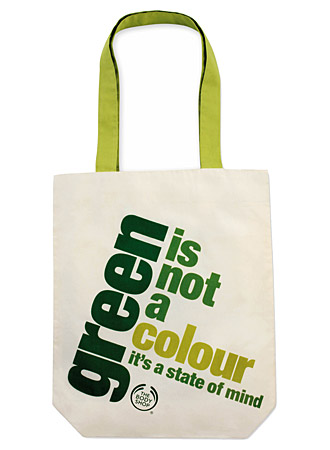 We have all, over the years, been subjected to various forms of sanctimonious hectoring by the supermarkets, with "right-on" Waitrose leading the charge: buy yourself a "bag for life" and don't use all these cheap, flimsy ones we have to pay for. It's better for the planet, don't you know?
And one by one, they all fell into line with this "preserve the planet nonsense". Even Asda are now offering a fetching range of bags for … death?
Reusable shopping bags could threaten your health.

Scientists tested shoppers' bags and found that half contained traces of E.coli – which can be fatal.

Many bags were also contaminated with salmonella.

Reusable bags must be washed regularly at a high temperature to kill bugs left by the packaging from raw meat, the US team said.

Levels of bacteria found could cause a "wide range of serious health problems and even death", they warned.
I have often thought that "green" activists are nothing more than people-hating harridans. Is this an unfortunate side-effect, or are they stepping up their game to achieve a world free of people?
July 5, 2010 at 01:19




July 5, 2010 at 00:32







July 4, 2010 at 16:59







July 4, 2010 at 19:31




July 4, 2010 at 13:31




July 4, 2010 at 12:27







July
4, 2010 at 12:01


July 4, 2010 at 11:49




July 4, 2010 at 11:49




July 4, 2010 at 11:45




July 4, 2010 at 11:40




July
4, 2010 at 11:24





July 4, 2010 at 10:40




July 4, 2010 at 10:18