Freedom Act or Political Stunt?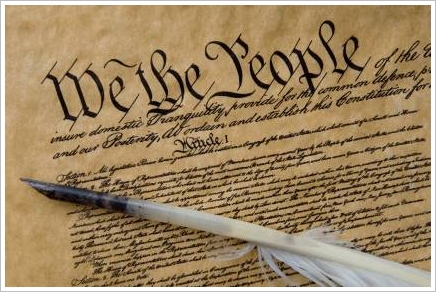 Never has the Libertarian Party been so popular with the media – they actually want to know what our collective opinions are !
Three National radio appearances in one day. Starting with Andrew Withers on Radio 5 live at 9am, and again on Radio London's 'Drive time' at 5pm, and Tim Carpenter giving some sterling responses over an hour on Talk Radio at 10 pm.
The subject – Nick Clegg wanting to know our opinion on what oppressive Laws should be abolished in the forthcoming 'Freedom Act', scheduled for the Autumn of this year.
Let the public run with this as they did on Radio 5 Live this morning, the people phoning in were just compiling list after list of Authoritarian measures introduced under the last Labour Government, only one person wanted something to be banned, and that was Horses! Most people on the phone-in had a fairly obviously disconnect between how they perceived Britain as a fair, open minded, tolerant liberal society with the brutal reality that the State is in our pockets, our bedrooms and in our fridges seeking to regulate our lives. All policed by the clipboard man.
So is the Clegg Freedom Act a media stunt or a genuine attempt to have a 'bonfire of the vanities'?
For a genuine attempt I give it three out of ten for trying. Do I believe they will succeed in rolling back clipboard man and the State? I very much doubt it. Turkeys just do not vote for Christmas.
The 'savage cuts' that are only going to scale back the growth of State spending, not actually reduce it, shows that the age of spin is still with us. So I believe it will be with the 'Freedom Act'. Therefore my cynicism leads me to conclude that this is indeed a Political Stunt.
A serious radical Politician in the light of the expenses scandal, the illegal Iraq War, the banking disaster, the authoritarian measures that have spewed out of Parliament since 1997, would have announced that the Freedom Act would confirm our Liberties, not turn into a gameshow like the X factor.
Nick, get serious! The Freedom Act should pave the way for a new constitutional settlement within the life time of this Parliament.
The Freedom Act should call for a wide ranging commission to make proposals for a written Constitution that confirms Magna Carta, that confirms the 1688 Act of Settlement, and confirms our individual rights protecting us from the State.
Try as I might I still cannot better the Constitution penned by Colonial Englishmen in 1780, founded on the Common Law, Magna Carta and the Bill of Rights
Then the Supreme Court can work its way through the Statute book, throwing out all Acts that are deemed unconstitutional without this unedifying media circus.
I am staggered that Simon Cowell or Lembit Opik are not involved.
Andrew. P. Withers