The Sacred 'Cow' & 'Gate'.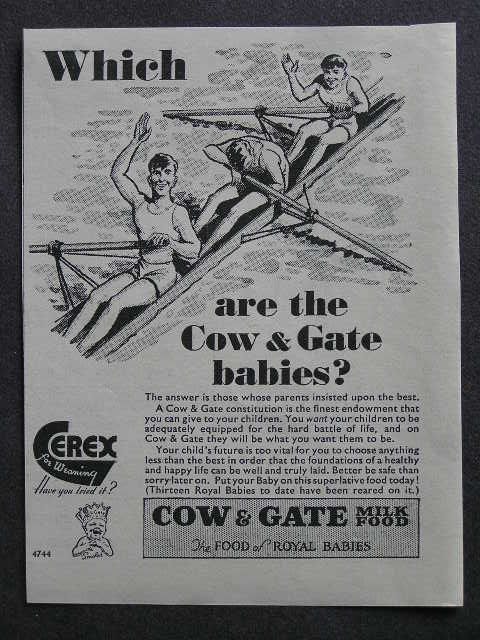 When Frank Field told a Sunday newspaper:
"I will always put the interests of my country and constituents before my party. I have never refused to speak to people on the other side."

He added: "I would love to be asked by the Prime Minister, especially my own, to take on a role to help convince the world we are serious about our debts, getting immigration under control, and reforming welfare. I am up for that challenge."
He signed his own death warrant as far as the vicious tribalists on the left are concerned. The Big Girl's Blouse actually made a formal complaint to the General Secretary of the Labour party. I don't know how he worded it, something along the lines of how disgraceful that an MP would put the needs of his country and constituents before that of his party no doubt. Off with his head!
His complaint was dismissed – firstly on the basis of Frank Field's track record of interest in poverty issues. The Big Girl's Blouse whines that he 'cannot see any relevance' in that. There, there, dear, you probably can't, but the rest of us can. He then goes on to state in echoes of the Stasi that his 'file' on Frank Field is now closed. That's it Frank, you are a non-person as far as the tribalists are concerned, you have ceased to exist and will not be mentioned gain. *Shivers*.
Frank committed the ultimate crime as far as the far left is concerned; he grasped one of the nettles in the welfare field. Equality.
For some reason, the far left has a serious problem with positive means testing. They have no difficulty in grasping negative means testing – their raucous cry of 'Rich Banker – take it away from him' or 'Fat capitalist – tax him' is a subjective means test that they adore, a rallying cry to the troops. Let anyone suggest, as Mr Field has, that we adopt a positive means test of 'do you really need this' and it brings forth howls of outrage.
I have never understood how it is that if 'x' has £5 and 'y' has £100, that you produce anything approaching 'Equality' by giving both of them an extra £10 out of the tax that 'y' is indubitably paying……
Child Benefit was supposed to feed a bountiful crop of bouncing babies after we had sent the previous generation off to slaughter in the name of not wanting to learn German. We were told dark tales of needy families being refused food by the 'means test man' in the pre-war years.
So vociferous was the left, that we gave the money to every husband in the land, whether they needed it or not, rather than double the amount to those who needed it. Then we were fed dark tales about some husbands drinking the money. Noooo! Obviously it should be given to their wives. They would never do such a thing. So we gave it to every wife in the land. Note the word wife. The Bishops had a hand in this, so we didn't give it to every Mother in the land, wouldn't do to give unmarried Mothers the wherewithal to feed their bastard offspring.
We gave it to the Duchess of Cornwall, we gave it to the Bishop's wife, and currently we even give it to those intrepid souls who trek across Europe in search of work picking carrots, and have left their seven offspring at home. Thankfully, we now give it to unmarried Mothers as well.
Believe it or not, some of those wives didn't need the money. They saved it up for nail extensions, they bought a new hat for Ascot, but at least we weren't guilty of establishing precisely who needed the money and just giving it to them. That would never do. Too demeaning.
Nobody knows just how many babies who would have been undernourished actually benefit from Child Allowance. We can't prove a negative. We do know, thanks to the media and the NSPCC's eternal moodily shot black and white pictures of 'Thomas' who has waited in vain for anyone to produce anything that looks like sustenance for him, that even those whose offspring are most in need of Child Allowance are saving it up, not for Cow and Gate, but for the local Bingo hall or the handy neighbourhood drug baron.
Frank Field was asked to think the unthinkable. It was a prescient phrase as it happens. For when he had finished thunking, he concluded that not everyone needed Child Allowance, and the total amount could be put to better use where it was actually needed. Which involved actually looking at people's means…..
'Means?', 'Means?' Don't ever mention that word, it's unthinkable. What do we care if Thomas is starving, or Camilla is using the money for a new hat? The Labour Party doesn't do Means Testing. Traitor!
Frank Field seems to be the only person who can see that it is 'Thomas' who is being betrayed.