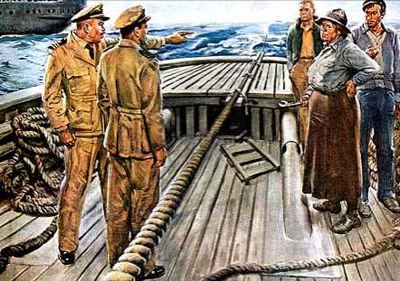 You have to admire the woman's Dunkirk spirit. Totally unsuited for the voyage, bravely fighting her way to the front, can't actually do anything useful when she gets there, too small, too insignificant, too unbalanced, too, well, flat bottomed – but by gum, she does the heart good to see her trying on behalf of her bedraggled troops.
Her Captain's gone AWOL, half the troops have mutinied, the allies have gone over to the enemy and even her own bullets explode on her.
She still goes to sea though, even when she knows Cameron will hole her beneath the water line if he so much as catches sight of her.
I admire the woman. One day there will be a National Harman Day, when voters will gather in Kirkcaldy to stare at the ancient ruins of the Labour Party and wonder at the pluck of the woman who alone strode into battle right to the end.