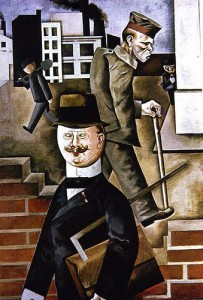 Time was, if you were a particularly diligent student, you had immaculate hand-writing, and had totally 'kept your nose clean' during your student years, you were eligible to sit the Civil Service Entrance Exam.
If you passed you were blessed. Job Security. A living wage assured. A status in your community only one rung below 'professional', early retirement, and a gold plated pension.
Some of those days have passed.
Civil Servants these days are recruited from the local job centre. All European Citizens are entitled to apply – I had a PhD student from Greece as a manager once who's English was so poor he used Google translate to communicate with me by e-mail, with hilarious results. When the day came that our department was so overloaded with telephone calls that answering the phone was 'outsourced' to Calcutta, we rejoiced – suddenly we had intelligent people with impressive English and the wit to double check if they were not sure, answering the phone. The accuracy of message taking shot up. It didn't last regrettably. The Civil Servants took over again.
The Civil Service is currently fighting a spirited action not to be affected by cuts in public spending. It seems a useful time to look at the reality of the once proud Civil Service today. Two stories in particular caught my attention.
A Freedom of Information request to Staffordshire County Council recently revealed that they have hundreds – 522 to be precise – of employees who are drawing both a pension and their wages. Truly!
It gets worse. That original Freedom of Information request was repeated across the country – not all the councils have replied yet – but the 200 that have done revealed a total of 10,282 public sector workers receiving both wages and their pension.
You retire as a 'stressed' manager, and take up another less stressful council job. Hmmn.
Then we have this gem.
Geoffrey Eley worked for the Taxman, collecting overdue payments from Taxpayers. He was paid by us, the taxpayer, to ensure that other taxpayers paid their share of his wages, right?
Except that between 200 and 2007 – it took a long time to track him down so efficient is the service – he went door to door in his local area of the West Midlands collecting pound notes from citizens behind with their tax, issuing receipts, and merely putting the money in his back pocket. £85,000 worth of it. He has just been jailed for two and a half years for theft.
Note they only charged him with this scam for a period of 6 years; he had worked for them for 27 years.
We pay them, we pay their pension, sometimes at the same time, and still they steal the money which pays them, even at the same time……..