"Disgraceful Journalism" – The Main Stream Media v. The Blogosphere.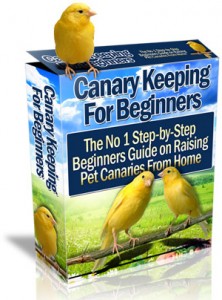 Unless you have a poorly canary, or some other obscure use for recycled dead trees – it is officially a waste of money relying on newspapers for factual and balanced reporting during this election period.
Following on from my article on Friday regarding local newspaper coverage of candidates standing for election on May 6th, I have been continuing my trawl round the local papers.
Eventually I arrived at the Sutton and Cheam Guardian which is part of the South London Guardian and Surry Comet group.
They had a two page spread in their paper edition, containing 8 potted biographies with photographs of the likely local candidates in Paul Burstow's constituency.
As you might imagine since he has been the MP for the area since 1997, Paul Burstow's biography appeared first.
The usual blub; a quote to establish his political views, a run down of his successes and failures as an MP, and an allusion to his hobbies including his ability to beget children with someone he was legally married to.
In general, the type of information you would expect from your local paper to help you to make an informed choice in the voting booth.
This was followed by a similar piece on the Green candidate, Peter Hickson; the BNP candidate John Clarke; and the Labour candidate Kathy Allen. All four had been asked to provide a biography detailing their education and general good works, and this had been padded out in some cases by information trawled from the newspaper library or Internet.
Next up was Martin Cullip, a candidate for the Libertarian Party. As a fellow member of the Libertarian party I was interested to learn of his views.
Martin's 'biography' was unusual to say the least. It gave no personal details nor quoted any political beliefs, in fact it appeared to be positively frivolous.
Martin Cullip, Libertarian

Plays with Surrey Darts team and helps maintain their Toe the Oche website.

The website cites his hobbies as The Cranberries, AFC Wimbledon and "running across all eight lanes of the M25 at junction eight dressed only in a basque and a pair of Pretty Polly 15 denier stockings".
Martin was not hard to track down, he is a well known local business man, and was listed in the phone book. It took me all of five minutes, from another country, and I'm a non-fact checking, non-professional journalist. I called him.
Why, I asked, would you give such a frivolous interview to the local paper; your habit of running across the M.25 in 15 denier stockings is hardly likely to encourage your chances of being elected, why not take the opportunity to put forward your Libertarian beliefs?
Mr Cullip exploded. His wife, he told me, had been in tears all night. He said:
"I knew politics was dirty, but I wasn't expecting the local press to join in! My wife went from being immensely proud to almost in tears in a couple of hours. I'm more thick-skinned, but not happy."
The story he had to tell was quite riveting. He forwarded to me the e-mail which he had sent the Sutton and Cheam Guardian in response to their standard enquiry to all candidates for a biography. It read as follows:
Age: 42

Where I live: Gillian Park Road, Sutton

Job & Career History: I run a business in partnership with my family. It was started in 1995 by myself and my Father and now comprises four partners (the other two are my sisters). We employ 95 people and operate a fleet of 55 passenger transport vehicles, specialising in wheelchair accessible transport for children with special needs and vulnerable adults. Prior to setting up the business, I worked in a variety of local private businesses as a part-qualified accountant.

Hobbies: I enjoy recreational writing and have previously written regular monthly columns for a magazine for nearly a decade. I also love to cook. I watch cricket with my 9 year old son and am a fan of AFC Wimbledon, who I have supported since formation – I was previously a fan of Wimbledon FC since 1976. I have also been involved in administering local darts since the early 1990s. I was Chairman of the Surrey Darts Organisation until business commitments became too onerous to continue last summer.

Any other interesting facts: I have a black fluffy cat called Bisto.

Election before?: No

Campaign slogan: I haven't really got one, except the libertarian belief in individual liberty, personal responsibility, and freedom from government as long as one doesn't initiate force or fraud against the life, liberty, or property, of others.

I've attached a photo, it's rather large but having written for magazines, I know you appreciate highish resolution pics. Hope that's OK.

I have a business and home land line but am always busy and out and about, so best number for contact is 07947-********* (Ed. number deleted by AR)

If you'd like anything else, of course I'd be very happy to help so please don't hesitate to get in contact.
All the above information was totally ignored by Julia Kennard, the reporter who had contacted him –with the notable, and damning, exception of the photograph.
You might think that the journalist had retreated into satire and sarcasm only when describing the candidates of the smaller parties, but straight after Martin Cullip's entry was the one for Phillipa Stroud, Conservative, David Pickles UKIP, and Brian Hammond, Jury Team – and in each case Ms Kennard had returned to her previously fair and balanced mixture of information gleaned from the candidate and her own research.
So Martin Cullip is a sizeable local employer, in a highly specialised and laudable enterprise, happily married with children. Why would the local paper not want their readers to know that? And where did they get the extraordinary quote regarding the 15 denier stockings.
A little more digging and I discovered that the quote came from an obviously satirical piece written some eight years ago, and reproduced without permission from a copyrighted web site.
The owner of that web site was amongst the many people distressed by this attempt to ridicule a local business man who had paid his own deposit to stand in the election. The web site owner had complained to the newspaper editor:
I was bitterly disappointed yesterday to find that material from my web site has been used, in my view, to completely discredit an election candidate for the parliamentary seat for Sutton and Cheam.

At first I thought there may have been an honest mistake, as the article was on our web site listed as "About Me". I have been running the web site for a year now, and I had quite forgotten that it was still there. However, after re-reading the entire page it is absolutely clear to anyone over the age of ten that it is nothing more than tongue-in-cheek. This leads me on to believe that you have published material that is inaccurate and distorted which, in the run-up to a general election, is both shameful and a breach of the PCC Code of Practice.
Local newspapers across the country are having a hard time financially; many are in danger of folding altogether. Roy Greenslade has said that "two assumptions needed to be made: that journalism is good for society and democracy, and that newspapers are worth preserving"
He has commented before on the way in which newspapers taunt Bloggers.
"No army of bloggers, no TV or radio station, no non-profit journalism collective, no foundation-supported task force of political and government reporters will ever do the job so well."
It is the common refrain of the newspaper industry – society needs them, they are the professionals and the systematic fact checkers, unlike the army of citizen Bloggers.
It seemed only fair to give Ms Kennard's editor the chance to comment, I told him that I was writing an article on his coverage of the electoral candidates.
Mathew Knowles, Editor of the Surrey and Cheam Guardian, committed professional journalist and fact checker came out of his bunker and down the telephone line like a Panzer tank with the accelerator jammed on. Not at his best first thing on a Monday morning, obviously. Hopefully. Maybe that is his best. Sadly.
'Are you saying that what was printed wasn't true'?
'Yes. I am'. I went on to ask what he intended to do about it.
'Are you accusing me of having an agenda?'
I very pointedly said that far from accusing him of having an agenda, I hadn't so much as guessed at his possible motives, I was merely interested in what he intended to do to redress the balance.
Yes, you are you're accusing me of having an agenda – 'It doesn't have to be in purdah' quoth he.
'In purdah', saith I? 'I don't understand the sense in which you are saying purdah'.
'You know what Purdah means'. We don't have to do 'balanced reporting'.
Beg pardon? You don't think you are under any obligation to show balance in your reporting? I was near speechless by now.
I asked the Local Newspaper Association:
Anna,

In response to your query this morning, statutory impartiality requirements apply only to broadcasters.

Best wishes, Paul
I turned to Roy Greenslade, the Ex-Editor of the Daily Mirror and current Professor of Journalism and Blogger extraordinaire at the Guardian.
Is this true? I asked him, that a newspaper is under no obligation to employ balanced reporting when describing parliamentary candidates during a General election – indeed it is, the Electoral Commission say there is no obligation on newspapers (as distinct from broadcasters) to be fair and balanced in their election coverage! However, Mr Greenslade also had this to say:
"It's a disgraceful piece of journalism to lampoon a serious general election candidate on the basis of an unverified source. Once again, it underlines the dangers of reporters working online and then failing to check the truth of the content, especially when the website material is controversial.

"Rather than defend the obvious slur on the candidate, the editor should be asking himself some searching questions about the quality of his reporting team, his own editing skills and, in fairness, whether he has adequate staffing. Editorial budget cuts have reduced the amount of time reporters can spend on stories, encouraging sloppy journalism."
Quite so Mr Greenslade, and thank-you for replying so promptly – when you wrote that neither you nor I knew the end of this saga – for this afternoon the web site was updated, and Mr Cullip received the following e-mail from Ms Kennard, fact checker and professional journalist, a follow-up to her earlier e-mail where she had claimed that she did not receive Mr Cullip's biography in time – a blatant lie, for she had used the photograph which was attached to it, and was not available from anywhere else, remember?
From: Julia Kennard [mailto:jkennard@london.newsquest.co.uk]
Sent: 19 April 2010 12:57
To: Martin Cullip
Subject: Re: Website

Dear Martin,

Thank you for your email. Let me reassure you that this was a genuine mistake and does re-emphasise the danger of trusting web content. My group editor is aware of the situation and my deputy editor has already discussed this with the Libertarian Party and we will be running a correction and a piece on your real achievements in this week's paper.

Best wishes

Julia Kennard
Now that I have finished laughing at this admission that professional journalists rely on the blogosphere for their information – and my sides are still aching, I can continue writing.
Dear Ms Kennard, this doesn't re-emphasise the danger of trusting web content at all. It emphasises the danger of relying on your local newspaper for factual and informed news – if you want to read satirical nonsense written eight years ago, you can do so for free on the web. There you will see it in context and understand it for what was – a satirical piece.
Why spend money on 'sloppy journalism'? Now that we know that your paper defends itself on the basis that it does not 'have to' employ balanced reporting – unless you have a canary cage that needs re-lining, I can think of no good reason to invest in a copy of the Sutton and Cheam Guardian.
My good wishes to Mr Cullip – I hope he does well in the election. He deserves to.
UPDATE: Oh Dear, oh dear, I do hope the reporter concerned wasn't this Julia Kennard –
http://www.facebook.com/julia.kennard
– supporter and cheer leader for Brian Hammond, the independant candidate standing for Sutton and Cheam under the Jury Team banner.
Tell me it isn't so? Whoops!
UPDATE TWO: Looks like the same person who claims to be a Sutton Guardian reporter to me. H/t OH.
http://twitter.com/JuliaKennard
April 29, 2010 at 16:06










April 22, 2010 at 17:06




April 22, 2010 at 12:03




April 22, 2010 at 10:18




April 22, 2010 at 10:16




April 22, 2010 at 08:48




April 22, 2010 at 08:06







April 22, 2010 at 00:01







April 21, 2010 at 23:28




April 21, 2010 at 19:29







April 20, 2010 at 20:06




April 20, 2010 at 19:50







April 20, 2010 at 18:00




April 20, 2010 at 17:05




April 20, 2010 at 14:35










April 20, 2010 at 11:27







April 20, 2010 at 10:55







April 20, 2010 at 10:27




April 20, 2010 at 10:05




April 20, 2010 at 09:32




April 20, 2010 at 09:25




April 20, 2010 at 09:05










April 20, 2010 at 07:04










April 20, 2010 at 06:56







April 20, 2010 at 06:54




April 19, 2010 at 23:11




April 19, 2010 at 21:22




April 19, 2010 at 21:15







April 19, 2010 at 21:14




April 19, 2010 at 20:44




April 19, 2010 at 20:25




April 19, 2010 at 19:57







April 19, 2010 at 19:40




April 19, 2010 at 19:32




April 19, 2010 at 19:16




April 19, 2010 at 19:11




April 19, 2010 at 19:03




April 19, 2010 at 18:45










April 19, 2010 at 18:28




April 19, 2010 at 18:18




April 19, 2010 at 18:02




April 19, 2010 at 17:53







April 19, 2010 at 17:49




April 19, 2010 at 17:41