The Left Wing Blogosphere – an update.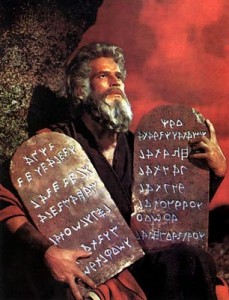 Bringing the Marxist commandments to the masses – continued…
It seems that my favourite left-wing blogger is feeling a little peeved that some of us have taken his blueprint for a successful left-wing blog to counter the right-wing conspiracy, in jest.
My argument was, as ever, coherent, well made and impeccably sourced, so there can have been no issues to pick at in terms of the consequent recommendations for solidaristic action. However, on reflection, I concede that the post may not perhaps – especially for a relatively uncultured and epistemologically naïve audience – have given sufficient specific guidance on what might be the precise content of the emerging leftwing local and regional media, itself set within its wider 'web' of local and then wider actions.
So the big girl's blouse is back today to explain it to us in words of one syllable. Or perhaps not.
Perhaps a concrete example of this process may assist our more epsitemologically challenged readership.

In the initial stages of this leftwing media development programme there will inevitably need to be some centralized guidance on what kind of content can or cannot be authorized in the developing local publications; there is little doubt that a central committee will need to be established to co-ordinate the programme and provide editorial control over all local 'blogs' and their allied multi-media developments…
Fundamentally, the remit of any new localized 'cell-based' but centrally co-ordinated publication, whether electronic or hard copy, will be the creation of an effective interface between the existing 'lifeworld' and the development of an appropriate register of anti-hegemonic discourse. By 'lifeworld', I refer to the post-Husserl Habermasian conception ('Lebenswelt') of a set of socially and culturally sedimented linguistic meanings, shared in their current form by the working class and its hegemonixed identities (and sets of identities).
Into this existing set of shared understandings of how the world operates, it is necessary to 'infuse' the appropriate set of Marxian conceptions both around the essential nature of capital/labour relations and the consciousness of the working class as an objective entity in relation to capital.  In turn such conscientization will lead to the development of a renewed 'Lebenswelt' in which class struggle becomes both  more desirably and feasible through solidaristic local and then wider action.
"Epsitemologically challenged readership?" Ooh er, Missus, I think he means us!
This is going to be a corker of a blog when it finally emerges blinking into the world of the eminently readable Leg-Iron and the plain speaking of Obnoxious the Clown.
Still you only get what you pay for, and this is a bargain basement £80,000 remember.