The Sun has Got its Hat on…….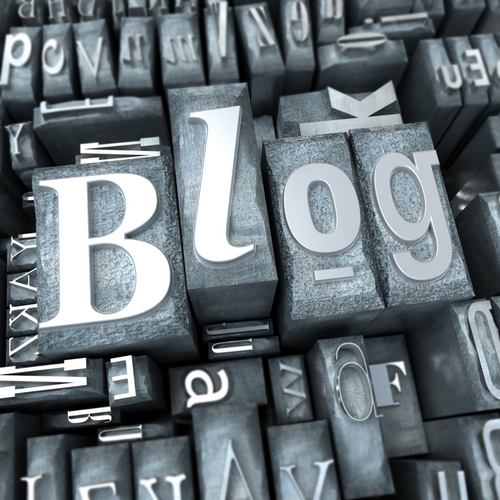 Hip, Hip, Hip, Hooray,
The Sun has got its hat on,
and its coming out for Dave.……
That little ditty prompted one of my commentators to ask whether "newspapers still have enough clout to influence elections?" It is a very good question, and one where I am sure the main stream media would like to be confident of the answer.
The events of the past few days, since Sunday, when Gordon was comprehensively 'marred' by the question that dare not say its name, the blogosphere and the MSM have been at – well, how about 'bloggerheads'?
Bloggers have been referred to as 'extreme right-wing people' by Lord Mandelson for posing the question which reared its head in John Ward's article, apparently forgetting that posing a question regarding the mental health of a politician's wife was an idea which originated in the foetid brain of that avowedly left-wing blogger, Damian McBride; 'feral teenagers' by another (this old age pensioner particularly treasured that one!); and 'unsubstantiated rumour mongers' by yet another.
The battle lines have been drawn, bloggers are to be painted as immature and untrustworthy, as opposed to main stream journalists who are of course entirely objective and only deal in proven facts.
A pity there are so many insurgents on both sides then, or this might have been a clean fight. We have Guido, blogger extrordinaire, who managed to extrude the single terse word 'correct' into my comment column yesterday (will I ever live it down?) when I pointed out that the Guardian story was not correct – he  wasn't the first to air the 'PM on anti-depressants' story in the UK blogosphere, that honour went to Old Holborn – and promptly retreated to his own lair to update his story with a huffy:
Note to editors : It was not this blog that was the first widely read publication to refer to the specific pill-popping-PM allegation.  The laurels belong to the Indy's Matthew Norman, it was only then followed up here ("Who Will Ask the Prime Minister?").  Andy Grice, the Indy's political editor might want to correct his front page story accordingly and give credit where credit is due.
'First widely read publication' – note the careful choice of words……is that code speak for 'I'm not like those other scandal mongering bloggers, I'm main stream, 'one of you' chaps'? This from the man who coined the phrase 'Primementalist' and who posed the question 'Is Brown bonkers'?
Then we have Nick Assinder, journalist extrordinaire, and member of the main stream media, happily blogging that 'Brown will be hurling staplers and mobiles across his hotel room tonight' without, according to Guido, a 'shred of first hand evidence' that this is not also 'a classic example of a dark unsubstantiated rumour […]that owes its existence entirely to a single blog'.
We might well ask when is a journalist a blogger and when is a blogger a journalist? With the battle colours of the participants less than transparent, and both sides apparently raiding each others ammunition dumps, the voters are likely to find themselves as collateral damage. It's a dirty war.
Over in America, where all the bad things that happen in the UK originate, an obscure financial blogger has been changing the face of the Securities and Exchange Commission. Zero Hedge had been obsessed for some time that Goldman Sachs was using sophisticated high-speed computers to siphon hundreds of millions of dollars in illegitimate profits from the New York Stock Exchange. Day after day he filled his column inches with his claims of a sweeping conspiracy that had Goldman Sachs, the US Treasury and the Federal Reserve as key players in an 'Atlas Shrugged' scenario.
The combination of a collapse of financial security, and the enforced peek into the corrupt world of our political masters has left the general public with a profound mistrust of the banks, the regulatory agencies, and the mainstream media. Into this void has stepped a rag-bag of pundits, informed insiders, amateurs and professionals, just in time for the web 2.0 explosion which gave anyone and everyone an instant platform.
The early readers of the message boards were a small and disparate group of geeks and students who understood their way around and had a healthy dose of scepticism. Blogs arrived just in time to haul on board the millions of readers who felt let down by the MSM reporting of the chaos in the market place.
Conspiracy theories appeal to the lost, the lonely and the confused. You don't actually need a conspiracy theory to say that most powerful people and the wealthiest people are working together to accomplish their mutual goals, of course they are. Newspapers, serving their corporate masters, never mention it. Thus blogs like Zero Hedge appeared to be revealing a secret truth.
When a newspaper picked up on Zero Hedge's dark tales and managed to rummage through the ramblings to produce a story, the journalist concerned was roundly mocked. Two weeks later the Securities and Exchange Commission drew up plans to ban the 'flash trading' that Zero had been writing about. A reputation was born. Not that of the journalist, but of the blogger, Zero Hedge.
A similar event occurred in the UK when Guido exposed the Damian McBride e-mails. Now that John Ward's blog has been picked up by the main stream media, every journalist worth his salt is scrambling to get aboard the story. It hasn't become 'more of' a story because the MSM are covering it, it is still the same story it ever was.
Today, the Daily Mail feels sufficiently confident to write the headline 'Is he cracking up?' It is a confidence born on the back of belittled bloggers, specifically that of Nick Assinder's 'obscure' blogger.
All of which suggests to me that the MSM have some hot competition when it comes to influencing the electorate.