Thoroughly recommended…..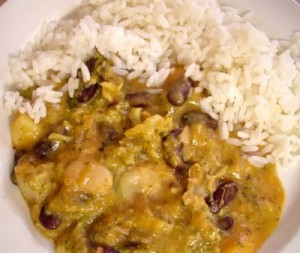 No, no, no! Not this plateful of NHS nutrition – which took several pages of comments before it was correctly identified as Mushroom Stroganoff – and then only by the poor unfortunate who was condemned to eat it – but the web site on which this daily guessing game takes place. HERE
One of the funniest 'whistleblower' web sites to hit the blogosphere in a long time, it is written by a journalist who has the misfortune to be currently enduring our wonderful NHS.
Pop over and send him your good wishes – your prayers might be appropriate too – some days it is hard to believe that he will survive another 24 hours……..
He has already generated a brilliant 'Youtube' spoof HERE.
September 20, 2009 at 12:21 am