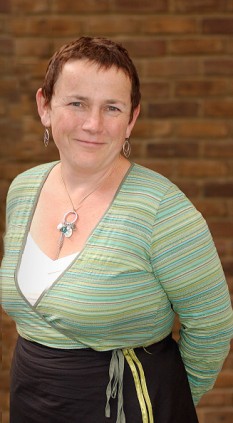 Nu-Labour's desire to infiltrate every last bastion of  your private  life continues unabated.
The Family and Parenting Institute, yet another government funded quango, is to be headed by the ferociously feminist Dr Katherine Rake.
Dr Rake, who will take over from the Institute's founding chief executive Mary MacLeod, has long declared her intention is not to support parents as they are, but to revolutionise their lives.
'We want to change not just what childcare the state provides, but who changes the nappies at home.'

Dr Rake added: 'It is only when men are ready to share caring and work responsibilities with women that we will be able to fulfil our true potential to form equal partnerships in which we have respect, autonomy and dignity.'
Dr Rake is on record of disapproving of state support for marriage – and is now appointed – at £60,000 per year to support 'parents and children' by Ed Balls (note the careful avoidance of the word marriage in their mission statement).
What business is it of the state to organise who takes which role within your household? This government has a mandate from barely 5% of the population, how dare they so openly campaign against the institution of marriage which is supported by a far higher percentage of the UK population, which funds their daft agenda.
It is none of their business.