Spawned by Damian McBride no doubt…….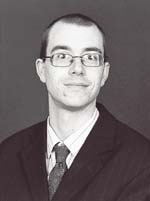 Wikipedia have just admitted that a Labour apparatchik named David Boothroyd, councillor for Westminster's Westbourne ward, has resigned after being revealed as the person behind the alias 'Sam Blacketer' who was involved in editing the on-line encyclopaedia.
Under the name Sam Blacketer, Labour soldier David Boothroyd edited one particular article more than any other: the article on Conservative Party leader David Cameron. On May 15, Boothroyd changed the photo on the David Cameron entry, preferring one "not carrying saintly overtones."
Elected by the Wikipedia community at large, the Arbitration Committee resolves site disputes and serves as the final word on site policy. In the wake of Boothroyd's resignation, the community is discussing whether it should review the 18 months of Wiki court cases in which Boothroyd cast a vote.
These people are the most insidious, devious, sinister, control freaks in existence.