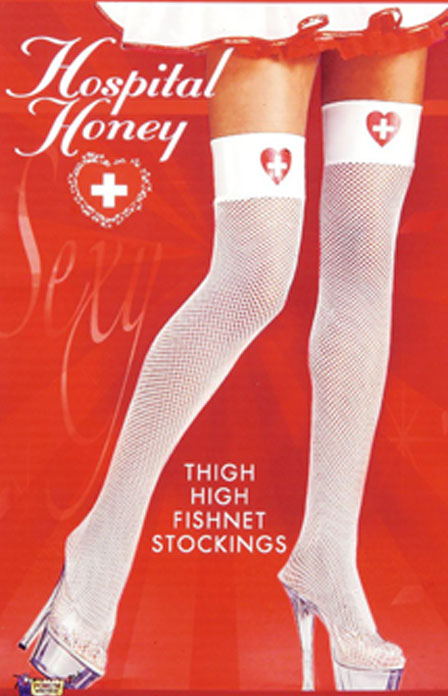 Leg-iron penned an interesting report from his local hostelry yesterday. One paragraph in particular caught my eye.
One of the other drinkers had been in for an operation on his hand. General anaesthetic stuff. The dreaded 'Nil by mouth' sign hung over his bed before breakfast. He watched the rest of the ward at morning and midday feeding times, he waited and waited and eventually evening feed came round. In between clutching his empty belly, he asked a nurse when his operation would be. She went to check.

It had been cancelled. The doctors knew, the surgeons knew, and of course admin knew. Nobody thought to tell the patient.
Let me tell you how different things could be.
I have also had an operation on my hand. In France.
I had no idea I had anything wrong with my hand, no pain, no symptoms, nothing.
I had been troubled with a pain in my upper back for some years. When it became severe I had visited my Doctor in England. 'Hah! I see you smoke, yes well, you knew the dangers, hmmn, we'll get a lung x-ray'. There followed a two week delay whilst I waited for an x-ray appointment. Followed by another three week delay for an appointment to see the consultant to find out the results of the x-ray. Five weeks of silently wondering whether the plethora of anti-smoking propaganda was actually true or not.
It seems my lungs were as clear as a bell. Good. The consultant offered no advice as to what the problem might be, he was a lung specialist and my lungs were in fine fettle. He advised me to return to my GP. The GP, looking slightly disappointed, recommended physiotherapy. I shan't bore you with the details of no physiotherapist available for four months etc, when I finally got an appointment her efforts made no difference whatsoever.
Ten years after the pain commenced, I moved to France. Here, it is necessary to make an initial appointment with a Doctor before you register – he wants to make sure his patients are in perfect working order before they come under his care.
I phoned for an appointment. No receptionist, the Doctor answers his own phone – could I wait three hours to see him! Naturally I could, once the shock of this response wore off. I arrived at precisely 2pm; lo! the Doctor was standing behind his glass front door and it swung open to admit me as soon as he saw my silhouette appear. Gracious!
'Bon jour', Madame Raccoon, he stuck out his hand to shake mine, as per normal in France. Everybody shakes your hand, all the time; I hadn't realised that I had developed the habit of steadying my right arm with my left arm instinctively to prevent them violently shaking my poorly shoulder and causing me pain. It didn't escape his attention.
He checked me over, blood pressure, heart rate, height – (ooh la la!), weight, and then asked if he might take a look at my hand. H examined it thoroughly.
'Do you sleep at night'……I shrugged, 'not that well, my age I suspect'…..'not your age at all', he said, 'you need an operation on your hand'. I was bemused, there was nothing wrong with my hand at all as far as I knew.
'Trust me' he said, 'you need to see M. Joudet'. He picked up his phone, an appointment was made to see the consultant M. Joudet the …..following day!
The following day, a Friday, I arrived to see the consultant in the local hospital. Again, waiting at the door of his consulting room to greet me, precisely on time, chair pulled out for me, he seated himself opposite and examined my hand. 'Do you have any pain' he asked, 'No', I replied. 'not in your arm, or maybe your shoulder' – he indicated the precise spot where I had had the pain in my back. I retold the tale of the lung x-ray. 'Tsk, tsk', he muttered, 'quelle domage', in the resigned tone of one who had heard of the fabled NHS before. He took out his appointment book, his face fell.
'Madame, I am so sorry but I have no room left for Monday, would you mind if we left this until Tuesday'? I kid you not!
Tuesday morning, I arrived at 7am. Single room with en-suite bathroom. Utter silence in the spotlessly, scrubbed to within an inch of its life, hospital. By 7.30 a helpful nurse who appeared to have nothing better to do than fold and hang each item of clothing as I took it off, had me showered and dressed in a starched operating gown. A porter appeared and wheeled me to the theatre. The sugar lump she had placed under my tongue must have done its work, for I know nothing more until I awoke at 10.30am, back in the room, with the nurse mopping my brow and muttering 'pas de panique' . By 12pm I was able to dress and go home.
To my total amazement, M. Joudet, the consultant, phoned my home the next morning…..just checking that I was not in pain and making sure that I knew I had to return in four days to have the stitches out! That appointment, as all others had been, was on time, in an atmosphere of complete calm and tranquillity.
This is not some miraculous private hospital, this is the French National Health Service! Correctly diagnosing ailments that the patient hasn't even mentioned, apologising for making her wait four days for the cure, everything conducted with absolute chivalry and dignity. The cost to me was exactly 60 euros – the anaesthetic being listed as an 'optional extra' – apparently a general anaesthetic would have been free, but I wouldn't have been home in time for lunch!
Yes, the French National Health service is in debt – as is the UK version.
The difference being that they see their patients as being important customers, not 'targets' to be pushed through a system by an anonymous bureaucracy.
Perhaps Leg-Iron's drinking companion should take a holiday in France.
May 25, 2009 at 23:09










May 25, 2009 at 20:53







May 25, 2009 at 20:19







May 25, 2009 at 18:49







May 25, 2009 at 17:29







May 25, 2009 at 14:57




May 25, 2009 at 14:55




May 25, 2009 at 09:51







May 24, 2009 at 23:53




May 24, 2009 at 23:41




May 24, 2009 at 23:37




May 24, 2009 at 23:34




May 24, 2009 at 23:07




May 24, 2009 at 23:04




May 24, 2009 at 22:56




May 24, 2009 at 22:49




May 24, 2009 at 22:25







May 24, 2009 at 22:14




May 24, 2009 at 21:00




May 24, 2009 at 18:55




May 24, 2009 at 17:14







May 24, 2009 at 14:32




May 24, 2009 at 13:57




May 24, 2009 at 13:56