The Great Firewall of Australia.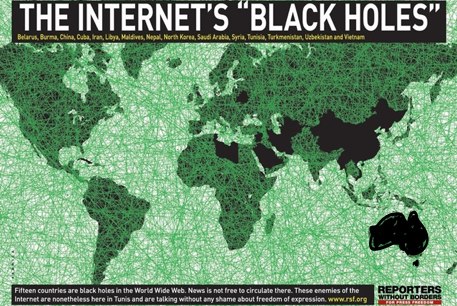 The Australian Minister for Censorship Stephen Conroy, has previously claimed that his proposed Internet censorship regime was focused on blocking 'illegal sites'.  Until now.
At a Senate committee on Monday, Conroy said that the trial of the filter now underway was based on blocking 'illegal sites', but the censorship of other legal content would be 'determined after the trial'.  Conceivably the additional content that will be considered after the trial relates to content such as gambling sites, websites that counsel suicide, seditious material and material banned at the behest of multinational copyright owners, however we will never know.
He  said that the blacklist to be maintained by ACMA will remain secret, and cited legislation supporting this. His reasoning, echoing similar claims in the UK,  is that it's all about kiddie porn. That may well be the case, but the Minister failed to address concerns about due process should a site be added to the list.
If there is no access to the list, there is no way to appeal a site being blocked incorrectly.  Imagine a commentator leaving a lurid comment or pic on a blog, or a forum, and the site being added to the list based on this one instance.
A secret blacklist permits the unfair and arbitrary justice that is the hallmark of totalitarian Government.
'Child protection' has been the rallying cry for all the protagonists of Internet censorship, but £1.3 million which was originally allocated to the Australian Federal Police's Online Child Sexual Exploitation Team (OCSET) has instead gone towards this censorship programme. A small figure perhaps, but the total budget for the team in 2007 (without the £1.3m) was only £3.5million.
So the Australian Government, in the name of protecting children with a scheme that blocks millions of sites, has created a situation where pedophiles get away, even when they are known to exist, because funding that would have been allocated to pursuing them has been spent on Internet censorship.
The total budget for censorship in Australia is £21 million – imagine if that amount had been put into protecting children instead?