Big Brother goes undercover……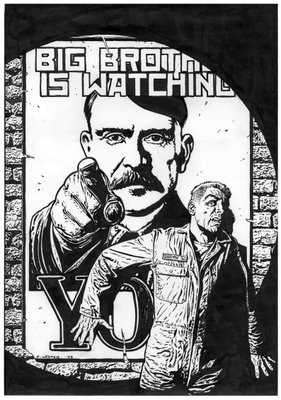 Late last night, after the House of Commons had virtually emptied, a vote was taken on on a new clause of the Political Parties and Elections Bill right at the end of the Report Stage, sneaked in just before the Bill was rubber stamped by the Commons for the Third Reading.
Just one MP queried the legality of this act. He was briskly rebuffed by Madam Deputy Speaker.
Madam Deputy Speaker: I have made a decision, and given my ruling and the reasons why this vote has been taken. I have nothing further to add.
The clause that was added was to enable MP's to conceal their address from the electorate. Never again will an MP be embarrassed, as Jacqui Smith was, by discussion of which is their main home, and which their second home. Nor will you know whether your MP even lives in your constituency.
Every facet of your life is laid bare to our government via electoral rolls, census, CCTV, Data bases, DNA records, and surveillance of the Internet.
You, however, won't have the right to know even the most basic information about your MP. Woe betide you if you try to find out and he is an ex-policeman or member of the armed forces. Ten years in clink!
This is becoming a farce.
Hat tip to Spy Blog
Illustration lifted from the superb artists web site