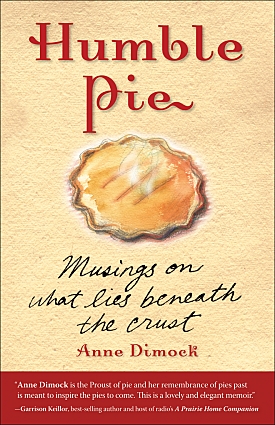 Neither those who love me, nor those who wish they'd never set eyes on me – and I'll admit to a few, would ever accuse me of being a feminist.
I believe too strongly in the superiority of merit as the fuel to carve a route to the surface, and power one through the flotsam and jetsam of life, to ever support the notion of positive discrimination in any form. I am quite happy to accept personal responsibility for my lowly position in life – I simply wasn't good enough to rise any higher. I certainly wouldn't have wanted to be promoted beyond my own ability simply because I was female, or black, or disabled, or any other beneficiary of 'positive' quotas. To those who would tell me that it is wrong that there are 'glass ceilings' and that some people are good enough, but are simply disbarred, I would say that you can always find examples of people who broke that ceiling, who got where they wanted to be, by sheer force of ability. Feminism, to me, meant helping those who were less able to make the same journey.
I'm about to eat humble pie.
We need women, women who are 50% of the currently apathetic voting population, to band together. Women to support each other and demand a sea change in the way in which we are governed; not by aping men and steeling themselves to join in the calamitous, adversarial, testosterone fueled style of politics we see at present, but to demand that we try a more feminine way of sorting our problems out.
I mean, of course, by utilising our very different communication skills, problem solving skills, and most importantly, our ability to recognise that every member of a 'family' has a right to the essentials of life, but equally has a duty to share in the chores, and that sometimes you have to be cruel to be kind.
Men appear to be wired to antagonise, to seek to solve problems by brute force; they admire the ability to shout loudest, insult most picturesquely, grab the most toys. None of those attributes are overly helpful in the present climate.
We have a Justice Secretary who seeks to ignore the ruling of the Information Tribunal, a Prime Minister who uses any excuse to get out of being held accountable to parliament, a Home Secretary who seeks to emulate the boys and grab everything she can for herself, and then we have Harriet Harmen advising us to defy the rule of law and seek to grab what we can from those who have more than us – or at least from Fred the Shred.
The women who are in parliament have gone native – it is not their fault, it is the only way they could enter politics, patronised by the men, carried in as 'Blair's Babes'. How demeaning.
Let us get our dignity back, let us go on strike and refuse to vote for any of them. Let us set up a new party governed by feminine attributes and then vote for that party. We have a precisely equal chance of gaining a majority as the squabbling sack of ferrets currently running the country.
Personally, I am giving the Libertarian Party a chance, their core values are personal reasonability and personal freedom, and I can live with that. They are small and fairly new, so not too entrenched in the male dynamics. If they turn out to be dominated by the same abusive, squabbling, fractious toddlers that the other parties are, then I suggest we start again from scratch; form the iCommentariat, I believe we have exactly 120 days left to get ourselves organised. I suspect there are quite a few men who would be glad to be released from the present arrangement too – its not just women who are disillusioned.
March 3, 2009 at 00:14










March 3, 2009 at 00:21




March 2, 2009 at 23:57




March 2, 2009 at 23:18




March 2, 2009 at 23:08




March 2, 2009 at 22:49




March 2, 2009 at 22:44




March 2, 2009 at 22:29










March 2, 2009 at 22:39




March 2, 2009 at 22:23







March 2, 2009 at 22:17




March 2, 2009 at 22:17







March 2, 2009 at 22:09




March 2, 2009 at 22:07




March 2, 2009 at 21:52




March 2, 2009 at 20:40







March 2, 2009 at 18:05




March 2, 2009 at 17:51







March 2, 2009 at 16:25







March 2, 2009 at 16:10







March 2, 2009 at 16:09




March 2, 2009 at 15:40










March 2, 2009 at 15:36