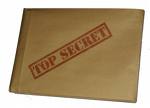 Vince Cable has tabled a parliamentary question challenging the Treasury to reveal the contents of a Treasury dossier submitted in evidence to the Competition Appeal Tribunal last December by the Merger Action Group who were opposing the Lloyd's – HBOS merger.
The document set out the reasons why Gordon Brown, Alistair Darling, and Lord Mandelson wanted to ride roughshod over the normal competition law.
Mr Cable's parliamentary question asks if the original still exists, and if so whether Mr Darling will now reveal its contents. He said:
"There appears to be a lot of murky dealings surrounding the Lloyds TSB takeover of HBOS, involving the Government and the Lloyds board. It is important, both for taxpayers and shareholders, that we have more transparency about what actually went on when the takeover was being pushed through by the Government.
Now that the takeover has gone through and we know the extent of HBOS's losses there would seem to be no longer any need for secrecy and that is why I am asking for this document, which was a key element of the Government's case, now to be made public."
Keep shinning that light Vince, there be rats lurking in those corners.



March 2, 2009 at 12:25




March 2, 2009 at 11:40




March 2, 2009 at 10:50










March 2, 2009 at 11:34







March 2, 2009 at 08:58







March 1, 2009 at 21:00




March 1, 2009 at 20:58







March 1, 2009 at 20:58




March 1, 2009 at 20:56







March 1, 2009 at 20:55




March 1, 2009 at 20:52







March 1, 2009 at 20:05







March 1, 2009 at 19:57







March 1, 2009 at 19:20







March 1, 2009 at 18:33










March 1, 2009 at 18:46







March 1, 2009 at 14:52










March 1, 2009 at 15:09







March 1, 2009 at 14:34