The silence of the lame…….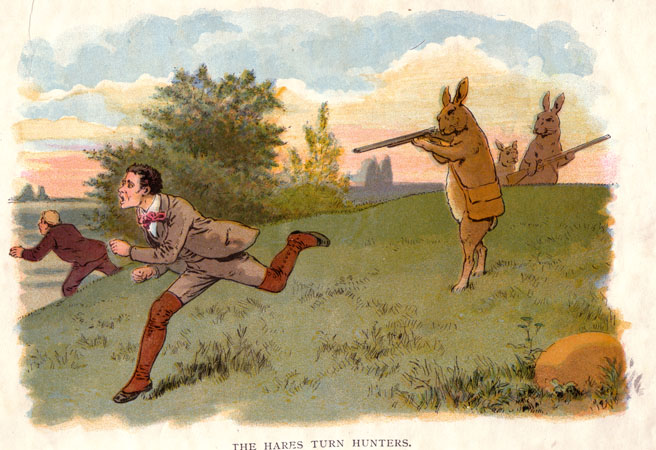 Lame we most definitely were, hobbled by the devastating trail that a monstrous storm carved through South West France. Allegedly. We had seen and felt for ourselves that the storm was real enough, roaring through the town like a train that had no intention of stopping. It scarcely buffeted the metre thick stone walls of our homes, but rattled roof tiles and shutters, road signs and trees, like a bad tempered infant chucking toys from its pram.
The reason for the silence however, came falteringly by word of mouth. We had experienced the faltering lights that precede total power failure. The Maire had cranked up the old war time Tannoy system to warn us all to stay indoors, safe from falling masonry. We picked up our phones to confer with each other – dead, no phone line. Those of us with old fashioned battery radios rushed to their dusty hiding place in the attic, nothing, no radio. No mobile phones, no television, no computers. We had no contact with the outside world.
One or two brave souls ventured out in their cars towards neighbouring villages, they were soon turned back by gendarmes, the roads were closed to all but emergency vehicles. The airports were closed, the trains stationary we were told. We had only rumour to support the theory that the storm had caused widespread damage. It could have been a coup, it could have been a nuclear bomb.
So much for the cyber dissidents spreading truth and information round the globe, unstoppable by any government. We had been hobbled, not so much by the storm, for that had barely damaged us, but by our dependence on a central state feeding us that which we need, so many squawking fledglings with mouths trustingly agape. Our nest had been rudely cast to the ground.
Within hours the phone came alive briefly, merely to give us an automated message telling us that water was now rationed, since it was pumped by electricity.
Modern life had deserted us – we discovered that shops were unable to open their metal shutters, the banks unable to discharge cash – even those congratulating themselves on their foresight in buying generators quickly found that the petrol pumps could not replenish their tanks without electricity.
This, though, is a community that has not lost touch with its agricultural roots; we don't dwell on the 20th floor of a block of flats, sans chimney. The streets outside our homes are not inhabited by those prepared to kill and maim in order to acquire that which you have. Defrosting freezers disgorged haunches of venison and piping hot portions , cooked on a portable gas heater, were soon shared out. Candles lit. The baker hauled out his ancient wood fired oven and an orderly queue formed for bread. No water? Cellars were raided for the local Château Margaux. M. Le Tabac stood on the back door step of his establishment and handed out cartons of cigarettes to those in need, payment to be made when cash was accessible. If there is a moral in this tale, it is surely to pick your disaster zone with care – it could have been deep-fried Mars bars and Irn-Bru.
We existed like this for some days, the phone returning for tantalisingly short periods of time, sufficient for me to dial Coco's number from memory – all my phone records were stored on the stubbornly silent computer – and hand over to her the passwords for this web site. ( a round of applause please, for the technophobic Coco and her new found Internet competence who has kept this site going!)
Nobody attempted to profit from the situation; there was wood for heating, food for eating, fresh water from a reliable 'source', good wine, naturally, and all was shared equally. One old man told me that 'we managed fine during the war without any help from the central government, it will be fine, you'll see'. Indeed, I formed the impression after several similar conversations that the French view of central government is akin to that of the groom, witnessing the drunken antics of an errant Father-in-law at the the wedding feast. Unwilling to make such a fuss that he severs the bonds that link them, the ramifications being too far reaching, so rolling his eyes in exasperation and acknowledgement of the self evident truth that you shouldn't expect too much of an incompetent buffoon.
These people have not succumbed to abject dependency, nay enslavement, to a central government. They accept its bonuses, but keep their winter clothes to hand, aware that the sun may not always shine.
Perhaps that is the basic difference between the two countries. The UK welfare state and a prolonged period of peace and prosperity, have inured the people to imagine that the Great State will always provide, and gradually we have lost the ability to fend for ourselves. If the water ceases to flow from the taps, we ask 'where is the water tanker', why haven't 'they' arrived to help us, 'they' should have made sure this couldn't happen, what are 'they' doing about this.
Time was when every Briton knew how to catch and skin a rabbit, knew which water was safe to drink. Now we have a generation reared on Turkey Twizzlers and Carlsberg Lager. We have handed over responsibility for filling our own bellies to conglomerates and Government departments in return for questionable labour, sometimes questionable idleness, which we exchange for pieces of near worthless paper, exchanged in turn for near worthless food.
With the power restored, I learn that there has been civil unrest in Iceland, Latvia and other Eastern European countries that teeter on the edge of European 'civilisation' – perhaps it will spread, perhaps your community too will suffer a similar disaster, whether from divine intervention or civil unrest.
Ask yourself, how prepared are you to take responsibility for yourself?



January 29, 2009 at 00:24







January 29, 2009 at 00:12







January 29, 2009 at 00:07







January 29, 2009 at 00:06







January 28, 2009 at 23:55




January 28, 2009 at 21:50







January 28, 2009 at 21:48







January 28, 2009 at 21:46




January 28, 2009 at 21:43







January 28, 2009 at 21:39







January 28, 2009 at 21:36




January 28, 2009 at 21:31




January 28, 2009 at 21:30







January 28, 2009 at 21:30







January 28, 2009 at 21:25




January 28, 2009 at 21:21







January 28, 2009 at 21:13







January 28, 2009 at 19:39







January 28, 2009 at 19:23







January 28, 2009 at 19:00







January 28, 2009 at 18:40







January 28, 2009 at 18:33







January 28, 2009 at 18:30




January 28, 2009 at 16:49







January 28, 2009 at 16:22







January 28, 2009 at 16:21







January 28, 2009 at 16:05







January 28, 2009 at 15:57




January 28, 2009 at 15:29




January 28, 2009 at 15:23







January 28, 2009 at 15:20




January 28, 2009 at 15:20




January 28, 2009 at 14:32




January 28, 2009 at 14:16




January 28, 2009 at 14:11







January 28, 2009 at 13:44







January 28, 2009 at 13:42







January 28, 2009 at 13:41




January 28, 2009 at 12:37




January 28, 2009 at 12:30




January 28, 2009 at 12:28