Who Owns Your Inner Secrets?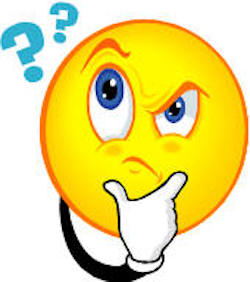 Whips in parliament operate by controlling information that individual MPs would not want to escape. The Catholic priest enjoyed a measure of control over his community by virtue of what he knew. Blackmailers work on the same basis.
One of Scientology's most powerful tools is the 'audit', the process by which a new member is 'cleared' of his psychological problems by confessing all to a senior scientologist whilst holding onto  an 'E-meter', a contraption bearing more than a passing similarity to a lie detector. Once divulged, those inner secrets are stored in the heart of Scientology's sanctum – those wishing to leave Scientology won't be taking their secrets with them.
Modern society has the cult of therapists and counsellors. There are currently no laws, only 'guidelines', in the UK regarding counselling and psychotherapy. The person to whom you unburden your soul may, or may not, have formal qualifications. They may or may not have a formal code of practice as to how they store the information that you give them, who they share it with, whether it turns up later, barely disguised, in a book you had no idea they were writing. 
Those with problems keeping them awake at night may feel that they couldn't possibly tell their friends, neighbours or work colleagues that they toss and turn in the night, tormented by a desire to don a priest's outfit and shout allahu akbar as they barbeque their Mother in law's stony heart – yet they will cheerfully fill in a questionnaire asking for all their personal details before telling a total stranger precisely that. Merely because he has the words 'counsellor' or 'therapist' on his garden gate, and didn't charge as much as some of the 'others'.
As the moral panic following the Savile allegations boiled over, a number of organisations emerged apparently specialising in offering 'counselling' for those who had experienced sexual abuse in the past. Some were highly qualified individuals, no doubt doing good work. Some were mere charlatans, keen to grab hold of any grants going in the fevered atmosphere. They were equally the recipients, regardless of professional ability, of some individual's darkest secrets.
More worryingly, 'champions of the abused' sprung up, offering to access both the ubiquitous 'support' and 'justice' in the form of financial compensation in return for being told of long buried secrets, assignations that had never been disclosed even to partners or family, sexual encounters that the people concerned would not have had any desire to see exposed.
There has been a national outpouring of past lives and indiscretions. There is no regulation of many of the people who have received this information.
Karen Ward discovered that all her personal details had been handed over to Mark Williams-Thomas when Meirion Jones was thwarted in his desire to broadcast her story. She didn't give permission for her face and identity to be shown on ITV. She didn't give permission for hordes of journalists to be given her address.
Both Exaro and Mark Williams Thomas have held out the prospect of a joyous future if only 'victims' would come forward and tell them all the juicy details. They would fight for justice, they would support these troubled souls. It is a tempting prospect when you are a vulnerable person whose life is in chaos.
The question is – what happens to the information you entrust to these people? They are neither the Police nor an accountable organisation like the NHS.
Within a week of Exaro going bust, I received an e-mail from someone calling themselves 'A. Researcher' giving me Esther Baker's address and phone number. I have no intention of either using it, nor passing it on to anyone else. Indeed, I have no use for it! I have also been given the real identity of 'Darren', along with much personal information that I really shouldn't have.
It is very worrying. Exaro was trusted by many people, not just the famous 'names', but ordinary people, whose stories weren't exotic enough to pass onto the main stream media, but that they handed over in good faith. The organisation was lauded in parliament by MPs – why wouldn't anybody trust it?
Yet a few days ago, it stole away into the night. We don't know what has happened to the files in that office. We don't know what has happened to the personal documents and photographs that were handed over. We don't know who lays claim to them, nor to what purpose they may be put in the future.
We do know that despite their attempts to appear to be a reputable news organisation – they had apparently never even registered with the Information Commissioner's Office. Journalists do enjoy some exemptions, but it comes with responsibility to only hold onto information for as long as is necessary and only for the agreed purpose.
I have long since cleared all my records, memory sticks and e-mail accounts of any trace of some of the information I have been given over the years.  I have always been marginally paranoid about letting down any of the people who trusted me with details of their lives. It is a nuisance sometimes, because there are occasions I would like to check back on something again, but I felt it was better than risking my computer falling into outside hands one day in the future when I was no longer 'in the driving seat'.
If I had poured out my heart and soul along with my identity to some of these people, I would be very worried indeed.
Anna Raccoon


July 26, 2016 at 12:11 pm

David


July 30, 2016 at 2:35 pm

Anna Raccoon


July 30, 2016 at 3:07 pm

Anna Raccoon


July 30, 2016 at 5:56 pm

Bandini


July 31, 2016 at 11:13 am

Anna Raccoon


July 31, 2016 at 1:05 pm

Bandini


July 31, 2016 at 9:05 pm

Anna Raccoon


July 26, 2016 at 12:19 pm

Bandini


July 26, 2016 at 1:43 pm

David


July 26, 2016 at 5:15 pm

Bandini


July 26, 2016 at 5:23 pm

David


July 26, 2016 at 5:41 pm

Bandini


July 26, 2016 at 5:54 pm

Anna Raccoon


July 26, 2016 at 12:37 pm

Ho Hum


July 26, 2016 at 12:54 pm

RuxleyOAP


July 26, 2016 at 10:09 pm

Michael


July 27, 2016 at 2:00 am

Anna Raccoon


July 26, 2016 at 1:22 pm

Bandini


July 26, 2016 at 2:14 pm

The Blocked Dwarf


July 26, 2016 at 11:59 pm

Anna Raccoon


July 31, 2016 at 2:40 pm

Anna Raccoon


July 31, 2016 at 3:11 pm

Anna Raccoon


July 31, 2016 at 3:12 pm

Anna Raccoon


July 31, 2016 at 3:26 pm

Anna Raccoon


July 31, 2016 at 3:38 pm

Anna Raccoon


July 31, 2016 at 3:42 pm

The Blocked Dwarf


July 31, 2016 at 4:30 pm

Bandini


July 31, 2016 at 9:00 pm

The Blocked Dwarf


August 1, 2016 at 12:52 am

Bandini


August 1, 2016 at 2:46 pm