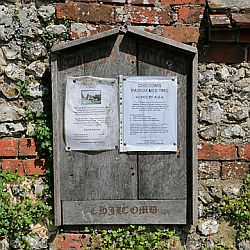 How about some good news for a change?
Ms Raccoon won't be resigning any time soon.
My last scan was a success. Correction, my last scan was a flippin' disaster – but the result was a success! I have no 'new' tumours, and the 'unlucky 13' I do have are still working away, but very slowly, barely measurable.
Unfortunately, (yippee!) I have now become sort of allergic to the PET scan – so won't be having any more of them. Breaking my heart it is…no more fat man in a portacabin in the hospital car park.
So 'Miracle Woman' is celebrating; first, paying up for another six months hosting for the blog, and then taking herself off to London for the week-end to meet up with some old friends. Hotel booked ('we speaks Romanian and English' – hmmm, I sense a blog post here!) and a train ticket in my pocket, along with a spare pair of knickers and toothbrush – what more does a girl need? (Portable pharmacy, Mr G has just reminded me).
Mr G might let you out of Moderation, in between the MotoGP, Formula 1, the football, and the Chinese takeaway he's promised himself – but I wouldn't rely on it…
Bloody hard to get rid of, Raccoons are…
Anna Raccoon


July 8, 2016 at 10:09 am

Major Bonkers


July 8, 2016 at 5:05 pm

Anna Raccoon


July 8, 2016 at 11:38 am

Anna Raccoon


July 8, 2016 at 11:39 am

Anna Raccoon


July 8, 2016 at 12:54 pm

Major Bonkers


July 8, 2016 at 5:12 pm

The Blocked Dwarf


July 8, 2016 at 5:58 pm

Major Bonkers


July 9, 2016 at 10:16 am

The Blocked Dwarf


July 8, 2016 at 8:56 pm

The Blocked Dwarf


July 8, 2016 at 8:56 pm

Mudplugger


July 9, 2016 at 9:42 am

binao


July 9, 2016 at 11:30 am

The Blocked Dwarf


July 9, 2016 at 12:21 pm

Bill Sticker


July 8, 2016 at 11:11 pm

Anna Raccoon


July 9, 2016 at 6:55 am

The Blocked Dwarf


July 9, 2016 at 7:13 am

Anna Raccoon


July 9, 2016 at 7:21 am

sally stevens


July 9, 2016 at 7:43 pm

The Blocked Dwarf


July 9, 2016 at 7:56 pm

Mudplugger


July 9, 2016 at 8:06 pm