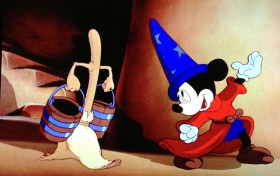 I was all for packing my bags and hitching out of town when the final missive from the previous premises was delivered. I anticipated a few fond farewells, but I always imagined my predecessor had a monopoly on popularity and I was just the substitute, coming off the bench to polite applause as she left the field to a standing ovation. The sense of obligation to someone I looked upon as a mentor ensured the daily entrance through your letterbox was adhered to; there was a lot of midnight oil burning to guarantee the 9.00am deadline was never missed, and I have to admit it often came at the expense of other projects that didn't possess the same urgency. That said, I thrived on the pressure and enjoyed it.
And now it appears my mind has been made up by you. Quite frankly, I was overwhelmed by the response to 'The Last Post' and realised (belatedly) there were a lot of people out there who liked my musings. When still undecided, I toyed with a replacement header for the old Raccoon Arms sign that the previous resident was eager to be removed as soon as possible; keen to keep the concept of a pub snug as a metaphor for lively debate, I conceived the 'Tap Room' idea and had no idea it had been publicly unveiled after I tried it out as a test. Once the world had laid eyes upon it, I guess I had no option but to begin rebuilding.
The Tap Room will (hopefully) carry on the good work of the last eight years, but there will be inevitable differences. Firstly, I won't be delivering every single day without fail; if a lot is going on, the instinct to comment will take over and there will be a daily delivery; but I won't feel obliged to put something up simply for the sake of it. Secondly, I will generally try to avoid a subject that has provoked more heated emotions than any other since 2012; the repercussions for my predecessor were not ones I wish to experience myself. If an important development occurs, I'll find it hard to resist; but there are other sites dedicated to the topic that are penned by people far more knowledgeable of it than me, people who have the time and energy to exhaustively research every angle of it.
I always did my best to dispel the myth that the Raccoon Arms was a one-trick pony, despite posts on that particular subject drawing the biggest viewing figures more or less every time – something that gave further ammunition to the nasty bastards. And this is something I shall continue to do. Savile and all its related offshoots are but one aspect of the myriad of issues that are dragging the country down the plughole, so it will have no priority over any other here.
So, we shall see what happens. If the reaction to whatever comes next is as enthusiastic as the comments that pleaded with me to continue, it will be worth it. If I fall flat on my arse, my sword will not be far behind. I have a lot of other work to which I have to devote a good deal of my time at the moment, not least (shameless plug approaching) promoting a book I spent over a year delicately putting together, now that it is finally on sale. But, I shall endeavour to provide an oasis for common sense whilst common sense remains on the list of endangered species – as long as everybody wants one.
Petunia Winegum