The Open Doors of Perception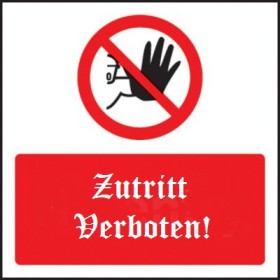 Here is a brief timeline of events.
On Saturday morning I listened with great interest to the announcements of the results of the Labour leadership contest. I raised an eyebrow at the announcement of Mr. Corbyn's win, and sipped on my coffee before continuing with whatever it was I was working on. I then listened to his acceptance speech. A fine speech, and in a sense there was nothing at all that I could particularly disagree with. We all want to live in a fairer more decent world, with more homes for people and so forth. However he did rather go out of his way to make great of the point that we should be open and welcoming and decent to refugees; nothing inherently wrong with that either; Britain has been doing that for years. But there was no mention of the word "migrant". And the tone is often the key. I rather gained the impression what this was coded language for: we should live in a world without borders and adopt an entirely open door policy to everyone at all times. Another million former Labour voters alienated there, I mused. And carried on.
On Sunday morning I was up early and read Dominic Lawson's piece in the Sunday Times. The previous week he had argued (rationally and in measured terms) that Britain's policy towards asylum seekers or migrants if you will from Syria had been fundamentally more moral and effective than encouraging and accepting high levels of migration across the Mediterranean. In this week's piece he wrote that he had expected to be, as it were, ritually slaughtered at the altar of public opinion. But far from it, he had had an almost universally positive response. And numerous polls of public opinion reveal real concern about the levels of migration and want very little part of it. Those attending rallies and throwing their doors open wide are, in fact, the minority.
I pause here to record that I have extreme sympathy for anyone fleeing civil war in Syria – I would too. There seem to be a large number of families, often of talented and decent people who simply want to get out of a hell hole. Of course we should help. How is the issue, and at what costs to ourselves and to Syria, if most of its educated population flees never to return. Later on Sunday morning I heard that Munich, which been so welcoming of many thousands of refugees, was in distress. That's very interesting, I thought. And it seemed more people were on the way.
In the afternoon I took the train up to my local big city to buy some books. The city was indeed bustling and busy, but I couldn't help noticing that there was an undercurrent that I didn't like. There seemed to be more people sleeping begging and sleeping rough, busking, often pitifully badly, with one bloke even just standing on his head in yoga pose to get attention, more strange behaviour from people who one would describe as mentally inform, and many more languages being spoken than I remember from years gone by. A chance encounter with an acquaintance elicited that he too had noticed the much increased number of people sleeping rough and begging.
On the train there and back I dipped into "social media" or to be precise, Twitter, I now get Wi-Fi on the train, and although I do not know what that is, it means I can see a lot more messages a lot more quickly. What I kept noticing troubled me. I genuinely try to keep a balanced "time line" and keep away from politics – I have no need of the added stress of bickering with trolls. I like cute pictures of cats or cartoons, that sort of stuff. But what I was getting – not all the time but a lot – were references to social strife and trouble from migrants, and frankly anti-migrant demonstrations and even violence which were not being reported in the mainstream media. Please understand I am not trying to justify any violence by anyone against anyone else, but these reports were out there. It felt like one of those standard scenes in a film when they are cranking it up for some sort of social collapse when they always cut to different cities and show riots taking place, just ready for the World Government to step in and impose martial law. That's a bit strong, but there was this constant undercurrent and the complaint that it was not being reported. Was I being paranoid?
I was trundling back home on my train when a tweet from a particularly sharp, worldly-wise and often cynical correspondent crossed my time line. I know what this person does for a living and he travels the world in matters of high finance. The tweet was this:
"Germany closes its borders. Hungary and Austria better start making some egg sandwiches…."
I sought clarification from the Twitter Hive Mind. Another very smart man of the world – literally for he too travels the world on business and has links both to NATO and the defence industry simply replied as follows:
"#Schengen is dead, and not before time"
And so it is. The borders may not be shut as such, but border controls have been re imposed. The time-honoured phrase of "Vere are your papers" can now be heard ringing out from a German policeman again. It is dressed up as a temporary measure to ease pressure on Munich. It is nothing of the sort. It is a recognition that Germany's open door policy was and is foolish, reckless dangerous and also in some respects immoral in that it promotes and encourages people smuggling. The free movement of peoples across Europe's borders is totally fundamental to the Great European Project. It's not dead, but it is fatally wounded. It's like someone stabbed in the lung with a fine stiletto. They're still upright, still staggering about, but they're drowning in their own blood inside and there is nothing they can do. There will be massive blow back into Austria and Hungary. Wait for the happy scenes there and refugees or migrants, call them what you will, fin their path to the Promised – literally promised – Land is barred! Do you think it's going to get pleasant? If the way is blocked then Greece will come under even more pressure.
I have the sneaking suspicion that in Germany someone has taken the bonkers but bossy Mrs. Merkel on one side and pointed out that, as I hear, there is a great deal of unrest in Germany about what has been taking place, and that things were going to get serious unless something was done. And by that I don't just mean trouble on the streets, I mean that she would be removed – by whatever means. You see I take a rather cynical view of the world. It's just an intuition.
Once Germany has admitted other countries will follow suit. Because they will recognise something which has been self-evident to anyone but criminally deluded loons like Mr. Corbyn and Merkel. That there needs to be border security across Europe because there are very, very bad people in the world, and that Europe, even as a whole, cannot cope with the mass transit of people from the sub Saharan Africa and the Middle East, or at least if it could it would do so at such a horrific cost to itself as to cause radical social change and instability. On the other hand that may be what Mr. Corbyn really wants.
Whisper it quietly, because this could be the first stone in what will build into a mighty avalanche as nations states retrench. The EU's response to the migrant crisis has been lamentable, pathetic, unethical, and criminally weak. It may even be that this is the first step towards the collapse of the EU itself.
Gildas The Monk