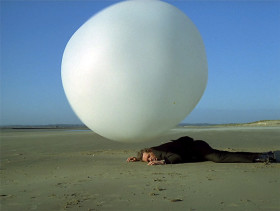 Hitler's Germany, Stalin's Russia, Mao's China, Honecker's DDR – mandatory reporting to the authorities by friends, families and neighbours, phone-taps, wire-taps, cameras tracking the moves of every citizen, persistent persecution of targets by a police force making the law up as they go along, and if they don't nail you this time, they'll nail you the next. Speaking out against the injustice of the regime is a sure-fire guarantee of arrest, detainment, imprisonment and a show trial as the state is purged of its undesirables. Hold on a minute; are we talking about historical dictatorships or are we talking about Cameron's Britain?
Great swathes of the population are oblivious in their ignorance and their complicity is essential to the escalation of lawless law enforcement. 'I've nothing to hide', they say. 'Why should I be worried? The Government are keeping an eye on us for our own safety. They're doing all this to protect us from terrorists so we can sleep soundly in our beds and our children don't have nightmares. We live in a free democracy, after all. Did you see Bake-Off last night?'
Dawn raids and cellophane-covered computers being carried out of houses are things that happen to people who have got something to hide. If they're young and dark-skinned, they're Jihadists; if they're white and middle-aged, they're paedophiles – simple; nothing to do with us. It never is until it happens to you.
As questions are finally being asked in public by those brave enough to stick their heads above the parapet, the pursuers have struggled to maintain the momentum and add to their hit-list, so they've thrown a few more cadavers into the ring. Even that hasn't entirely worked. Dead men can't be tried. Sure, they can have their reputations trashed forevermore and their presence can be edited out of history in true Ministry of Truth fashion as they are recast as fallen idols for future generations. But however many victims are invited to do their stint on the police's in-house version of 'Jackanory', there can't be any convictions. And that must really stick in their throats.
Therefore, we go back to the beginning, back to the first batch of targets. We've already fitted them up and banged them up once, made an example of them, despite the evidence of accusers containing more holes than can apparently fill the Albert Hall; there are no new names to hound, so we come full circle and return to where it all began. Permanently branded thanks to orchestrated events fifteen years ago, they must still be a danger to the public. A leopard doesn't change its spots, don't forget. And what makes things worse is that they never confessed their sins; there's no sign of contrition there, even after all these years. The nerve of men who've served time for something they didn't do still proclaiming their innocence. And they've started writing bloody articles about it now! Sorry, mate; you may have been a King in New York and you may have gone to the moon, but you've got no shame. We're gonna get you again.
And so, on and on it goes. The show trial that started the ball rolling at a time when nostalgia hadn't been doctored and censored is exhumed from the light-entertainment cemetery and the call goes out one more time to all the victims whose selective amnesia prevented them from joining the Walton chorus-line a decade and-a-half ago. If only the guilty party had begged for forgiveness and had screamed 'I have sinned' before Martin Basir – and shed the requisite tears, of course – then we could at least dispense our pity in his direction. But the obstinate sod refused to comply, so we had to dredge up our twenty-first century interpretation of the twentieth century once more, if only to remind those too young to remember jumping up and down and waving their knickers in the air what a monster he is.
There is no such thing as coincidence where any of this is concerned. It is coordinated and choreographed to perfection. Oh, the BBC has reached the point at last where they have an uninterrupted run of their greatest music show to repeat in its entirety and they suddenly can't because the man more associated with it than anyone else is now Ian Brady in a tracksuit; at least they can repeat all the ones he didn't appear in, eh? Oh, no, they can't. Another perennial of the programme apparently brushed against the breasts of a future side-splitting comedienne when she was well into her twenties, and that's enough to earn him a lifetime ban from our screens. And now even the man who forced the Burghers of Broadcasting House to refrain from applying their scissors to his appearances on the very same show has dared to publish his critique of the crusade, and for that heinous crime against contemporary morality, he shall be damned.
Sgt. Dixon must be spinning in his grave.
Petunia Winegum