Back in July 2011, around the time that Meirion Jones was first making a move on the story of great personal interest to him and his family:
Mr Jones told me that, around July 2011, he mentioned the Savile story to his Newsnight colleague Liz MacKean.
Pollard Inquiry 10/034 paragraph 4.14
There were simultaneously other noteworthy events in the child protection industry.
Childline, the children's charity started by Esther Rantzen, was just coming up to its 25th anniversary as the organisation famed for allowing children to anonymously report any abuse and receive help and counselling without fear of the consequences of reporting such abuse. Esther Rantzen was later to claim that she had only ever heard one rumour that 'Savile was creepy' and that had been via a BBC contact, not through Childline.
But otherwise she was unaware of the accusations until the recent victims spoke out, saying that Childline had never received any calls naming Savile as an abuser.
In that July, all was not well in the headquarters of Childline. The organisation had faced bankruptcy before in 2006, but then been taken over by the NSPCC. The NSPCC had acquired a generous £30 million from the Labour government to preserve the service, but that money had run out by the March of 2011.
The new coalition government pledged £11.2 million over 4 years – even in the middle of the worst financial crisis this country has ever faced – but it was not enough. Childline costs £26 million pounds a year to run; albeit that it is mostly staffed by volunteers.
Either the NSPCC was going to have to dig deep into its coffers to preserve this space where children could anonymously report abuse, or the service was going to have to be cut back. They chose to cut the service back.
427 dedicated volunteers were fired, allowing the organisation to dispense with the services of the 75 paid staff who used to supervise them, and get rid of 4 of their regional call centres, saving 10%, 2.5 million, of their annual operating costs.
It amounted to slashing the organisation by 20%.
Within months of this disaster befalling the organisation, a chain of events commenced which was to transform its fortunes.
Meirion did not have time in that July to look into the allegations that he had known about 'from his family' for some years concerning Jimmy Savile; in the October, Savile died. Meirion ultimately did not make his planned programme for Newsnight; mysteriously, rumours that Jimmy Savile was a paedophile and that Meirion's programme was not being aired because the BBC 'was protecting Savile' began to circulate at will through the main stream media. Meirion has denied any knowledge of how this could have occurred.
In October 2012, Mark Williams-Thomas, a £500 researcher on the un-broadcast Newsnight feature, was revealed as the author of a now ITV documentary – 'Exposure'.
Following broadcast of this ITV feature, the NSPCC, parent organisation by now of Childline, was brought in to field calls following the broadcast.
Recognising this, ACPO contacted the programme makers prior to broadcast to ensure that the NSPCC Helpline service would be available for viewers to contact when it was aired, for the public generally to provide information that might assist police and to offer initial support to adult victims of non-recent childhood abuse. A report by 'Brand Watch' (and charities are undoubtedly a 'brand' these days), showed that although Childline's fortunes sank even further following Exposure, the NSPCC were able to benefit.
In the immediate aftermath of the Exposure programme, Childline took a hit among people who donated to children's charities. As donors became less likely to give to Childline, they became more likely to contribute to the NSPCC. Although its levels stabilised and broadly moved in unison with the NSPCC, Childline's numbers were greatly down on where they were.
Curiously, in the months following Exposure, only 4% of calls to Childline concerned sexual abuse. Children were far more likely to use the service to report depression and general unhappiness.
5% of the calls were from suicidal children.
| | | | | | | |
| --- | --- | --- | --- | --- | --- | --- |
| Rank | Concern | Girls | Boys | Unknown | Total Counselling | % Counselling |
| 1 | Depression & Unhappiness | 19,054 | 5,208 | 11,679 | 35,941 | 13% |
| 2 | Family Relationships | 18,537 | 5,556 | 11,061 | 35,154 | 13% |
| 3 | Bullying/Cyberbullying | 14,653 | 6,724 | 9,010 | 30,387 | 11% |
| 4 | Self Harm | 12,643 | 856 | 9,033 | 22,532 | 8% |
| 5 | Suicidal | 8,461 | 1,579 | 4,823 | 14,863 | 5% |
| 6 | Problems with Friends | 8,321 | 1,896 | 4,068 | 14,285 | 5% |
| 7 | Physical Abuse | 6,318 | 4,066 | 3,496 | 13,880 | 5% |
| 8 | Sexual Abuse & Online Sexual Abuse | 6,894 | 3,324 | 2,213 | 12,431 | 4% |
| 9 | Puberty & Sexual Health | 5,889 | 3,164 | 2,209 | 11,262 | 4% |
| 10 | Mental Health Issues | 5,452 | 928 | 3,094 | 9,474 | 3% |
Suicidal children relying on an organisation which had been slashed by 20% – whilst its parent organisation was consumed by reports of historical abuse? This was not good news. I was considerably alarmed to receive information from inside Childline:
[They are] running ChildLine bases like call centres (rather than psychological services) counsellors are required to have an "average handling time" of 3 mins for calls from children. 35 mins for an internet chat – this also includes the time it takes to write up the corresponding casenote. There is soon to be a trial piloted where counsellors will be required to talk to two children (in separate online chats) at once. There is no plan to tell the children that they are not getting, even from Childline, someone's full and undivided attention.

The impact on counsellors will be that they're potentially trying to manage the safety of two suicidal kids at the same time. On any shift there should be 2 supervisors in the room to risk assess contacts coming in. There's no plans to increase the numbers of supervisors even though the number of live contacts at any one time will double. There's also potential for writing the wrong thing in the wrong chat window and breaching confidentiality. It's wholly unethical.

Supervisor and counsellor teams have all advised senior management that this is a bad idea – an accident waiting to happen. But a member of the management committee works for Virgin and says that it's doable. So we are about to play fast and loose with kids safety, just to see if the man from Virgin (whose business is whether your broadband works) can apply his genius to our high call demand.
Surely this couldn't be true? The implications of a volunteer being faced with two suicidal children on line at the same time didn't bear thinking about. It didn't take long before someone else sent me an internal Childline document. Dual chat project

Sue Spurway and 3 staff counsellors (as discussed and nominated at CHMM) undertook some technical testing on the training system to assess the usability of our technology to support dual chats. This testing did raise some issues both in terms of the technical requirements and also it enabled us to explore some of the practice issues as well.  These have all been documented and our next step is to provide Peter with a demo so he can also appreciate how we move this forward in terms of a pilot. The likelihood is that we will have a couple of different delivery methods such as two chats on one screen, and two screens each with one chat, and potentially some bigger screens to pilot two chats on a bigger screen than we currently use. We have yet to review the project plan against this testing and will have to add detail to the set up and evaluation of the pilots and also review timescales and support needs. Therefore I am not in a position to give you a great deal more information currently but will keep you updated as this progresses.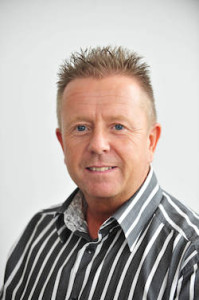 If you are wondering who this 'Peter' is who is turning an essential resource for suicidal children into a version of those call centres handling guarantee complaints on your washing machine, I can tell you. He is Peter Liver, Director of ChildLine & NSPCC Executive Board Member.
This is what happens when organisations are short of money, they have to make difficult choices – and the difficult choice the NSPCC appear to have made is to put their money  into headline grabbing historical abuse rather than an arena where children could expect a dedicated professional ear for their current troubles.
Why would Peter Liver, who has spent most of his career within the NSPCC, appear to favour identifying historic abuse over children with current problems? I have no idea – and was particularly baffled when I discovered his background.
He started his working life bashing the troubled streets of:
Rotherham Local Authority
– (2 years)Rotherham

Working as a non-qualified practice support worker.
A month after 'Exposure' – ChildLine was advertising for '10 Rotherham volunteers' to man its dedicated Rotherham child abuse phone lines…only if they can handle two desperate calls at once, or 1,400….
Needless to say, the NSPCC/ChildLine is now looking for more money for an ambitious programme:
The charity, which operates the UK's only confidential 24-hour helpline for youngsters, has announced ambitious plans to visit every primary school in the UK to help youngsters understand abuse and how to stay safe.
Using:
…a national army of 4,000 volunteers to reach the 23,420 schools and over 1.8 million children in three years.
GildasTheMonk


July 13, 2015 at 10:09 am

eric hardcastle


July 14, 2015 at 6:19 am

Margaret Jervis


July 13, 2015 at 1:51 pm

eric hardcastle


July 14, 2015 at 6:27 am

Pamela Curtis


October 11, 2015 at 7:08 am

Margaret Jervis


July 13, 2015 at 11:51 am

eric hardcastle


July 14, 2015 at 6:33 am

TheyFearTheHare


July 13, 2015 at 8:50 pm

windsock


July 13, 2015 at 1:22 pm

Anna Raccoon


July 13, 2015 at 1:24 pm

Margaret Jervis


July 13, 2015 at 1:29 pm

Anna Raccoon


July 13, 2015 at 1:35 pm

Margaret Jervis


July 13, 2015 at 3:02 pm

Anna Raccoon


July 13, 2015 at 3:10 pm

Margaret Jervis


July 13, 2015 at 3:57 pm

Don Cox


July 13, 2015 at 5:26 pm

Margaret Jervis


July 13, 2015 at 6:45 pm

eric hardcastle


July 14, 2015 at 6:37 am

The Blocked Dwarf


July 13, 2015 at 4:46 pm

Petunia Winegum


July 13, 2015 at 5:37 pm

The Blocked Dwarf


July 13, 2015 at 7:28 pm

Anna Raccoon


July 13, 2015 at 8:21 pm

Anne.


July 21, 2015 at 9:27 am

eric hardcastle


July 14, 2015 at 6:48 am

Mudplugger


July 14, 2015 at 8:14 am

Peter Raite


July 23, 2015 at 12:33 pm

Anna Raccoon


July 19, 2015 at 5:13 pm