The 25 Hour News/Do You Remember The First Time?
---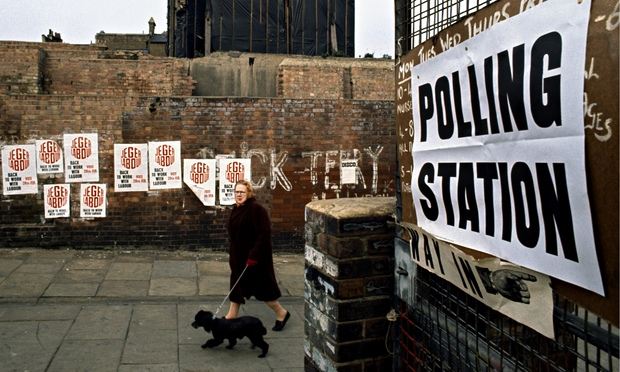 Whether or not any of you choose to participate come May 7, chances are you've participated in the past – perhaps when you were less cynical and actually optimistic that casting your vote would make the country a better place. I'd hazard a guess that you were never more inclined towards the latter state of mind than the first time you ever strode into a polling station and headed into the booth.
From 1929 to 1966, you had to wait until you were twenty-one before being eligible for the ballot box; then, possibly reflective of the impact youth had made on the previous decade, the 1970 General Election saw the voting age of consent lowered to eighteen, where it has remained ever since. Depending how old you are, either twenty-one or eighteen was the age you were made to feel genuinely 'grown-up' because the powers-that-be suddenly valued your contribution to society.
So, it was down to the nearest primary school or church hall to do what grown-ups do. Despite calls for the voting age to be lowered another couple of years (as it was during the Scottish Independence Referendum), eighteen is probably the best age to be absorbed into the electorate. Unless you have no interest whatsoever, chances are you've already formed some political beliefs by that age, even if you simply dress on the same side as the rest of your family always have. Then again, the contrariness of adolescence could persuade you to deliberately vote for the traditional political nemesis of your family – a teenage 'protest vote' in the most teenage sense.
Anyway, you've all been there, so where was it – and most importantly, when was it? You don't have to reveal who received your vote; we're all entitled to a secret ballot, after all. But I'm sure you will remember the first time. Care to share it with us?
Petunia Winegum