We gain our impression of the world around us from the media, the meeja, the msm, whatever you want to call it. Increasingly, the most humble of us are expected to hold an opinion on that world.
Where do you stand on the Ukraine situation? Palestine or Israel? Savile – Guilty or not? The NHS under threat or being revamped? The answers you give to all those questions will depend on the media, not books, or for most of us, personal knowledge. Take Gaza – its the 'most overcrowded country on earth' isn't it? A living Hell for its refugee inhabitants. It's all Palestine, same as the West Bank, isn't it? Downtrodden Palestinians living cheek by jowl in rotting buildings, starved and terrorised by the Israelis. The picture on the left is the West Bank. It was taken as part of a portfolio by Tanya Habjouqa and has been nominated for a prestigious award. You won't see it on social media – unless some bright young journalist decides to head it 'body found in swimming pool that of teenager brutally murdered by Israeli soldier' – then it will do the rounds. What it actually shows is a young west bank citizen enjoying a refreshing swim in a nature reserve maintained by Israel for his enjoyment. 
You should be able to learn from the media that Gaza and the West Bank, though both occupied Palestinian land, enjoy very different relationships with Israel – but that would mean they would have to point out to you that it is only the Hamas controlled Gaza that has fired over 200 rockets into Israel in the first week of July alone. In Fatah controlled West Bank the inhabitants enjoy a peaceful co-existence with Israel – Fatah isn't committed to exterminating Israel. The media prefer colourful footage of wailing relatives and collapsed buildings. It is not a balanced picture.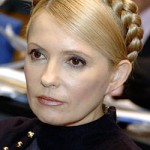 The Ukraine? When did you last see mention of the 'interference in the affairs of a sovereign state' that is represented by the EU overtures to Ukraine, an overture that would have brought NATO forces to the Russian border? The media prefer to ignore the overthrow of a democratically elected government in favour of 'Russian interference in the affairs' of – a temporary puppet government. Those who voted against severing their existing relationship with Russia and  joining the EU are described as 'Russian separatists' – which presumably makes it perfectly all right to bomb them, since I don't see a media outcry at the spectacle of the current government employing lethal force against those who didn't want to join the EU. Will that nice Clegg character demand that Britain be excluded from sporting events for supplying arms when the Scottish government bomb those who vote against leaving the Union? Did any newspaper point out that the lovely Yulia, the flaxen-tressed oppressed 'people's princess', was actually a brunette oil oligarch who couldn't even speak Ukrainian?
Savile? Don't' get me started! The BBC today is reporting that 'Last month, investigators found the ex-BBC DJ sexually assaulted victims aged five to 75 in NHS hospitals over decades of unrestricted access'. Even the BBC journalists don't read the reports! Try investigators were told that the ex-BBC (actually ex-freelance if we are being factual) DJ had assaulted da dum, da dum…they didn't 'find' anything of the sort. In fact they couldn't find anything to back up the claims.
Take Great Ormond Street Hospital. They were told by Operation Yewtree that Jimmy Savile had committed a sexual offence against an in-patient at the hospital.
On investigation, they found that Savile's first visit to the hospital was some 15 years after this incident is alleged to have taken place, the informant was on a totally different ward to the alleged victim, not even on the same floor, and the alleged victim could not corroborate, on account of having died 4 weeks after the alleged incident, 42 years ago.
Great Ormond Street Hospital – every afternoon they are on TV advertising the essential work they do to save the lives of children – just £2 a week is all that stands between your wallet and an innocent child dying.
17,000 of you, seventeen thousand, gave that £2 not to save a child – but to pay for the report. £35,041 is what that report cost.
I could go through all the reports – I now have FOI requests returned on every last one of them, and it is well over a million pounds – money that the NHS says it can't afford to spend on young Reece Hawley to extend his life. The BBC is content to report that the lawyers for the claimants are distressed that 'more precious funds' are going to the lawyers (irony be thy middle name) rather than the claimants. I would imagine that young Reece Hawley more truly understands the meaning of 'distressed' over the wastage of 'precious funds' than Liz Dux does.
Today the Guardian and other rags are claiming that Neil Wallis and Jules Stenson 'have been charged' with phone hacking. Don't any of them ever look at source material any longer? Jules Stenson has been charged, the CPS notice specifically states that Neil Wallis has been summonsed. There is a difference you know folks, and the difference is there for a reason. A reason that affects your reputation for all time – but creating a perception is what the media is about today – not reporting facts on which you can form an opinion.
Is it any accident that one of the earliest austerity actions was to close public libraries, the one place you could go and look at source material?
Giles2008


July 31, 2014 at 5:27 pm

Anna Raccoon


July 31, 2014 at 11:04 am

Peter Raite


July 31, 2014 at 11:27 am

Mrs Grimble


August 4, 2014 at 3:44 pm

Mrs Grimble


August 4, 2014 at 3:51 pm

Anna Raccoon


August 4, 2014 at 4:09 pm

Peter Raite


July 31, 2014 at 11:25 am

EyesWideShut


July 31, 2014 at 10:29 pm

EyesWideShut


August 1, 2014 at 12:22 pm

EyesWideShut


July 31, 2014 at 1:32 pm

EyesWideShut


July 31, 2014 at 9:52 pm

The Blocked Dwarf


July 31, 2014 at 6:00 pm