A letter to a 15 year old girl in America.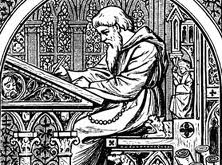 Dear S.
I gather there has been another 'incident'. I am not too sure of the details, but I understand it has something to do with alcohol, being up all night and a beach party and then being not too straight with the truth. Or some such matter. Anyway, it has rather upset your mother. So, since you are over in the States, and I am here in the UK, I can't come over and talk to you about it. I thought I would write this letter to you.
Whilst this is not the end of the world, it is becoming part of a pattern. There was, of course, the incident where you managed to get yourself in hospital after drinking too much vodka. That's impressive, in a way. Even I have never managed that. And there was the unfortunate matter of nearly getting arrested for shoplifting whilst I was over visiting at your place. I did try to have a chat after that, but I may have had too much Shiraz to make sense, so here goes another time. 
First of all, this is not intended as a telling off. Neither is it intended to send you on a guilt trip; in fact quite the opposite. Coming from a Catholic background, as you and I both do, I am often concerned that the Catholic faith can, when misunderstood, instil feelings of guilt which are not helpful or psychologically sound. Guilt has nothing to do with any of it. Rather it is a letter of advice, or recommendation. Apparently, some people consider my advice rather good, both professionally and personally. Trust me on that.      
Where to start? Let's start with some straight talking and get that bit out of the way. I am told that you have complained that you feel under pressure and stress, what with High School and whatever, and that you need someone to talk to. I believe 'counselling' may have been mentioned. Well, we all need someone to talk to, but I am afraid that doesn't cut much ice with me. You have a privileged lifestyle in which you have the protection of two loving parents (and rather too few young men and women can say that). You have the looks and the brains (I know your grades are excellent; oh, your genetic make up has given you a winning ticket in the lottery of life). You have the guts and talent to ride and you do it well, and you have the beautiful warm blood gelding to use it with. In short you have the talent and a lifestyle which would be inaccessible to all but 0.0000001% of the planet's population if that. Now, if you really are stressed by school, you might want to consider packing it all in and spending your time gainfully employed stacking shelves in Wal-Mart for the rest of your life. This is the preachy part. Pressure is being a single parent with a horrible boss, or needing a job. Pressure is being a surgeon when there has been a train crash, or a child needs a transplant. Pressure is when your father flies on business to pay for your lifestyle and has to make the right decisions for the company and the workforce. Your mother feels pressure when she is ferrying you to your shows at weekend when she is bloody tired and trying to run a family and do her work as well. Either what you say is bullshit (pardon my language) or just get grow up and get over it. Right now, whatever you may feel, is the least 'pressure' you will ever feel, whether you believe that or not. I think you're just playing a card, and it doesn't impress. 
And whilst we are on the subject, if you are really subject to 'peer pressure', get over that too. The person whose true approval you need is looking back at you from the mirror and it is your own sense of integrity and value and worth that matters. If you can't wise up on that one you will be a victim of unhelpful people all your life, and never be happy. If you can't walk your own path and let everyone else be damned, you're not the person I think you can be, and you will never be the person you deserve to be.  
Okay, what's next? Well, some rather gentler advice. I think you should re-evaluate your relationship with your father and mother. In the intense and glittering world that was Cambridge in the mid-1980's they were the two outstanding souls I met, and I was part of a remarkable generation. Or that I have ever met, come to that. You might like to read that again. I said 'souls', not 'people'. That is deliberate. They were the multi-talented: both were and are brilliant, not just academically, but fierce competitors at sport. Did you know that? But their goodness shone through, and still does. Have you ever stopped to watch your mother doing her vet stuff, and really looked? It is not just a job, or even just a vocation. It is an expression of the highest spiritual value, and the animals know it. And observe your father's manner when he has to deal with his demanding brood squabbling around the dinner table. How he rules so calmly I don't know, because I would have quite possibly have taken a baseball bat to you and your siblings within about 2 minutes (note: see further below). And why they put up with me I don't know, but they do. They are the only two people on God's earth for whom I would willingly and calmly walk in front of a train tomorrow, if needs be. That is why you should listen to them. They are special. And they are wise.       
Now, this is the most important thing for you to know, and it is a rare gift to have – something I didn't have when I was your age. You must understand that your parents love you unconditionally for who you are, not what you are or what you do. I know the grades are excellent, you are gifted at riding and so forth, and these are brilliant treats on the banquet of life. They are important, of course they are. They are wonderful. Keep excelling! But they are not ultimately what it is all about. Their love is not dependant on your grades, or your success in riding, or your college. It is simple and unconditionally about you. They would love you no more and no less with or without them. They love you, the person, for who you are. That takes all the pressure off, right there.  By the way, that is actually the nature of God. Simple, unconditional love. Just thought I'd drop that one in there, for future reference.  
That is why I expect your mother has given you such a rollicking. By the way, I am not against a little devilment. I have that in me too, and the spirit that gives you the 'balls' to jump those fences when you ride – which you do very well – will express itself in other ways, I am sure. But be careful how you manage it. Be careful it does not become self destructive – I have that streak in me and it needs to be carefully controlled. But then I didn't have a wise mother and father, or a proxy uncle to advise me. Your mother's anger is only love by another name. Have you ever seen a lioness when her cub does something stupid, like approaching a cobra? The cub gets a whack from a paw, and then some. It is just a natural instinct, and it is there for a good reason. Don't be resentful.                
It is now time for you to think more seriously about your life. You are growing up now. It is time for you to think: what is your goal? Well, you can stop thinking, because I will tell you. Your goal is joy, peace, energy, love, and fulfilment. In what forms you choose to manifest it is up to you. There is another way to put it. There was a philosopher and psychologist called Abraham Maslow. One of the things he wrote about was becoming the 'self actualising' person. What he meant by that was someone who manifested themselves at their peak in the world, who realised their divine potential. One who developed their talents in all areas and became the best they could be. Perhaps you could look him up. That is not about pressure, by the way. It is about discovery, joy, and adventure. You are well on the way. The prize is there for you. But will you take a step off the road when the prize is just ahead of you? Only you can choose.        
How you get there is your choice, but your present choices are not serving you well.   
Keep your faith. It will serve you well in hard times, and there will be hard times, because that is the way of the world. 
Who am I to say such things, and give you such advice? It may surprise you to know that this mildly eccentric (to say the least) and a bit overweight middle aged English man who likes cooking and wine was not and is not always so silly or meek and mild. Indeed, I was a troubled young man with a quick temper and I wasn't afraid to let it out. There was a wonderful fight one night when a 'toff' from Magdalene pissed in the corner of our college bar and insulted my friend Mark. I put his arm up his back and frog marched him to the door and then launched him into space, then it all got a bit heated. And I do recall nearly killing some big guy who started picking on me at the boat club dinner one night; he didn't think my girlfriend was worthy of me, it appeared.  Fortunately I was dragged off him whilst in the process of strangling him with his tie. I still have that temper. The ghastly man who started leaching over the woman I loved at the Millennium New Years Eve party would affirm that; a broken wrist can be a very bad thing for a guitarist. In fact, when I am not pottering about making bad dinners or pretending to be a monk on the internet, my day time job can sometimes best be described as the disciplined application of extreme intellectual violence. I have seen as much of the world as I would like to really; sorrow, triumph, true love, betrayal and disappointment, grief and bereavement. I have made a lot of mistakes, and done a lot of things right. Do you think I have not raved (and more) on a beach till dawn, or embraced my true love at the pinnacle of the Eiffel Tower or the Empire State building, or encountered evil in many forms, and done battle with it? I suppose I am telling you these things because I want you to understand that I am not saying I haven't done things that are wrong, or lived it up a bit, but I can see things from a certain perspective. It means only I would spare you from making mistakes where possible, although a certain number of mistakes are inevitable and probably good for you. And to tell you that I will therefore always be here for you, in whatever capacity I can, as long as I can drawn breath. Unconditional and fairly un-shockable.  
Do you remember the gift I gave you when I first came to stay with your mother and father? It was the silver topped riding crop, and I believe you still use it at shows and competitions, which pleases me. I don't know if you are aware, but it is extremely valuable. But I hope you find this letter more valuable still one day.
Take care. 
Gildas the Monk