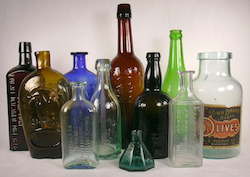 I am sure many Raccoonistas share concerns about the amount of State surveillance. The same may be said of the Daily Mail. But both have their uses from time to time.
Last year a 23 year old student from the United States called  Francesco Hounye had been in London for just three days when he made the potentially fatal mistake of walking down towards Shadwell, close to London's Brick Lane late at night with a bottle of beer in his hand. Unfortunately, he was then set upon by a gang on 5 men, who set upon him and when he tried to escape chased him down and attacked him with kicks, punches – and the bottle, leaving him with a smashed eye socket and in need of 23 stitches and will be permanently scarred.      
Police released CCTV footage of the attack in order to identify the men involved in the attack. Here it is: 
Four men admitted to the attack: Shaleem Uddin, 20, Shadhat Hussain, 19, Kamrul Hussain, 22, and Massom Rahman, 22. Samad Uddin, 24, denied being involved  in the attack, but this week when the matter came on for trial at Snaresbrook Crown Court he finally admitted his involvement in the face of overwhelming evidence. 
Here is a link to the full piece from the MailOnline.
I quote the following:
"The Metropolitan Police told MailOnline: 'There is no evidence to suggest that this attack was a hate crime or motivated by religion in any way. Speculation to the contrary is wrong and potentially damaging to community relations.' 
They said Mr Hounye was assaulted simply because he was 'obviously not local.'
So that's a relief then. 
Sigillum