The American arm of the 'League for the Revolutionary Party' describe themselves as 'revolutionary optimists'. 'Optimists' is an understatement, they are lonely Bolsheviks at sea in an ocean of avowed capitalists. They publish a magazine called 'Proletarian Revolution'. It makes for unintentionally hilarious reading. 
Human beings are 'pack animals', and it is difficult being a Maoist or Trotskyist 'pack animal' in the financial heartland of America, so no surprise that they reach out enthusiastically wherever they sniff a fellow traveller in the world.  Thus it was that when one day they received an e-mail from a 'Viktor Voronov', supposedly the head of the 'RWO' which purported to be the 'Revolutionary Workers Organisation' of Ukraine telling them of the hardships being endured by fellow revolutionaries as they attempted to tempt enthusiastic post-Communism fellow citizens back under the 'yoke of Communism' – the American Bolsheviks were delighted.
We conducted an extensive and politically detailed correspondence with them on major political questions over several years. We had intricate exchanges with them on immediate tactical situations and the working out of political lines for leaflets and demonstrations concerning the class struggle in Ukraine.
So delighted were they, that they raided the coffee tin and invested in tickets to fly out to Kiev to meet him and hear him address a meeting 'of about a dozen people' and to meet Viktor's friend Zakhar, who purported to be a member of the International Bolshevik Tendency's (IBT) affiliated group. Later they flew to Warsaw to attend the 'Communist Organisation for the Fourth International (COFI) and met 'Igor' another of the elusive Bolsheviks.
Heady days for the lonely Trotskyists. Of course they raised funding for these oppressed workers! Oleksander Zvorsky
If only they had maintained closer relations with the Socialist Workers Party in deepest Brixton, or perhaps the 'Alliance for Workers Liberty' in even deeper Peckham and exchanged photographs of their Trotsky pen-pals they would have uncovered some interesting facts. 'Victor Voronov' was not just corresponding and pleading for funds from the American Trotskyites, but as 'Oleksander Zvorsky' (resist the temptation to sound like a Compare-the-Meerkat Ad, as you read this) he was simultaneously targeting other lonely outposts of the Maoist world.
In fact, Alexander, Ivor, Ivan, Jukuv, Kyril, Marsha, Alyosha, Ihor, Pugachov, Mikhail, Oleksity, Sergey, Vassily, Viktor, Vitality, Yakov all turned out to be just five men. Five men who helpfully met in an amateur dramatic society. Boris Pastukh, Oleg Vernik (assistant lecturer at a Kiev law school and mastermind of the fraud), Oleksander Zvorsky (born 1972), Yuri Baronov (born 1984) and Zakhar Popovich (born 1976).
They flew here, there, and everywhere, addressing conference, raising the hopes of De Leonists, Far-Left Communists, Maoists and orthodox Trotskyists. There was life out there! Between them they had 12 depots of lonely Trots sending them money to continue the struggle of the oppressed…..
There were some very red faces when the oppressed workers of Peckham and Manhattan realised that they had been financing the high life of International jet setting for a group of fraudsters.
It was the web group of the 'Leftist Trainspotters' (no, no, really! I kid you not) that finally got to grips with the problem and unwound the fraud, back in 2003, in between the 'apologies for absence' from Comrade Janet and appointing Comrade Gwynne as auditor of their depleted funds…
Have they all learned their lesson? Did you really expect rich metro socialists to learn from history?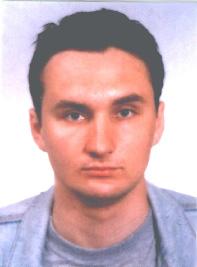 Zakhar Popovich
Last month 'Zakhar Popovych' (now spelt with a 'y') was addressing the House of Commons – Yep, its the same man who was 'Alexandr' in the Revolutsionnaya Kommunisticheskaya Organisatsiya. 'Alexander' in the 'Ukrainian Workers Group' and was expelled from the 'Committee for a Workers' International' for his involvement in the fraud. 
Apparently John McDonnell, the MP for Hayes and Hillingdon invited him there to explain to the gullible what was happening in the Ukraine…
Ho Hum


May 13, 2014 at 10:07 am

Joe Public


May 13, 2014 at 11:15 am

Anna Raccoon


May 13, 2014 at 11:52 am

Anna Raccoon


May 13, 2014 at 12:50 pm

Duncan Disorderly


May 13, 2014 at 1:33 pm

Mudplugger


May 13, 2014 at 3:38 pm

Anna Raccoon


May 13, 2014 at 3:41 pm