What a Difference a CFA Makes! Part Three.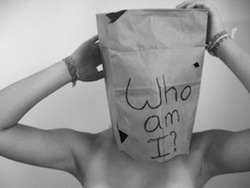 Another day, another CFA. Good Lord, another Russell, Jones and Walker client. How strange that they should all choose the same brief?
It is 1974, yet again, and yet again the claimant is 14(question mark). How hard is it to work out how old you were in 1974? Too hard for the Daily Mail, they still report Karin Ward as being 55 and aged 14 in 1974…
I shall call her Ms 'H' – although Ms 'H' didn't have all the excitement of being called up for the Levitt report on account of Ms 'H' never having told anybody that that this celebrity, SJS, had 'pulled her onto his lap' and 'forced his tongue into her mouth'. She'd never bragged to the other girls that Jimmy had kissed her, never told a soul that Jimmy had 'tried' to touch her breasts. Why? Well, it seems that she had previously witnessed him assault another girl and due to the 'reaction of the staff' when this girl had reported she had been assaulted (allegedly placed in 'isolation') she did not feel able to 'disclose'. Other than to her Social Worker, who also apparently did nothing (curiously she doesn't appear to be suing the social worker for dereliction of duty – perhaps she's no longer alive to speak up for herself, and hasn't left an estate worth suing). Even in the years after she left Duncroft, she never felt safe disclosing that Jimmy Savile kissed her, nor did she feel able to make an anonymous phone call to child line or similar. When the police traced all the classmates of Ms 'C' and asked them whether anything untoward had ever happened to them at Duncroft, still she hugged her secret to herself. In fact the only thing which appears to have provided a 'safe environment in which to disclose' was not the kindly face of Mark Williams-Thomas and his Exposure programme – for she met Alison Levitt after that – could it be the reassuring rustle of the CFA?
Next up is undoubtedly is a new entrant. Apparently unable 'to disclose' when the police traced all the classmates of Miss 'B' and Miss 'C', she has found new courage in the wake of television exposure. I shall call her Ms 'K'. Did they hire a mini-bus to get to the solicitor? – 'cos yet again, it is Russell, Jones and Walker….
SJS was exchanging 'autographs for kisses' with the girls, but when Ms 'K' went to kiss him – he turned his head 'deliberately'. Of such snubs is vengeance born. Remember how bitter Ms Ward was that Freddie Starr allegedly (we shall see!!) thought her breasts too small to bother with?
Miss 'K' was 16 at the time – just as well or there might have been another claim pending for child abuse, on account of the fact that she was pregnant. According to her, SJS 'placed his hand on her leg' and 'pursued her when she went upstairs to change. Whilst she 'was changing her top, SJS entered the bedroom, closed the door (why? A minute ago he was kissing everybody in plain sight wasn't he?) and stated he wanted a kiss and a cuddle. SJS placed an arm around her and touched her breasts. He then pushed her on to the bed, removed his penis from his trousers and asked her to touch it. She feared she was about to be raped'. As she cried and asked SJS 'to stop' (I assume she means stop exposing his penis and/or asking her to touch it) because she was pregnant 'SJS suggested her pregnancy should mean that she was willing'….
This incident allegedly took place in a group dormitory in a locked building (Duncroft) from which neither Ms 'K' nor importantly SJS could have escaped without staff involvement; and Miss 'K' never mentioned it to anyone? If you say so. Since she didn't disclose to the police in 2007, Ms Levitt never got to interview her, so we have nothing to compare her story with. We do know that Miss 'K' has reported this to the police post-2007 (in time for the Exposure programme?). Mssrs Russell, Jones and Walker, were awaiting further information, before investing any money in obtaining a Doctor's confirmation of the psychological injury caused by the alleged sighting of an erect penis in her near vicinity whilst pregnant 40 years ago.
Next up is Ms Beef Biriani. Ms 'C' – the one who wanted to thump Ms 'B' for dragging her into this police investigation, according to the Levitt report. You'll be relieved to hear that Ms Beef Biriani has finally established whether the blanket was 'over or under' – a matter which caused her much confusion when Alison Levitt interviewed her. There she was, sweet 14 (at the time – strange she told Ms Levitt that she was 15…). (Ms 'B' originally told the police that Beef Biriani was 14 at the time. Confusing isn't it?) Lord, has anybody ever checked just how old she really was in 1977?
'SJS entered the sitting room and made a beeline' towards this pregnant teenager wrapped in a blanket, sitting on a three seater settee in the TV room. Must have been a three seater TV, for there was already another girl sitting next to her and yet room for SJS? I'm glad she has finally remembered that 'SJS took hold of (her) right hand, he put it under the blanket and on to his erect penis, over his trousers, and proceeded to rub it' – because Ms 'B' who reported this matter as a witness in 2007, was quite sure of what she had seen when she contacted the police and set this hare running. Then there was no mention of a blanket – and had all this taken place under a blanket, it would call into question Ms 'B's account of what she could have 'seen'. Miss 'B's ability to see through blankets is now prayed in corroboration of Beef Biriani's account of how contact with this 'erect penis' caused a physical and psychiatric injury requiring compensation to cure 40 years later.
Ms Beef Biriani is an independent soul, and has apparently scorned the mythical 'mini-bus' to Russell, Jones and Walker, in favour of Mssrs Pannone who wish the High Court to be aware that she suffered both physical and psychiatric damage from whatever occurred under the blanket.
Last, but by no means least, we have another independent soul. What shall I call her? Miss 'First' or Ms 'Last'? I'll go for Ms 'First. Ms 'First' has engaged the services of Verisona, who are suing a number of different legal entities in respect of the 'severe personal injury, loss and damage' including 'pain and suffering at the time of each of the incidents' which includes 'past, current and future psychiatric injury'. Blimey! Whatever could have happened to poor Ms 'First'?
Well, for a start, Mr Savile first made his appearance in Ms 'First's life in 1971 when she was aged 13. This may well be why she is suing Norfolk County Council amongst other respondents because she certainly wasn't at Duncroft aged 13 in 1971! On their first meeting, 'SJS kissed her on the lips, placed his hand in her underwear and fondled her vagina. He also placed his hands underneath her top and fondled her breasts'. Allegedly. There was a second meeting, and it is not clear which allegation belongs to which of these meetings, spread as they are over 3 years. 'She attempted to push SJS off but his strength overwhelmed her'. She was asked to 'reciprocate and touch SJS penis but did not'. SJS allegedly said 'you were doing it for him and you owed him'. Who 'him' is is not explained – a witness? Then on a third occasion, when we know Ms 'First' must have been in Duncroft, and it must have been in 1974 for we have SJS appearing yet again and assaulting her in similar fashion – but then requesting that she perform fellatio on him in return for being allowed to visit him in the BBC studios and to participate in the Clunk-Click show. Since the Clunk-Click show wasn't anything to do with the BBC studios, are we to assume that she made two visits to see him in addition to the two previous ghastly encounters she alleges she had with him?
Whatever, she agreed to perform fellatio 'in order not to be left out' – not sure whether that is 'not to be left out of going to see the show' or 'not to be left out of all the other Duncroft girls' who were apparently fondling his erect penis around this time. Was it never not erect? Can't tell. Did the staff who accompanied the girls to the BBC theatre to see Clunk-Click also have to perform fellatio on Mr Savile in order to go? (The mind boggles) – fortunately they are still alive and can speak for themselves.
The curious thing about these allegations is that all are said to have occurred in 'SJS sports car when taken out by SJS with headmistress' consent'. Given that we are talking multiple offences over a 3 year period, part of which couldn't have been at Duncroft – are we talking multiple headmistresses here? Given also that the only known time when SJS was allowed to take girls out in his car 'with headmistress' consent', was during a fete, in a group of girls, an event we surely know is true for didn't little Meirion witness it as a child? Are we to assume that at least two other girls missed large parts of the fete on account of being marooned on the roadside whilst Ms 'First' delivered this fellatio, or were they in the car as well, are they in addition to Karin Ward who lays claim to ownership of a similar story? How many blow jobs are alleged in the back of this Rolls Royce – which reportedly only went round the block in order to give other girls waiting in line for the same 'treat' a chance – can anybody say whether Mr Savile suffered from profoundly premature ejaculation compounded by a remarkable 'recovery rate'. We should be told.
And what of Clunk-Click? Is Ms 'First' a witness to the 'near orgy' alleged by Karin Ward in the 'wrong' television studios, or is she Ms Ward herself perhaps, no longer wishing to mention the alleged ghastly deeds of Freddie Starr and Gary Glitter? Why would she no longer wish to mention them? (– Ah, just remembered!)
Yet again, I am clean out of energy for the day – tomorrow I shall detail the financial aspects of all those rustling CFAs that perform such miracles.



September 5, 2013 at 19:01







September 5, 2013 at 19:58







September 5, 2013 at 20:15

September 5, 2013 at 18:37




September 5, 2013 at 14:31










September 5, 2013 at 13:21







September 5, 2013 at 12:00







September 5, 2013 at 10:24










September 5, 2013 at 10:47







September 5, 2013 at 11:19







September 5, 2013 at 12:28







September 5, 2013 at
13:16


September 5, 2013 at
13:16


September 5, 2013 at 09:52







September 5, 2013 at 00:12







September 4, 2013 at 22:54







September 4, 2013 at 23:21







September 5, 2013 at 00:05










September 5, 2013 at 00:34







September 5, 2013 at
01:37


September 4, 2013 at 20:30







September 4, 2013 at 19:04







September 4, 2013 at 20:23




September 4, 2013 at 18:35




September 4, 2013 at 18:26










September 5, 2013 at 10:31







September 5, 2013 at 10:42

September 4, 2013 at 18:03










September 4, 2013 at 17:30










September 4, 2013 at 17:50




September 4, 2013 at 16:38










September 4, 2013 at 17:03







September 4, 2013 at 17:09







September 4, 2013 at 16:06







September 4, 2013 at 15:26







September 4, 2013 at 15:37






September 4, 2013 at 16:35




September 4, 2013 at 16:31




September 4, 2013 at 15:05










September 4, 2013 at 15:59







September 4, 2013 at 14:17










September 4, 2013 at 14:39




September 4, 2013 at 22:18







September 4, 2013 at 22:47










September 4, 2013 at 23:18







September 5, 2013 at
01:05


September 5, 2013 at
01:23


September 5, 2013 at
01:48





September 4, 2013 at 11:44







September 4, 2013 at 11:39










September 4, 2013 at 12:59







September 4, 2013 at 13:05







September 4, 2013 at
13:07





September 4, 2013 at 14:20







September 4, 2013 at
14:36





September 4, 2013 at
14:49





September 4, 2013 at 10:16










September 4, 2013 at 10:39




September 4, 2013 at 10:14







September 4, 2013 at 09:47







September 4, 2013 at 09:41




September 4, 2013 at 08:31