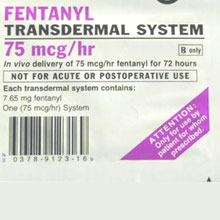 Whatever you think about the efficiency and value for money provided by the NHS, there has, recently, been an increasing realisation, among the general public, that it is not the "great British treasure" it was once purported to be. In the last few years it has lurched alarmingly from scandal to scandal – dirty hospitals, lack of nursing care, spiked reports, variable death rates, and expensive compromise agreements to silence whistleblowers.
But I would predict that what we have seen, thus far, is only the tip of an enormous iceberg because the bureaucracy has become so self-serving and the structure of the organisation is so incestuous that we can be pretty certain that uncomfortable truths have been buried wherever possible.
Unaccountable Local Health Boards have conspired with professional bodies and incompetent regulators to ensure that the many serious abuses that have been perpetrated will not easily reach the public domain.
So let me tell you a story.
Dr Smith is an eminent GP working in South Wales. He is heavily involved in his Local Health Trust and sits on many important committees.
Dr Brown, one of the other doctors in his practice, has become aware of the predilection of Dr Smith to prescribe Fentanyl patches to almost any patient complaining of pain. Fentanyl is a synthetic opiate, about 100 times more powerful than morphine, and is really intended for terminal patients and those in chronic pain – people who have already built up a tolerance to other opiates.
Unsurprisingly, the indiscriminate prescription of this drug has caused an unusually high death rate amongst Dr Smith's patients and Dr Brown raises her concerns with him. At this point, Smith tells Brown to mind her own business and continues as before.
Dr Brown then alerts her Local Health Board to the issue and an investigation is conducted in secret. As a result of this enquiry, Dr Smith is cautioned by the Health Board, asked to undertake retraining and prohibited from prescribing opiates….for a year. Of course, colleague relationships have, by now, become strained, to say the least, and Dr Smith, who is head of the practice, launches a campaign to compel Brown to leave it.
At the end of the opiate prescription ban, Dr Smith commences, once again, to routinely prescribe Fentanyl patches to his patients and many more die as a result. Moreover, Dr Brown has, by this time, noticed that there are statistical spikes in the death rate of Smith's patients prior to him going on holiday (he gets paid "ash money" for each death).
Dr Brown once again reports the matter to the Health Board which responds that her concerns have already been investigated and dealt with. (Please note that it is not in the interests of those on the Health Board to investigate and discover that Dr Brown's allegations are true – that would be a catastrophic outcome for them).
Brown then repeats her allegation to the BMA who initiate an inquiry but then conclude that they cannot investigate the details of the case or come to a judgement as the matter had already been dealt with by the Local Health Board, which has legal responsibility.
When Dr Brown finally reports what has happened to the police, they interview Smith. He tells them that the allegation is entirely malicious and has, previously, been fully investigated by the Health Board. This is confirmed by the Health Board to the police, who are satisfied and take no further action.
By this stage, Dr Brown's position in the surgery has become entirely untenable and she is forced to leave. Dr Smith continues to practice as before.
So, what do you think?
Well, I'm guessing that, if you've got this far, the main question you would like answered is whether or not the above is a true story or a work of fiction.
And the point of this blog post is to demonstrate that, unless I decide to tell you, you will never know……..
August 25, 2013 at 14:09







August 25, 2013 at 09:47




August 24, 2013 at 12:58







August 24, 2013 at 13:24







August 24, 2013 at 13:37




August 24, 2013 at 09:02




August 24, 2013 at 03:20







August 24, 2013 at 11:38




August 24, 2013 at 13:17







August 24, 2013 at 14:00




August 24, 2013 at 14:01







August 24, 2013 at 14:32







August 23, 2013 at 22:54







August 23, 2013 at 22:39







August 23, 2013 at 22:41







August 23, 2013 at 22:49




August 23, 2013 at 22:30




August 23, 2013 at 21:40










August 23, 2013 at 21:52







August 23, 2013 at 22:04










August 23, 2013 at 22:13







August 23, 2013 at
22:17


August 23, 2013 at 22:16







August 23, 2013 at
22:19





August 23, 2013 at 22:32




August 23, 2013 at 22:28










August 23, 2013 at 22:40







August 24, 2013 at 08:09







August 23, 2013 at 21:12




August 23, 2013 at 20:47







August 23, 2013 at 21:29







August 24, 2013 at 08:16










August 25, 2013 at 00:34







August 23, 2013 at 20:41










August 23, 2013 at 21:07







August 23, 2013 at 21:15







August 23, 2013 at 21:58

August 23, 2013 at 22:12







August 23, 2013 at
22:25


August 23, 2013 at 19:57







August 23, 2013 at 20:00







August 23, 2013 at 21:06







August 23, 2013 at 21:18







August 23, 2013 at 22:35







August 23, 2013 at 22:45

August 23, 2013 at 22:36







August 23, 2013 at 22:57




August 23, 2013 at 23:00

August 24, 2013 at
00:28


August 24, 2013 at 04:23










August 24, 2013 at 08:08







August 23, 2013 at 19:23




August 23, 2013 at 19:06




August 23, 2013 at 19:03










August 23, 2013 at 19:24







August 23, 2013 at 19:43







August 23, 2013 at 19:51







August 23, 2013 at 18:00




August 23, 2013 at 17:34







August 23, 2013 at 17:34







August 23, 2013 at 16:14










August 23, 2013 at 17:08







August 23, 2013 at 17:09







August 23, 2013 at 17:23







August 23, 2013 at 17:47

August 23, 2013 at 19:06







August 23, 2013 at 13:42










August 23, 2013 at 13:55







August 23, 2013 at 14:01




August 23, 2013 at 14:13







August 23, 2013 at 14:32







August 23, 2013 at 15:39




August 23, 2013 at 13:14










August 23, 2013 at 13:28







August 23, 2013 at 13:49







August 23, 2013 at 18:12







August 23, 2013 at 13:52







August 23, 2013 at 13:01










August 23, 2013 at 13:18







August 23, 2013 at 18:39







August 23, 2013 at 19:28

August 23, 2013 at 11:59










August 23, 2013 at 12:46







August 23, 2013 at 11:51







August 23, 2013 at 11:17










August 23, 2013 at 11:50







August 23, 2013 at 12:04







August 23, 2013 at 12:33







August 23, 2013 at
12:50


August 23, 2013 at
12:52





August 23, 2013 at 13:14







August 23, 2013 at
13:25





August 23, 2013 at 14:23







August 23, 2013 at 18:27







August 23, 2013 at
19:07





August 23, 2013 at 22:14







August 23, 2013 at
22:35





August 24, 2013 at 18:50







August 24, 2013 at 20:23







August 24, 2013 at 20:25







August 24, 2013 at 20:26







August 24, 2013 at 20:28







August 24, 2013 at 23:46







August 25, 2013 at 00:32




August 23, 2013 at 11:00










August 23, 2013 at 11:16







August 23, 2013 at 12:00







August 23, 2013 at 10:51










August 23, 2013 at 10:45










August 23, 2013 at 10:53




August 23, 2013 at 10:27










August 23, 2013 at 18:19







August 24, 2013 at 11:04







August 23, 2013 at 10:24







August 23, 2013 at 10:57







August 23, 2013 at 11:07




August 23, 2013 at 10:02










August 23, 2013 at 10:00










August 23, 2013 at 12:10







August 23, 2013 at 09:34