Perception, Deception, and Misconception.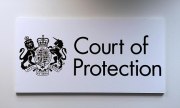 Several weeks ago, the Daily Mail ran a story concerning two women who had 'fleeced' their aunt of £200,000. The Mail gleefully listed the Rolex watches and named the designer handbags the women had bought, (all those keyword hits!) before going on to complain that they were not allowed to name the women because of the restrictions of this 'secret court' (another keyword hit!). The Mail's preoccupation appears to be the nature of the items bought, or at least those they named, and the fact that they couldn't name and shame the women concerned 'who had been ordered to pay the money back'.
I left the story alone at the time – there was no transcript available of the Court of Protection's deliberations on this matter. That has now changed, and although not available on Baili I do have an anonymised copy which I am happy to forward to anyone who wishes to see the original.
Having now had the opportunity to read through the transcript (which in fairness to the Mail, they didn't have. How much difference that would have made to the 'slant' of their story, I cannot say) I can say the full tale is more alarming than even the Mail story – if only because it neatly illustrates how little has changed since the brave new dawning of the Mental Capacity Act 2005.
The Court of Protection is still the court of protection of the rights of those who need to have access to the bank accounts of the mentally incapacitated – not the protection of those who are labelled its 'clients' and who pay for its services.
Let us call the aunt 'Maisie' – so much easier to read than 'GM'. Maisie had some £200,000 of her own money. She was a widow, her husband 'Bert' died 40 years ago. Maisie and Bert had a daughter, Barbara, who neither married nor had children. When Barbara died, intestate, her estate, some £300,000 went to Maisie. So, £500,000 in all.
Maisie is now 92, and has dementia. She has no blood relatives who take a close interest in her, but her late husband Bert had a niece and a great-niece. They do care about her and visit her at least twice a week. As Maisie slips into that twilight world twixt day and night, the nieces realise that someone has to take charge of her finances and pay the nursing home. They DON'T persuade Maisie to sign an innocuous piece of paper granting them enduring power of attorney over her affairs – had they done so the odds against their spending spree ever coming to light soar to stratospheric levels. No, the niece and the grand-niece quite correctly apply to the Court of Protection for a formal order granting the court powers of audit and investigation over Maisie's affairs, and they are appointed as her joint Deputies.
Maisie pays for this service from the Court of Protection. Maisie. No one else.
Maisie gets £200 a week in state pension and attendance allowance, not enough to pay the nursing home fees of £495 a week. She doesn't have any other income in her own right, because the nieces have invested the £500,000 in a combination of premium bonds (registered to themselves) and savings accounts (in their names). Surprised? You shouldn't be, the COP don't ask questions – you have to tell them answers. Nobody knows whether the nieces were declaring any 'wins' from the premium bonds, nor what was happening to the interest on Maisie's money – to this day they haven't asked. Therefore there is no suggestion that this was in any sense dishonesty – they were doing what they thought best under the circumstances. They certainly paid the balance of Maisie's nursing home fees every month, and they brought her clothing and took her for outings.
Now the Court of Protection rules state that:
"The deputies may jointly and severally (without obtaining any further authority from the court) dispose of money or property by way of gift to any charity to which she made or might have been expected to make gifts and on customary occasions to persons who are related to or connected with her, provided that the value of each such gift is not unreasonable having regard to all the circumstances and, in particular, the size of her estate."
Since Maisie hadn't made a will, and her entire estate was due (minus 40% inheritance tax) to go these two nieces under intestacy rules, they did what they assumed Maisie would have done had she understood the situation. They proceeded to distribute £300,000 of Maisie's money before the tax man could get his hands on it. Please note, this still leaves a 92 year old woman of failing health with sufficient funds to pay for nursing home care up to around 103 years of age.
They gave slightly more than 1/6th – £57,000 – to a selection of charities; air ambulance, local hospital, guide dogs for the blind, amongst others. Then they made gifts of £10,000 each to various 'junior' family members who would not have inherited anything, including the deceased daughter Barbara's friend and companion. That came to another £60,000.
They gave each of the junior female members of the family a £170 'Vivienne Westwood handbag' – the famous 'designer handbags' – and £500 on their birthday and another £500 at Christmas. They bought themselves new cars – a Fiesta and a Mini – hardly pushing the boat out, although they did buy themselves expensive watches – a Rolex and an Omega respectively, and grant themselves a gift of £20,000 each.
Then in October 2011 they sat down and wrote a letter to the Court of Protection and explained exactly what they had done and why.
Those of you who were surprised that the Court of Protection hadn't enquired after the health of Maisie's £500,000, never mind its whereabouts, will be gobsmacked at what happened next.
Nothing.
By chance, a Court of Protection Visitor arrived at the nursing home, and the nieces mentioned the matter to him. He suggested that they 'might' care to make a formal application for approval of these gifts. So they did.
Fast forward to May 2012 – six months later – and the matter is raising its sleepy head in the Public Guardian's Office. A Sonya Hanson raised a 'position statement', which is basically a bullet point resume of what was in the nieces' letter of application. She didn't fill in the tiresome section 49 report which would give them powers under the MCA 2005 to actually investigate the matter.
Thus it wasn't until the end of August 2012 until anyone got around to filling in a section 49 and actually asking pertinent questions like 'how much money has Maisie got' and 'where is it' and 'how much have you given away'? Stuff like that. They did send out another Visitor, who reported back that the home were very annoyed because they regularly bought in a selection of clothes for sale, from which the ladies were allowed to make their choice, and Maisie never had any money to join in this 'bring and buy' – instead she had 'sequinned and difficult to launder' clothes that her nieces brought in for her. Note: the complaint was not that she was not provided with clothing – and clothing of her choice – but that she wasn't able to buy her clothes from the nursing home and thus wear clothing of the nursing homes' choice.
You know what it is like in the civil service; staff shortages, holiday, pressure of work, demonstrations to attend, union meetings…it was not until April 2013, a full 18 months after the nieces had themselves reported their actions to the Court of Protection, that anyone got around to making a decision on the matter.
That decision, 18 months later, I do not argue with. It turns out that there is a limit set on gifts of this nature, buried in the small print of HM Customs and Excise' advice on the matter. £3,000 per annum plus £250 per person up to a maximum of six people. This would have allowed the nieces to dispose of some £4,500 a year. However, this does not appear in the advice given to deputies which is as shown in the highlighted paragraph above. It was ruled that the nieces should repay £204,459.74.
What concerns me is not that two beneficiaries took money from their aunt that they should not have received until after her death, and then minus inheritance tax – what really concerns me is that the Court of Protection, the organisation that many believe to be in the business of protecting elderly people like Maisie, had no idea, because they had no interest in posing the questions, that Maisie did have £500,000. Nor did this organisation have any idea that near £300,000 of it had been distributed ahead of time. Nor did they get their act together when the alleged perpetrators of this 'crime' actually reported themselves to the organisation, so innocent were they that they had done anything wrong. Nor will they be attempting to reclaim the money directly from the nieces (I don't believe the market in second-hand Vivienne Westwood handbags is particularly strong at the moment).
They will be calling in the £275,000 insurance bond which they insisted Maisie purchase at a cost of £550 when her nieces were first appointed deputies. I have no idea which company issued this bond – but for sure it is their other customers who will be footing the bill for the 'protection' provided by the Court of Protection and ensuring that the tax man gets his full quota of inheritance tax, since Maisie's estate will once again be above the £325,000 level.
The Court has also ordered that a statutory will be made out. From experience this will cost in the region of £8,000, again to be paid by Maisie. It can of course, only reflect her two remaining relatives by marriage. Her two nieces!
It really isn't as simple as 'grasping nieces fleeced elderly aunt' is it?
July 10, 2013 at 08:33










July 9, 2013 at 16:34









July 9, 2013 at 15:35







July 9, 2013 at 14:13




July 9, 2013 at 13:48










July 9, 2013 at 13:34




July 9, 2013 at 13:17







July 9, 2013 at 12:51