Jimmy Fried my Hamster and other tales from International Women's Day.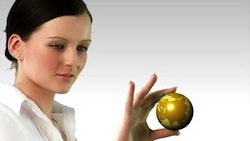 International Women's Day is with us again, our annual chance to shriek how unfair life is…we do soldier manfully womanfully on the other 364 days of the year with narry a word of complaint. Today is our day, so let rip ladies.
Anything the men can do we can do better – they have International Men's Day (November 19th each year for those who were unaware such a thing existed, let alone gets celebrated). International Men's Day is all about teaching men the importance of gender equality, and improvements towards gender relations in all societies, so you might imagine that International Women's Day would be pretty much the same. Simpleton! Nay, International Women's Day is all about the Gender Agenda and Ending Violence against Women.
Today we celebrate the fact that men are beasts and we look for ways to contain them and their beastly ways, though sometimes we have to chuck a fellow feminist on the fire in order to get them. Such is the Pryce of justice for Beastleigh-ism. Nice of Mr Justice Sweeney not to sentence Our Vicky today of all days.
The Times kicks off with the tale of the budding politician (what else would he have done with a politics and international relations degree?) thankfully nipped in the bud before he could come to maturity as a fully fledged beast with sadistic tendencies and a safe seat in Hampstead, who was so successfully in training as an Eric Joyce replacement – getting hammered on cheap booze – that the Police were called, sadly too late to save the darling fluffy little hamster with big eyes that he was preparing for his supper. Yes, I do know that all over Peru, our Sisters-in-Solidarity are gaily roasting hamsters for Miguel's supper, but this was a white middle class male and he would obviously have moved onto roasting beavers and other furry euphemisms if he hadn't been stopped. 120 hours of community service, barred from keeping animals for eight years, and £1,000 quid out of his student loan; that'll larn him to try and cook his own supper and put one of the sisters out of a job.
Talking of jobs, leading employment agency Acorn is encouraging we ladies to celebrate International Women's Day by looking for work in the coke and iron heavy industry. You know, stoking those heavy furnaces and all that – there's equality for you – but before you don your best boiler suit and clump down there as fast as your Doc Marten's will let you, I must tell you that the firm they are pushing, Harsco Industries at Port Talbot is a true believer in equality. A check on their web site reveals that they don't have any jobs in Port Talbot for men or women….
Sad news from the African bush though, 'Mai Desire' had successfully taught her man to let her make love to him, (I'm impressed!), wear a condom, (I'm even more impressed) but that was a far as safe sex went; she lay him down in a lion sanctuary, and went the outraged lion came to investigate, her man ran off and left her to get eaten by the lion. Not good ladies, safe sex extends to picking the location as well as the condom. 24 year old Diana Hanson had a similarly unfortunate encounter with a lion in California. Look, I know they're fluffy and they've got big eyes, and two quid a week will save them from extinction, but shall we leave the men to deal with them? This is not good – they are not the same as hamsters.
Since we are on the subject of saving animals from extinction – how's the campaign to save the pubic lice going? I don't see any adverts on afternoon TV to give £2 a week to save them? Eyes not big enough, not fluffy enough? It's all our fault you know, in these days of rampant paedophilia we are so keen to look like pubescent girls that we have taken to having hot wax poured on our genitals (well, we haven't all, there are still some renegades left….Too much information folks?) and when the wax is ripped off leaving us baby smooth, bang (or shriek) goes the natural habitat of Pediculosis pubis and we are left with just ridiculousis pubes….
Now we have descended to a conversation on genitals, I'm really impressed with the campaign to train those beastly men to use the toilet properly. Apparently they are now so terrified of missing a call from us demanding that they get a move on making dinner that the darling little house husbands have taken to using the toilet sitting down, so that they can check to see if there are any urgent text messages from us on their mobile. Cool ladies, nice one!
Some men are becoming quite respectable – look at 41 year old Stanley Colorite. Great clothes, great hobby, the sort of man a girl could afford to have around the house – and there really is no need to have the other sort around the house, you can leave them safely incarcerated and arrange to have the only useful thing about them shipped to your home in pre-packed turkey baster courtesy of the tax payer these days. (Can anybody find me the early Julie Birchill article where she successfully solved all the country's debt problems by jailing all men between the ages of 15 and 35 – I'd give anything to read it again).
All in all, a most successful year ladies, thanks to dear Harriet and Lynne Featherstone, the world is slowly being remade to our desire; God surely had a sense of humour when she made man, but the joke is wearing thin. It's our world.
Ms Raccoon will be spending the rest of this glorious day dislodging her tongue from her cheek. Turn that into a joke at your peril.
March 9, 2013 at 11:04




March 9, 2013 at 00:12







March 9, 2013 at 11:13




March 8, 2013 at 23:49




March 8, 2013 at 21:19







March 8, 2013 at 20:46







March 8, 2013 at 19:04







March 8, 2013 at 12:54







March 8, 2013 at 12:19










March 8, 2013 at 22:36







March 8, 2013 at 22:56