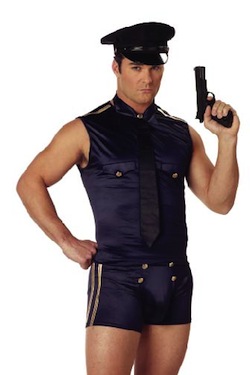 I just caught a clip of Cameron last night, whining that food retailers should have been out and about on the airwaves reassuring punters that they do know their Ass from their El Cow, and they will be more careful in future. Actually my first thought was 'Why hadn't the Prime Minister been out and about, addressing the British public on this very subject' – when was the last time you can remember that he deigned to address the public? Dutch academics, groups of City Bankers, yes, but the voters? We catch a glimpse of him on PMQs if we are minded to…
I want to know whether he ever rode the horse in my Findus lassagne, and I think we have a right to know.
My second thought was – 'Retailers in the front line, they must take the responsibility for correct labeling of their products' – that is just creating work for the lawyers, for there is no way a retailer can identify the meat in a frozen lassagne – he can only sue the man who sold it to him. And what of the smaller retailer – they are not all conglomerates. What of the Pub landlord who has diversified into 'gastro-pub'? He might be capable of telling his Horse Meat steak from his Prime Sirloin – but can he tell his Kangeroo from his Ostriche? His Crocodile from his Zebra? 250 pubs across the midlands are now taking delivery of such delicacies and they are legally responsible, on pain of a fine, to ensure that the frozen package they've just placed in the marie-bain is what it says on the label.
Pub landlords have already been appointed faux policemen, highly accountable policemen, backed up by stringent fines, in a variety of ways.
The smoking ban, obviously. £7,500.
That their No Smoking signs measure up to the official requirement. £300.
That there is a 'Personal Licence Holder' on the premises at all times – even during family emergencies. £4,000.
That he doesn't allow the beer pump to be pulled before the allotted hour. £250.
Doesn't let his customers sing too loudly. £3,600.
Doesn't sell cigarettes with the health warning in a foreign language (!!!) £3,300.
Doesn't run a second business – 'Keepithard' flogging fake Viagra from the same premises…..£10,000.
Doesn't build a 'smoking room' to comply with smoking regulations but without planning permission. £250.
Doesn't let his customers watch the football without a license. £5,000.
Doesn't sell cheap whisky as named brands. £200.
Can tell the difference between a 16 year old and an 18 year old customer on sight….
Only name the correct brand when advertising Olympic coverage during the games. £20,000.
Forgetting to put a note in the fridge saying when the Tiramisu was opened….£6,000.
Not checking that the man who came to take your rubbish away held the correct licence to do so. £200.
Gives correct pension advice to his employees. (Good grief!) £1,500.
Now our Pub landlord has to be able to tell his striped horse from his work horse after its been skinned?
Why don't we go the whole hog? (Genetically different from Pig!) Call our local landlord the neighbourhood policeman, give him a decent pension, the one the real policemen are so scornful of. Turn the police force into a purely investigative body, (or collators of allegations if you please) and allow the Pub landlord to take his proper place in society as fully accountable (all those fines!) social referee, food inspector, receptor of local knowledge, open at specific times, guaranteed to know the time, neighbourhood policeman?
There's an idea for you. Anyone want to expand on it?
February 18, 2013 at 11:34




February 16, 2013 at 23:12







February 17, 2013 at 09:00




February 17, 2013 at
09:12


February 16, 2013 at 22:02










February 16, 2013 at 23:08










February 17, 2013 at 12:42







February 16, 2013 at 20:13







February 16, 2013 at 20:29







February 16, 2013 at 20:44







February 16, 2013 at 21:09










February 16, 2013 at 21:17




February 16, 2013 at
23:07





February 16, 2013 at 23:17




February 16, 2013 at
23:21





February 16, 2013 at 23:39




February 16, 2013 at
23:49





February 17, 2013 at 01:24







February 16, 2013 at 18:36




February 16, 2013 at 17:19







February 16, 2013 at 17:45




February 16, 2013 at 21:57




February 16, 2013 at 17:08







February 16, 2013 at 14:07







February 16, 2013 at 13:48







February 16, 2013 at 13:44







February 16, 2013 at 15:36







February 16, 2013 at
21:31


February 16, 2013 at 19:18

February 16, 2013 at 10:24







February 16, 2013 at 09:47