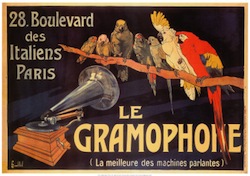 David Leigh has had a brainstorm. A remarkably altruistic brainstorm, it has to be said, since it is intended to save the future of the 'quality newspapers' and Leigh works for, er, The Guardian.
Leigh is an 'investigative journalist'. I think that means that when he listens in to other people phones conversations, it's called ethical hacking 'in the public interest'. Anyway, he has been turning his mind to the problem of how to get people to pay him for this ethical hacking and other activities that might be termed 'peeping Tom' in different circumstances. He's obviously worried that one day the Guardian might keep all their money in the Cayman Islands and not remit any back to the UK for him, or maybe the bottom will fall out of the classified advertising for Somalian outreach worker's market.
He seems to be labouring under the illusions that journalists like him 'make' something called news. It's entirely possible that they might 'make it up' on occasions, but 'make', as in produce? No!
People make news. People falling out of the sky from the wheel compartment of planes flying over South London, people shagging horses in moonlit Yorkshire fields, people getting killed on our behalf in Afghanistan or Manchester, people giving birth to babies with three heads because they once shared a car with a man who had only given up smoking five years ago, people doing all sorts of crazy things, but people. The general public.
Journalists merely report it, or some of it, whatever fits with this week's keywords. They do so because someone thought to tell them about it in their ivory Canary Wharf towers. Someone e-mailed them, phoned them, tipped them the wink. They are mass broadcasters of gossip. Sure, once they have the wind under their wings, they do some more research, they know their way round Companies House and the BT phone disc that can be reverse searched, but they don't, absolutely not, make the news.
All the bleating that has gone on over the past few years reflects the fact that they used to have a near monopoly on repeating the news. The arrival of the Internet has meant that the public have a cheap and easy means of broadcasting the news to each other without the intermediary.
Now let us take a look at David Leigh's brainwave. He wants to tax the Internet. He wants each one of us to pay an extra £2 a month on our broadband bill in order to give him the money to keep the Dead Tree Press alive… apparently we are getting the benefit of his repeating of the news for free. There is many a blogger who would say that actually it is the Dead Tree Press who is getting the benefit of citizen journalists reporting of the news for free but that is another issue.
Taxing the Internet in order to keep the print version of broadcasters going is on a par with wind-up gramophone manufacturers demanding that electricity be taxed on the grounds people are getting their music for 'free' from iPods and now wind-up gramophone manufactures are going out of business.
The news wasn't 'theirs' in the first place – it was ours, we made it, we gave our lives for it in some cases.
It has to be a wind-up!
October 1, 2012 at 10:27




September 26, 2012 at 10:17







September 26, 2012 at 10:57










September 26, 2012 at 12:01




September 26, 2012 at 07:18







September 25, 2012 at 17:10




September 25, 2012 at 17:06







September 26, 2012 at 11:59




September 25, 2012 at 16:37







September 25, 2012 at 16:35







September 25, 2012 at 16:30




September 25, 2012 at 15:11




September 25, 2012 at 14:55







September 25, 2012 at 13:59







September 25, 2012 at 13:54