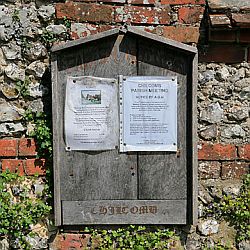 Would you care to vote on some changes to the site?
I had been wondering how convenient it was for you all to have the 'recent comments' and 'recent posts' section at the bottom of the page?
I personally am so long in the tooth that I have an aversion to blogs cluttered with side bars and 'how important am I' badges and flashing lights and Twitter feeds; it takes me twice as long to focus my eyes on the actual blog post and read it. (Quite apart form being a one eyed old bat these days…) However, I realised that I was imposing my own personal viewing desires on all of you – and I am the one person not condemned to read the comments in that manner – backstage, I get them all in one tidy column! (Magically enlarged so that I can savour the full flavour of the insults…)
I would love to have a rolling blogroll as those on Blogger do, showing the latest posts – but having tried and discarded every RSS version supposedly available for this platform, I have given up. There doesn't seem much point in just having a static version of 'Blogs I read'. I much prefer to give good writers the ability to write the occasional blog post on here by way of promoting them.
So this is just a matter of restoring one side bar (no, I dont know how to do it yet, but I shall figure it if necessary) and putting 'recent comments' and 'recent posts' in it.
September 24, 2012 at 21:36










September 24, 2012 at 14:08







September 24, 2012 at 14:07




September 24, 2012 at 12:52







September 24, 2012 at 12:20




September 24, 2012 at 08:49







September 24, 2012 at 08:22




September 24, 2012 at 08:00




September 24, 2012 at 07:14







September 24, 2012 at 04:30










September 24, 2012 at 08:52




September 23, 2012 at 23:02




September 23, 2012 at 22:06




September 23, 2012 at 21:48




September 23, 2012 at 20:37







September 23, 2012 at 20:17




September 23, 2012 at 19:40




September 23, 2012 at 19:17




September 23, 2012 at 18:51












September 23, 2012 at 21:14




September 24, 2012 at 11:29




September 24, 2012 at 19:27




September 23, 2012 at 18:19