Vera Baird – Beyond Parody.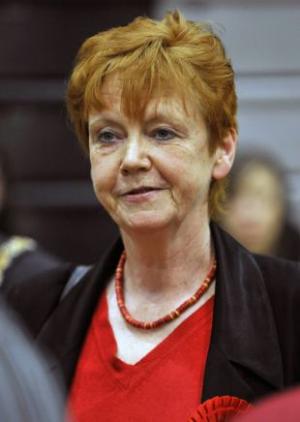 Vera Baird is calling for Sir Norman Bettison to quit his job over claims that he tried to discredit a senior judge by attempting to prosecute him.
It is alleged Sir Norman Bettison, chief constable of West Yorkshire, was one of several senior staff looking to charge Lord Justice Taylor with perverting the course of justice.
The attempt came after an un-named police driver is said to have heard him say to a senior officer "I suppose you realise that to give this inquiry any credibility we have to apportion the majority of the blame to the police?"
The late Lord Chief Justice Peter Taylor oversaw the first inquiry into the Hillsborough tragedy.
But while he was setting out the initial police failings, senior officers were trying to have prosecutions brought against him for a comment about who was to blame.
Papers released by the Hillsborough Independent Panel show South Yorkshire Police tried to prosecute him.
Yes, that Vera Baird the only Solicitor-General to ever have disgraced the post by being forced to apologise to a senior judge – for attempting to discredit him.