Feminism and the Joy of Sex.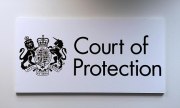 I have been reading the case of 'DD' as she is known, yet another excellent example of the thinking applied to decisions made by the Court of Protection.
There are several comments in the judgment that create unease in my mind, since they are based on assumptions. I acknowledge that those who live in the UK must and should abide by the UK law, and a judge is the last person to pass obvious (note: I did say obvious!) comment on whether UK law is right or not.
The case itself is yet another in a string of cases, here and here, as to whom, effectively, may have sex – or not. That a court should be making such as decision, regardless of whether it is in respect of a man or a woman (the two cases linked to are of a gay man and a woman respectively) is a result of the Feminist movement.
We used to believe that sex was a basic and enjoyable animal instinct. As a direct result of the 'women's rights' movement, that has become insufficient reason to be allowed to have sex. Now you must give 'informed' consent, and 'informed' consent requires that you are fully cognisant of both the health implications and the possible consequences.
Surely that is a good thing, you cry? It is wrong that women can be raped when they are drunk, or too stupid to appreciate that they might get pregnant. Surely those with learning difficulties must be protected from predators? Weeeell, yes, if they are predators, but what if they are not? What if they are genuinely caring partners? The law has effectively said that if you cannot tell the difference you are to be denied a sex life. So because some predators prey on some people with what is euphemistically known as 'learning difficulties' these days, then any person with 'learning difficulties' who comes to the attention of the court, will be denied a sex life.
As for not 'appreciating the consequences' of sex – show me a council estate in South Wales, and I will show you several hundred women who failed to appreciate the consequences. Are they all to be denied the right to have sex (not a bad idea as it happens, would save a lot of money, but offends my libertarian sensibilities!) Stick a pin in any Weatherspoon's on a Saturday night and you will pierce a rich cache of people failing to appreciate the consequences, nay, not giving a damn about the consequences. Why should not appreciating the consequences be such a benchmark where the learning disabled are concerned? Surely the benchmark should be where it is for the rest of us – do you enjoy sex or not? If there is evidence that sex has not been enjoyable, then the disabled should – and do – have the same right as the rest of us, to complain bitterly and involve the police if there is evidence of rape.
The Left will point to cases where the individual concerned is not capable of complaining, and should be pro-actively protected; that is true, I am merely pointing out that in trying to make a legal judgment to protect one or two cases, or even a hundred cases, we have ended up with judgments which effectively bar anyone within that potential category who comes before the courts from having sex. Hard cases never make good law is not just a trite saying.
Since we have already seen that lots of people fail to appreciate the consequences of sexual activity, what we are actually saying is that if you also cannot calculate that going to bed with 'x' will result in you being swept off to the South of France on his yacht, whereas choosing 'y' will only get you a VIP pass to some Godforsaken nightclub, then you are too stupid to be allowed sex at all.
The case that I was reading, that of 'DD', is, in a plain English nutshell, that of a young Bangladeshi girl with learning disabilities, who was having sex within marriage. She hadn't complained to anyone; she still lived in her parents house, along with her husband; it was an arranged marriage, part of that culture which we make such efforts to uphold. Her parents didn't speak English, neither did she, nor her husband. Although they lived in England, they lived in a Bangladeshi 'bubble' – as do most English ex-pats live in an English bubble when they move abroad.
The first thing which made me raise my eyebrows, was the words of Mrs Justice Parker:
It is unfortunate that the social services department of XCC had not been previously alerted to the fact that a woman with severe learning difficulties had been married abroad, and that she had needs with which she and her family required assistance.
"With which she and her family required assistance". Now there is a fine phrase – for the whole reason, the entire reason, that Social Services didn't know of her existence, was that her family had no idea that they required assistance! They had shouldered the burden, although they didn't see it as a burden, of having a disabled child, themselves. This is seen as 'unfortunate'. That is a massive assumption – that if you have 'needs' you require assistance.
'DD's parents had brought her up without the assistance of the State. They had asked for none and received nothing. There was no suggestion whatsoever that she had endured any the less enjoyable life for not having an army of Social Workers in attendance, nor Disability Living Allowances, Carer's allowances and all the rest of the paraphernalia. As she came of age, they had consulted the family GP on the subject of birth control and some other health issues – he had found no reason to report this family to the authorities.
In 2003, DD's parents had started to consider her future, what would happen to her when her parents were no longer alive to help care for and protect her? The answer to them, within their Islamic culture, was that she should, like every other Muslim girl, have a husband to care for and protect her. When your Father and your Brothers are no longer around, it is your Husband who takes care of you. Our Western culture says that it is the State which has responsibility for you. There is an unspoken assumption that this is the better system.
We could argue that our western system is better because we can point to cases where husband's have beaten wives up, or brothers have molested sisters, and say that the State is more trustworthy and impartial – but then again, we can point to cases where the State has totally failed in its task of protecting.
They found DD a husband, someone within their community who wanted to come to Britain. Someone who was prepared to live under their roof and help care for DD as the price of admission to Britain. You may rail against such a system; I cannot see that it has any more or less moral worth than leaving your daughters to select their future husbands under the strobe lighting of the local nightclub. You can point to forced marriages against the girl's will, indeed it does happen, it doesn't negate the entire system in my eyes, any more than the occasional disasters that befall a marriage that commenced under the influence of drugs at an Ibiza rave.
So it came to pass that DD was in hospital for an unspecified complaint. There was no suspicion that anyone had harmed her. Justice Parker found that DD's husband 'had been physically very rough and abusive to DD on two occasions, smacking her head, shaking her, and yanking her eyelid, even though I accepted that he acted in this way in a misguided attempt to assist medical staff. I accepted also that AA told hospital staff that this kind of behaviour was the usual practice at home to make sure that DD did as she was told.'
Sounds very shocking doesn't it? 'It' being totally unknown within Western culture for this sort of behaviour to ever occur…especially within the hallowed walls of 'State care'. So there is DD's husband, attempting to get DD to cooperate with the nursing staff, they have been married now for six years, and he 'slaps her'. Terrible. Shouldn't happen, but did it really warrant what occurred next?
The fact of DD's marriage eventually came to the attention of the learning disabilities team, which had only recently been created, of the local authority where DD lives (XCC), and very significant concerns arose as to DD's welfare as a result of which the Police obtained a Forced Marriage Protection order, which order continued pending an application by XCC to the Court of Protection. Within those proceedings the Official Solicitor was appointed as litigation friend for DD. Dr Milne, consultant psychiatrist in learning disabilities, was instructed to assess DD's capacity to marry and have a sexual relationship, and her capacity generally.
As a result of that activity, DD, who remember, wouldn't pass the test established in the case of AB, as to the consequences and health risks involved in sex, was thus ruled not able to give informed consent to sex, albeit that she had been married for 6 years. It was further ruled that therefore the marriage was invalid. She will never be able to have sex again.
Her husband, or should I now say ex-husband, has been banned from going anywhere near her. Her parents are devastated, for they now have a daughter who has had illegal sexual relationships – an absolute no-no within the Bengali community. The tax payer now has an individual to support for life, both financially and socially. Her husband has been rendered an illegal immigrant.
I don't argue with the ruling – I understand the law and how it is applied. It is the law. I understand also that the mores of the Bengali community cannot take precedence with the UK.
I simply don't understand how we ever came to the point that a Judge is required to, or able to, decide that a girl who has to all intents and purposes – for no evidence was put forward – been happily married for six years, no burden on the state, well cared for by her parents, is told that she may never have sex again. In her judgement, Justice Parker quoted from the case of KC.
'[45]…a profound difference in culture and thinking between domestic English notions of welfare and those embraced by Islam. This is a clash which this court cannot sidestep or ignore. To the Bangladeshi mind…the marriage of IC is perceived as a means of protecting him, and of ensuring that he is properly cared for within the family when his parents are no longer in a position to do so.
[46] To the mind of the English lawyer, by contrast, such a marriage is perceived as exploitative and indeed abusive. Under English law, a person in the position of IC is precluded from marriage for the simple reason that he lacks capacity to marry. No English Registrar of marriages could or would have contemplated celebrating a marriage between IC and NK, for the simple reason (amongst others) that no such Registrar could have issued a certificate of satisfaction that there was no impediment to the marriage. Furthermore, as IC is incapable of giving his consent to any form of sexual activity, NK would commit a criminal offence in English law by attempting to have sexual intercourse, or indeed having any form of sexual contact with him."
What really bothers me is that DD has been denied a basic human need, that of having sexual intercourse, on the basis of legal rules rather than her own wishes. The decision follows previous rulings that 'understanding the consequences of sex' are the criteria by which we judge informed consent – yet the country is full to the brim of people demonstrating that they don't understand the consequences or health risks.
You could say that DD's predicament is a direct result of women demanding the right to dress as they please and drink themselves into oblivion and still cry rape. I find the end result exceedingly sad. What say you?
August 13, 2012 at 13:05







August 4, 2012 at 22:47




August 4, 2012 at 08:56







August 2, 2012 at 11:46




August 2, 2012 at 10:48







August 2, 2012 at 07:52









August 1, 2012 at 23:28




August 1, 2012 at 23:08







August 1, 2012 at 20:05







August 1, 2012 at 23:16







August 1, 2012 at 19:36







August 1, 2012 at 18:46




August 1, 2012 at 18:25




August 1, 2012 at 17:38







August 2, 2012 at 02:48




August 1, 2012 at 17:36




August 1, 2012 at 16:04