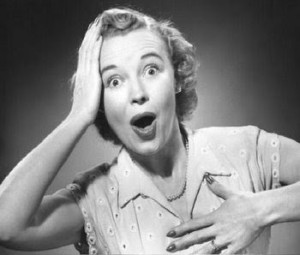 It was last year when our landlady scandalised (possibly) some of our readership with a blog post that began with the immortal opening lines…
"There was a lengthy period of time, during which, thanks to the inimitable Thaddeus J Wilson, Ms Raccoon was the top search result for 'Reverse Dutch Steamboat'. I have long since forgiven him.
Many and varied were the commentators who arrived from around the world, keen to learn more of this mythical sexual practice whereby, ahem*, another person laid claim to your sh*t before it left your corporeal property, so to speak. Let's not go any further….!"
https://www.annaraccoon.com/politics/reverse-dutch-steamboat/
Now, I have admit that Madame La Raccoon, being of broad mind and sharp wit, rather enjoyed this unwanted notoriety, and casually hinted that there is nothing wrong with a bit of ambiguity, it being good fun and good for the "ratings". This has set me to thinking what inappropriately or ambiguously named blogs and posts there are, or might be, but which might disappoint those in search of "stronger stuff". Here are a few suggestions, some real, some imaginary.
Who gets the wet patch?
A campaigning blog written by "Avian Flo", complaining about the over population of the south east England and its demand for water, with the adverse affects on natural wetlands and bird life. (Although Google it and you may get directed to a charming conversation at the Cosmopolitan magazine website…)
Sloppy seconds!
Scottish schoolchild's Una McTweet's daily blog dealing with the inadequacies of both the quantity and qualities of school food, especially porridge. Recently in the headlines when McTweet (aged 7) was summarily sentenced to three years hard labour in chains by North West Lothian's Provision of Public, Democratic and Diversity Services Committee for "bringing Socialism into disrepute". Also an inelegantly named rock band, apparently.
Welcome to the Dogging Community
News and views on Crufts and other dog shows by a grammatically challenged cynophilist known only as "The Mutt's Nuts". Sponsored by the Korean Embassy.
Free Willy!
Slightly out of date film review by one "James Whale".
Meet Swingers In Your Area Tonight
Social and dating site for golfers. Login, post a picture of your 9 iron and Pringle sweaters in the box provided, and off you go.
Ass bandits
Spanish policeman "Comisario Gadget" blogs about his investigation of donkey riding smugglers in Andalucía and the effects of out of date paella.
Sex on the beach
Elegant cocktail recipes.
http://www.in-the-spirit.co.uk/cocktails/view_cocktail.php?id=232
Gang, Bang!
An insight into the world of "Scuttlers", Victorian street gangs who made Mods and Rockers look like Jehovah's Witnesses. On this very site, and from your author!
https://www.annaraccoon.com/politics/gang-bang/
And finally, last but not least, it had to happen, it just had to…
Muff Diving!
Oh yes! The official site of the "scuba diving school" in the "picturesque village" of Muff, Donegal. And yes, it really does exist:
Right, over to you Raccoonistas. More suggestions, real or imagined please?
Gildas the Monk
July 30, 2012 at 06:59




July 27, 2012 at 19:16




July 27, 2012 at 15:53







July 26, 2012 at 16:01







July 26, 2012 at 10:29




July 26, 2012 at 09:54







July 26, 2012 at 09:47




July 26, 2012 at 08:59




July 26, 2012 at 01:27




July 25, 2012 at 21:19







July 26, 2012 at 09:58




July 25, 2012 at 21:16