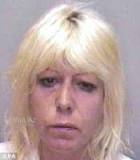 I have been waiting in vain for several days for the Guardian's coverage of the latest 'Domestic Violence' outrage. I know how passionately they feel about the subject. 65 articles in the last 30 days alone – twice a day, every day. You would think that they would be shouting from the roof tops about one particular case which has resulted in the perpetrator being found guilty of Murder. What could it be about this young woman that the Guardian doesn't feel is worthy of coverage? Is she a Tory supporter perhaps, an ex-News of the World hack, a banker's wife? Surely it couldn't be the fact that she was acknowledged as 'a bit of a slag' – isn't it every woman's right to behave as licentiously as she wishes, to dress as she pleases, without drawing adverse comment, and certainly without being sent to the media equivalent of Coventry – no mention in the Guardian? What is it about her that makes her very name persona non grata in the hallowed columns of the Guardians extensive coverage of Domestic Violence? Narry even a hand wringing mention from Vera Baird? It is not as though the Guardian have a moratorium on Domestic Violence this week, why on Monday we had the heart-string tugging 'Women like my aunt should not be dying at the hands of violent partners' – it's just that 'Men like Clifford Collinge should not be dying at the hands of violent partners' doesn't fit the feminist narrative beloved of the Guardian.
So they just ignore it.
It's no use Clifford Collinge's daughter making a heartfelt victim support statement to the court:
Among his many injuries, wealthy Mr Collinge suffered a head injury, fractured ribs and a collapsed lung.
In her statement to the court, Cristal, who was called "little princess" by her father, paid tribute to Mr Collinge, who she said was a talented musician and inspired her to play the guitar.
She added: "It's been nine months now and I'm starting to realise I might not ever get over losing my dad.
"He really was my whole world."
"In one night I lost my father, my mother, my home, my pets and all my belongings.
"How do you tell someone how it feels to lose your whole world in one go?"
Other media papers can get away with referring to Charlotte as Charlotte the Harlot; she can be the butt of sexist jokes:
"She behaved very sexually towards everyone.
"Someone said if you buy her half a lager she'll do anything, so I bought her two, to laughter from the group we were with."
Charlotte may be the latest poster girl for Feminine Equality, but she will not grace the pages of the Guardian.
The Guardian will ignore her.
For it is Charlotte who has just been found guilty of Domestic Violence, Murder, resulting in Clifford Collinge's death.
Can anybody come up with a figure for me regarding the number of male victims of domestic violence?
* A special mention for Coronation Street, who are currently, and bravely, running a story line regarding battered husbands. You would think the Guardian would be thrilled to give them a mention for bringing domestic violence into the 'Soap' arena. Not a word!
July 27, 2012 at 20:32







July 26, 2012 at 12:59




July 25, 2012 at 16:48







July 25, 2012 at 16:49




July 25, 2012 at 15:02




July 25, 2012 at 13:10







July 25, 2012 at 13:17




July 25, 2012 at 13:02




July 25, 2012 at 11:29







July 25, 2012 at 09:01







July 25, 2012 at 10:48