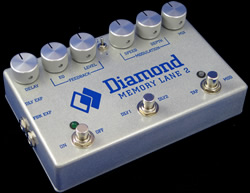 Shine on, you not so crazy Diamond!
It was billed as either the day when Bob Diamond spilled the beans and came out with all guns blazing, taking down former colleagues, officials from the Bank of England and sundry politicians with him as he appeared before the Treasury Select Committee, or the Committee would tear "the truth" out of him in the full glare of publicity. It did not happen; and it was never going to happen.
What would I do to prepare if I was a multi millionaire many times over about to face a barrage of publicity seeking MP's in the full glare of the cameras? I would hire a formidable coterie of researchers and spin doctors to remind me of all the facts, to advise me on what line to take and how to appear (humble and kind). I would get them to tell me everything about what the annoying MP's would be likely to know about and ask about in advance, and how they would go about doing it. In addition, I would hire myself some extremely able solicitors and barristers to advise me procedure and help me anticipate questions and how to best deal with them. I would get them to ask me questions too, so I could practice what I was going to say and not make any silly mistakes. In short I would be well rehearsed.
I imagine I might be told to learn all the MP's first names and address them by them. I expect I would finally be taught by my team to remember that well known aphorism attributed to the late George Burns: if you can fake sincerity, you got it made.
I have no way of knowing if Mr. Diamond undertook any of this process, but in all honesty I would be utterly astonished if he did not. In fact, I would think him a fool, which he patently is not.
And what of the performance of Select Committee as inquisitors?
Let me explain my qualifications to render an opinion on the matter. Although much engaged by matters spiritual and of the blog these days (the two happily coinciding sometimes) I have a day time job. I am a trial lawyer, and with a background not completely dissimilar to leading counsel at the Leveson Inquiry, Robert Jay QC (though I am in no way eminent like him).
In my opinion, and indeed in the opinion of every sensible and experienced lawyer I know, the Committee gave an absolute master class of how not to conduct cross examination. What we got was a whole load of individuals acting in a piece meal fashion, all wanting to have their moment of glory and ask the question that they thought was important. Against a well prepared, smooth operator that is doomed to failure.
The conduct of cross examination of a smart witness on even the simplest matter is best understood by the metaphor of preparing for a Napoleonic battle.
Whilst there are stratagems and feints before hand, the basic technique is simple. You have to slowly martial all your forces and ammunition (in the form of points to be made and information, the "harder" the better) in a logical way, sorting out which units go where, and slowly lumbering them into a battle order that will be effective. You must have a clear goal – which may in an appropriate case be the utter annihilation of the enemy – and a clear strategy of how to get there. And in all but the most extraordinary case one begins in a seemingly dull but essential manner, which is by blocking off the enemy's room for escape before the final barrage of nastier stuff is unleashed, and then, assuming you have the relevant forces and ammunition in the form of hard, incontrovertible information, the final sweeping assault is made.
If you watch the hugely able Mr. Jay carefully as he appears before Leveson, you see this broadly in action. The process is slow, laborious and extremely deliberate. The witnesses are taken to key parts of their evidence and they are not so much asked questions about it as to have it highlighted for them, and for the judge and whoever else is listening. It is all very consensual and cordial and understated. And it blocks off the escape routes, allowing the potential for the one of the most devastating "questions" that can be used in cross examination, which is not, of course, a statement at all and goes something like this:
"But, just a moment, Mr. Smith, that cannot be right, because you see on your own evidence you have already agreed/said that [fill in the blank]".
And, by the way, I suspect that if any witnesses before Leveson referred to Mr. Jay as "Robert" (or even worse, "Bob") when he asked a question the witness would be given an extremely courteous but firm rebuke by either Lord Justice Leveson or Mr. Jay himself, and told to address him properly as "Counsel" or Mr. Jay, or risk being held in contempt. But I digress…
Now in order to conduct this process properly it is essential that there is a cohesive, underlying pre planned and methodical strategy. You can no more productively cross examine a witness like Mr. Diamond without such a strategy and end game than you can build a house by having builders randomly turn up and build which ever part they feel like working on at any time they like. You need secure foundations before you put on the roof.
Which is why the Committee achieved almost nothing and was reduced towards the end to various members just being sanctimonious and rude. A largely pointless episode.
And what does one make of Mr. Diamond's evidence? Well he loves Barclays! That is clear. He said so about ten times, so he must do! He loves the people who work there. He loves the people who bank there. All you need is love. Love, love, love! Well I suppose if I worked at an institution that paid me just short of £120 million in cash and other benefits over the past few years, I would feel a smidgeon of affection for it.
What a load of old tosh. And no, he won't be giving up his severance package either.
Bob would have us believe he is indeed a "Diamond Geezer", ignorant of any fiddling of the rates, and running a cuddly, all inclusive, ethical bank. And nothing untoward was done by anyone other than a handful of rogue traders. Very especially nothing untoward was done by anyone at the Bank of England, or anyone in Government.
But I see an alarmingly different portrait presented in my Saturday Independent. An anonymous source from within Barclays speaks instead of a "culture of fear" within Barclays, in which the rate fixing was "escalated" (reported up to senior management") by several people to their directors, who would themselves have reported it onwards – or face the sack for not doing so. The unnamed source goes on to speak of "management by intimidation, even physical threat" and "a ruthless grading system that left workers in terror of their annual appraisals. Employees were often reduced to tears by the end of the day, but only when they had departed the building. Such weakness would not be tolerated inside." Any weakness, any failure to turn in more and more "results" left the employees in fear of their bonuses and jobs. Sadly, it has the ring of truth about it.
And why did the sacked Diamond not round on the Establishment that has forced him from his Golden Hall and blow the whistle? Now, here is my take on it. If I was a multi millionaire very many times over, and one of the most powerful men in the City, and if there had been slightly dodgy stuff going on – let us say a nod and a wink to do something from the Bank of England, or a phone call from a Minister – and I am most not for a moment saying that such things did happen, I am most definitely not saying that – but if it did, purely hypothetically, and if I had just lost my job in a furore of adverse publicity, what would I do? Would I come out and point out exactly where all the bodies are buried and help the mundane Committee dig them up?
I might do that. But maybe that would be a silly thing to do. Why bother? I might, on the other hand, calculate that if I did that I would seriously annoy the "Establishment". I might find a backlash in all sorts of unpalatable and unpredictable ways. So I think I might go home and read my bank statements and collect my colossal pay off and forget all about things like that. Move on, nothing to see here….
Arise, Sir Bob! The Establishment always pays its debts. You played a blinder, you not so crazy Diamond!
More Balls
A short aside, once again concerning bankers. Who else has a view on Thursday's debate on how to investigate Barclays and the Banks? And what might it be? On this I have unashamedly biased take, in that that I have a purely instinctive but truly visceral loathing of Ed Balls. I have no doubt that he is a very clever man, but being very clever has no particular correlation with being right, and as far as I am concerned his answer to all problems is to spend more money we don't have because he has already spent the money we had, and a great deal more on top.
That alone I find annoying, irresponsible and intellectually slack, but more than that I have a particular hatred of bullies. I was bullied at school for a long time, and one particularly nasty kid made my life hell, until I snapped and a couple of amateurish punches shut him up. He and his mates never bothered me again – and a lesson was learned for life.
Now, everything I have ever read, seen or heard about Balls screams "bully". The briefings, the smears, the plots, the toadying to Gordon Brown. In fact I have rarely heard him interviewed without him attempting to threaten the interviewer in some way if he was asked an awkward question.
Which is why, although I hold no torch for "Gorgeous George" Osborne, who may himself have more than a touch of the cad about him, I found seeing him winding up Balls highly entertaining. Osborne was really nasty, aggressive and venomous, and riled Balls with some highly scandalous insinuations (which I think Osborne has now withdrawn). To my eye the usually belligerent Balls seemed quite rocked by it, and suddenly unsure. He is the political equivalent of the fat kid in the playground who gets the big dim kid to beat you up and then whines to his mum if you thump him one.
Well done George, I am still not sure what to make of you, but you were really quite vile. You showed some real promise there.
Some say that the "debate" was so ill tempered and rowdy as to bring Parliament into disrepute. I am more sanguine. Parliament has seen much worse, and as many a commentator has observed, there is a very good reason why the two Front Benches are just over two sword lengths apart. I say at least we can shout at each other and still talk afterwards. It is better than drawing swords.
Sykes
Finally, a brief mention to mark the passing of the late, great Eric Sykes, comedian, writer, actor and son of Oldham at the age of 89. Sykes' comedy formed part of the backcloth to my childhood, with its genial innocence. It may seem unsophisticated stuff now, but there was a genius, goodness and humility to it. I have read some of his writings and heard him interviewed many times and he always struck me as a highly intelligent, kind, decent and genuine man. He came from the very poorest and humblest of origins, and became that one thing neither Balls nor Osborne will ever be. He was a gentleman.
http://www.youtube.com/watch?v=k66Omw186Gg
Gildas the Monk