Ms Raccoon engages in 'Angolan discussions…'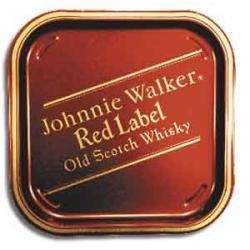 Are you sitting comfortably children? I did promise you more African adventures.
Long before some of you were born, a couple of ex-soldiers of humble rank were sitting in their grotty flat over an Aldershot launderette, wondering how to improve their fortunes. It was pouring with rain outside, and their pockets were empty. Many have been in that position before, few have come up with quite such an exotic solution.
They had, quite recently, been driving heavy goods trucks to the Middle East. One of them had inadvertently driven over the side of an isolated mountain. Hauling himself back up the ravine, covered in bruises, he eventually made it to a telephone. He called the trucking company, full of trepidation – he had lost a valuable cargo. 'Don't worry' they said, 'get yourself back here and collect another cargo, the insurance will cover it'.
Driving off the ferry at Calais with a fresh cargo, a thought occurred to him. If it was that easy to 'lose' a valuable cargo, why go to the trouble of putting it down a mountainside, risking injury – and damage to the cargo? Why not just phone the company and tell them it had gone over the edge, so to speak? In fact, (as he neared the German border) why drive all the way to Persia before phoning them? Come to that, he pondered, why had he bothered to get on the ferry at all?
So it was that Blackbushe airport, a small private aerodrome, came to be littered with trailers that were allegedly smashed to smithereens in Turkey, hijacked in Afghanistan, stolen in Beirut; the contents of fridges and TVs long since sold off. Eventually, and it took a long, long time in those far off innocent days, the shipping company decided to use another agency to hire their drivers, one that didn't produce such accident prone individuals, and the juicy income dried up – hence the need to think of something else.
They wrote to Idi Amin. As you do; the idea has probably occurred to you too. No? A bit too 'left field' for you?
Licking the end of their pencil, they began – 'Your Most August Royal Excellency', or words to that effect. 'We are an entire Brigade (an entire Brigade forfend!) of highly trained British officers loyal to your most excellent personage', it continued. 'We seek to defend you from…' the details of exactly what they were supposed to be defending him from are lost in the mists of 40 odd years ago. This being a time long before Google was invented, when you pressed button 'B' in the phone box, and the phone directory only included the local Vicar's number, coming by Idi Amin's address was a tad difficult. Advice was sought from several friends over the odd pint, and from somewhere was found the Telegraphic address for Government House in Kampala. So they sent Idi a telegram instead.
The good old GPO, they were the days! They managed to deliver it.
Idi Amin was delighted. That very week-end he was attending a meeting of African Ministers in some far flung dust hole – they wouldn't laugh at him now. Why, hadn't he got an entire Brigade of British officers at his disposal? The Telegram did the rounds of the African Ministers and hangers-on. Quite what they made of it is not on record, but someone from the Angolan contingent made a note of the senders name. A few weeks later they responded – 'Would this Brigade be interested in employment in Angola by any chance, their services would be handsomely rewarded'. Such innocent days!
This response caused some consternation over the launderette in Aldershot. 'Handsomely rewarded' was a fine enticement, but how do you rustle up a Brigade of highly trained British Officers in a hurry? The answer was a small advertisement in the classifieds of the Daily Mirror. '£500 pw offered to ex-soldiers, interesting employment'. So many replied that they had to hire a room in a Piccadilly Hotel, stretching finances even further. So few checks were carried out on the qualifications of the men they sent out to fight in the Angolan jungle that at least one turned out to be an ex-cook from a submarine…
I have always been fascinated by how ordinary, mundane, prosaic, were the origins of the John Banks 'fable'. People aren't one dimensional, not just 'police officers' 'politicians' or even 'mercenaries', they have other lives; father, brother, son; children that have to be taken to the dentist; difficult Mothers. I have read the books he wrote, and those of another mutual friend, Dave Tomkins; it all sounds so exotic, hints of CIA involvement, top level government intervention – I knew another side of him. However, many good men lost their lives in that ill-fated Angolan 'adventure', others ended up in prison for years; all because of a bored, wet, Sunday. Certainly John went onto to build a fearsome reputation in Africa, that to my knowledge, owed more to not carrying out alleged coups, than to any military expertise. Some have claimed that he was a clever extortionist, preying on the innocence of early African leaders, rather than a mythical military genius.
My connection with him was domestic, rather than exotic. (No, no, no, that's 'Ugandan discussions', not 'Angolan discussions', perish the thought, he barely reaches my knee!) I was friends with his wife, another antique dealer, not just with him. My connection with Angola was whiskey. In those days the currency in Angola was worthless, not just in the International market, but domestically. Nobody trusted it – but everybody knew the value of a bottle of Johnny Walker 'Red Label'. Deals were done on the basis of how many cases of Johnny Walker changed hands (though they rarely physically changed hands, just the ownership of the cases in bond in Scotland!) Don't anybody tell Leg-Iron, but Ms Raccoon and her trusty Telex was a substantial trader of cases of Johnny Walker. I don't have any left, if you're reading this, Leg-iron!
Life round the kitchen table chez Banks was never boring. Even excluding the time I managed to set fire to the rubbish bin in the middle of dinner. Banks, 'the fearsome mercenary', had a Father he hadn't spoken to for many a year. There was an older brother who really was a mercenary. One day he got the classic phone call from a hospital – 'Come quickly, your Father is not expected to live the night'. However tough we are, we respond to that call. Father rallied. A few days later there was another call – 'He will probably live for another few days, he would like to come home and make his peace with you'. Resolve weakened and Father was duly collected from the hospital. Which is why, several years later, that irascible old curmudgeon, known as 'Dad', or more commonly 'shut up Dad', was still to be found holding court at the end of the kitchen table, entertaining all visitors with tales of donkeys with sexually transmitted diseases and the younger Banks' stay in Cairo, and every other tale from the past that he thought might improve Mssr. Banks' reputation – or not as the case might be. It was hard to take John Banks seriously as the fearsome force for evil that he is portrayed as in some circles. Blundering buffoon would be nearer the mark.
The last time I heard from him I can place precisely. 8am on Valentine's Day, February 14th 1993. Some two years before was the last time I saw him. We had had a phone call earlier that day from a friend of mine (married naturally!) who was having an intense affair with the wife of an American Colonel on the nearby American airbase. Such complicated lives people lead. Her husband had discovered the affair and thrown her out – could he park her temporarily at our house for the night? Yes, I guess so. A few hours later we had a phone call from Mssr. Banks – he was driving down to London, could he come and eat supper with us and stay the night. Yes, I guess so.
Thus it was that the errant wife, myself and the ever tolerant and bombproof Mr G, and Mssrs Banks, sat down to dinner. John was on fine form, freed from the unhelpful truths interjected by his Father or wife, he had become the creature he imagined himself to be. Glamorous, successful, full of intrigue and mystery, straddling the continent of Africa with confidence – he monopolised the conversation. Eventually Mr G and I found ourselves nodding off, we had, after all, heard it all before…we made our excuses and went up to bed.
In the morning, all was silent, an empty whiskey bottle testament to our guests' late night. Out in the car park, John's Cosworth was missing. Perhaps he had left early? A peek in his bedroom confirmed that the bed hadn't been slept in. Ah well. The phone rang. It was the errant wife's new lover, he was missing her, it was hours since they'd spoken, could he speak to her? Up the stairs again, only to discover that that bed hadn't been slept in either. Narry a wrinkle on the sheets. Hmmn. Difficult, I didn't know where she was or when she'd left – discretion being etc, etc, I neglected to mention Mssr. Banks' presence that night. The new lover was distraught. So distraught that he phoned the Colonel and talked to him 'man to man'.
Which resulted in the Colonel knowing that her last place of residence was my house. This wasn't going well. He gave me a grilling over the phone. Shortly followed by Mssr. Banks' wife who wanted to know why he hadn't turned up in London. Good grief – I didn't know! Then the new lover's wife called, concerned because her husband was acting strangely, and she knew he'd been on the phone to me a lot, did I know what was the matter with him? I couldn't imagine what John could have said, or what 'she' could have done, that could have resulted in them running off together in the middle of the night, within a brief few hours of meeting. They had both completely abandoned their previous lives and loves. The mind boggles.
I heard nothing for two years, not a dickey-bird. Then that 8am phone call. It was John.
'Have you got the number for her friend, the therapist one?'
'John, where are you?'
'In South Africa, I've got to have that phone number, she's gone crazy'.
'So's her husband, her lover, his wife, your wife, and once again you left me holding the baby'.
'Just give me the effing number'.
'I don't know the number, lost touch with her, what's the urgency, where is she?'
'She's pointing an effing gun at me, that's where she is.'
And with that the line went dead.
Did she pull the trigger? Should she have done – there are many who would say yes! If you know what happened, take pity on me, do e-mail me and tell me, I've wanted to know the answer for years. I never heard from either of them again.
Anna Raccoon
********************************************************
*For those of you who were not privvy to The Original Raccoon Arms, the predecessor to this post is still sitting over there, it will be moving across, but a quiet retirement in a cosy snug is not built in one day…Blimey, it's gone well so far, hasn't it? You think you're confused? You want to be inside my head!
Here's the link: https://www.annaraccoon.com/annas-personal-stuff/james-callaghan-pm-my-part-in-his-downfall/
June 19, 2012 at 16:43







June 19, 2012 at 08:57







June 19, 2012 at 07:42







June 18, 2012 at 21:11