The Vera Baird Memoriam Squad.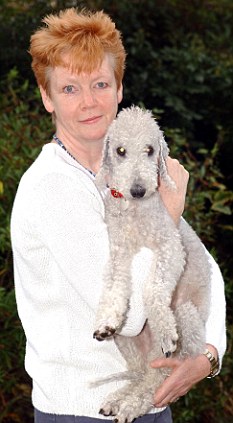 Just as councils across the land are implored to become anally retentive of hard pressed ratepayers money, comes news that Islington Council is to splatter a quarter of a million quid collecting abandoned turds.
A lucky 22 individuals have been granted 12 weeks work chasing after the 'progressive' citizens of Islington and charging them £80 quid each to clean up after their dog's morning ablutions. With the necessary Diversity Officer's, Health and Safety Executives on stand by, and Outreach workers to counsel Poodle owners who think they have been picked on because of their sexual preferences, this enterprise will come to a grand total of £240,000.
Cllr Paul Smith, Islington Council's executive member for the environment, boasts that this will be the largest collection of dog turds in the country.
The 22 lucky individuals waiting patiently behind Fido's backside will have to do so 1,000 times each month to recover the costs of this exercise. 250 times a week. 11 turds each a week, 2 a day, will Fido be able to keep this up? Cllr Terry Stacy, leader of the Liberal Democrats group, said: "This crackdown is welcome and well overdue, but how sustainable is it going to be in the present economic climate?"
I guess that will depend on what you feed Fido?
Rumours that Vera bared her dog's backside at the inaugural ceremony are unfounded.



March 25, 2012 at 04:55




March 24, 2012 at 11:34










March 24, 2012 at 13:07







March 23, 2012 at 23:24




March 22, 2012 at 20:24










March 23, 2012 at 12:41




March 22, 2012 at 16:13




March 22, 2012 at 14:41




March 22, 2012 at 13:11







March 22, 2012 at 13:07




March 22, 2012 at 12:25







March 23, 2012 at 08:00




March 22, 2012 at 12:15







March 22, 2012 at 11:54










March 22, 2012 at 13:09




March 22, 2012 at 13:12




March 22, 2012 at 11:12







March 22, 2012 at 09:39