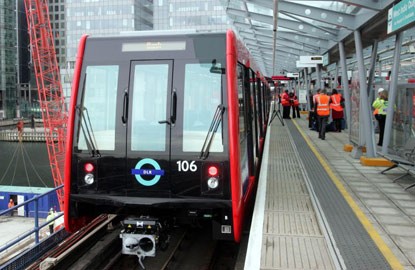 In my good friend Dr. Fraud's Psychotic Wagehike Development theory, which extrapolated his Bonus Envy thesis, the 'too late to cancel' stage (approximately 3.5 to 6 months before the Olympics are held) is the first period of development in which the Union focus is primarily on the wallet area.
Prior to this stage, the Grabitformedido (broadly defined by Fraud as the primary motivating energy force within the mind) focuses on other physiological areas. For instance, in the oratory stage, Grabitformedido tends to concentrate on the desire to strike, boycott, and threaten to work-to-rule.
The theory suggests that the Bonus becomes the organ of principal interest to all classes in the 'too late to cancel' stage. This becomes the catalyst for a series of pivotal events in wage-hike development. These events, known as the 'Obscene Bonus' for Bankers, and the 'Ground Breaking deal' for Union members, result in significantly different outcomes for each category because of differences in media coverage.
Thus Stephen Hester's £963,000 share bonus on top of his £1.2 million annual salary – an increase of 80% – is an 'obscene bonus' for merely taking over the running of a complicated and near bankrupt banking system.
Whereas, pro rata, Bob Crow's Train drivers, driving fully automated trains, receiving an extra £2,500 for the three weeks of the games – an increase of 120% – becomes:
"a truly groundbreaking deal raising the bar in the industry and putting £2,500 in our members' pockets as a reward for the extra workload and pressure they will carry throughout the Olympic and Paralympics period. The deal also reflects the hard work of our negotiating team and shows yet again the organising strategy of the RMT delivers the best pay and conditions time and time again."
Fraudian theory is a wonderful way in which to view these apparent discrepancies.



February 1, 2012 at 00:04










February 1, 2012 at 10:12







January 31, 2012 at 07:54







January 31, 2012 at 00:29




January 30, 2012 at 17:12