A miss is as good as a mile for Calamity Kenny.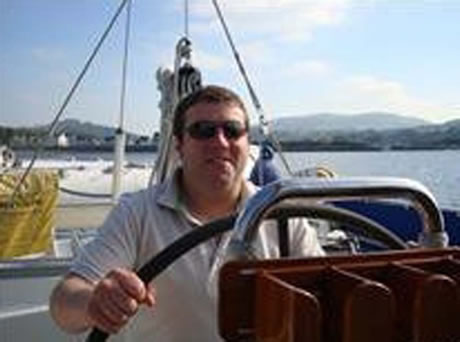 Labour's publicity sous-chef, Kenny Young, expert on all matters Glaswegian, must be whistling softly through his teeth this morning. A narrow escape.
A scant few hours before the thinned ranks of the faithful turned up in Castlerigg to hear their beloved 'tipped to be a future leader' Miliband expound on his theory of denuding the country of the 'have and the have nots' – another Labour 'tipped to be a future leader' was being hauled away in ignominy to spend the night in Stewart Street Police Station.
In the early hours of this morning, just 500 yards from Miliband's speech venue today, that rising star of transparency, fairness, and equality for all, Steven Purcell, was celebrating the news he would not face charges over claims of cronyism and drug abuse. The Crown Office announced on January 20 there was "insufficient evidence of criminality at this time" in Purcell's case and "no further action is currently appropriate".
Being the 'misunderstood' soul that he is, Steven celebrated this with 50 friends at the expensive Lorne Hotel in Glasgow's West End. The night ended, as it often does with Steven, with an 'emotional speech' where he claimed to be a drama queen. He then left to continue the celebrations with an unnamed man in his bachelor flat. Things got out of hand, and by 5.30am, both men were claiming to have been assaulted. Neither man needed hospital attention, despite an ambulance being called.
At 7.30 this morning he was wandering 'tired and with sunken eyes', like the ghost of Glasgow past, towards the scene of Miliband's hoped for triumph today.
The politician, who left his wife and came out as gay in 2006, quit his council post in March 2010.
He checked into a rehab clinic, then went to Australia and Ireland, where he admitted in an interview to taking cocaine and having a serious booze problem.
January 31, 2012 at 10:04




January 31, 2012 at 08:17







January 30, 2012 at 23:57







January 30, 2012 at 22:47







January 30, 2012 at 19:32