Turkeys voting for Christmas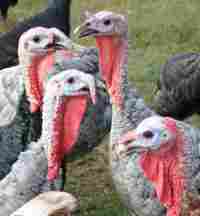 In Leeds councillors have recently rejected a vote to stop paying union "Pilgrims" over £400,000 a year. Interestingly just about all the councillors who voted to reject the motion were Labour and all were union members. None of the Conservatives or Independents voted to reject it. The resolution was proposed by Cllr Alan Lamb (Con).
Some of the Labour members came up with some pretty weird and imaginative excuses to cover the fact that paying the 15 labour conveners was not a useful use of tax payers money.
Cllr Keith Wakefield (Lab), the council leader, said "the unions worked with the authority to cut sickness absenteeism and helped it save money that otherwise would be spent on employment tribunals". So the council must be a pretty bad employer that spending £400K would be less than it would be spending on employment tribunals.
Cllr Keith Wakefield also claimed that Cllr Lamb's resolution was "just a cynical ploy to deflect attention from Government cuts." – and Cllr Wakefield's pitiful excuses are ploys to deflect attention away from the monies that the council is wastefully spending on it's cronies and friends.
Cllr Tom Leadley (Independents) questioned why, "if the arrangement was such a problem, the council's previous Conservative-Lib/Dem administration had done nothing to end it." to which the obvious retaliation is that until the situation was highlighted by Guido Fawkes and Jane Pilgrim (who has now been forced to do her proper job) not many people realised how much of a problem it was.
The winner of the most stupid remark of the council meeting was by Cllr Kim Groves (Lab) who said "working with 15 conveners was more productive and efficient than dealing with employees individually." What then does the Personnel department do if the unions and union conveners are helping cut sickness and absenteeism? Why would working with 15 people spread around the council be more efficient than having a single department handling any employee issues. How do the union reps cope with the 50% of council employees who are not union members.
Cllr John Procter (Con) listed a number of Labour councillors who had received union donations to help with their election campaigns and added: "It's no wonder Labour members speak passionately in favour of them." I suspect that Labour councillors are also under instruction to save their unions as much money as possible by getting the council to spend as much money as possible instead, but this is just my own personal opinion based on the voting record of the Labour councillors and not based on any factual evidence.
If the unions paid the £25K salaries of the people who work full time on the unions behalf, then the council could use the £400K to support front line staff such as nursery attendants, care workers, libraries, meals on wheels, etc. It's obvious to a reasonable person that the Labour members of Leeds Council are therefore more interested in politics than they are with actually serving the needs of their electorate and the employees of the council.
Now it could be said that these union reps are not working full time on union issues like the infamous Jane Pilgrim. But even if they are working 50%, then the union should pay 50% of their salary.
The voting record of the council members is shown in this spreadsheet.
SBML