The Twittery Stock Market.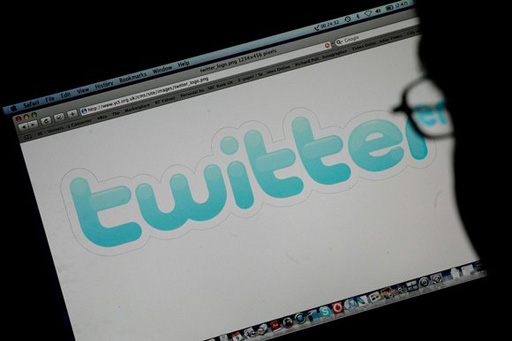 Both the Times £Paywall and the Telegraph have covered the story this morning of that inane cesspit of late night ramblings, Twitter, being the basis for calculations of a 25m Hedge Fund for investors. Both have covered it in a relatively light hearted manner.
I'm no great fan of Twitter. What to make of the comments from someone you do follow – ' that's your opinion arsehole' when said comment is in response to someone you have never heard of and thus don't see the original comment? Too much 'noise' and 'chatter' to plough through before you find anything of value.
I once spent time and energy trying to describe Twitter in 140 characters in response to a challenge.
That sewer of tissue-thin egos, floating toadies, verbal diarrhoea, faecal theses, and cloacal crap in which we dive for pearls of wisdom.
And that was written before I discovered Tom Harris MP on Twitter…..Feel free to see if you can improve on it in the comments…
However, a little research has thrown up some interesting stuff which ties in with something by Ben Hammersley I was reading a while back. Namely the huge divide between those who grew up with social media and those of us who pre-date it.
He was illustrating his argument with the humble telephone number and asking what it means to you. To anyone of a certain maturity, nay vintage, it signifies a PLACE. The draughty hall table, the office desk, the table beside the sofa – that is where the telephone number resides, and we old folk instinctively store 'home' numbers and 'office' numbers for people we need to reach and glance at the clock before choosing which one to use. We accept that sometimes there will be a reply from neither number and have a pre-programmed set of 'safe' explanations for this – 'he's on his way', 'it's Sunday morning' etc.
For those under 30, a telephone number signifies a PERSON, not a place, and the lack of response signifies something has gone horribly wrong, whether that person is halfway up Everest, or on their way to get a Macdonald's. They simply don't view the technology in the same way that we do.
Thus whilst my immediate response to the 'Twitter as Stock Market analysis' story was a 'For God's sake, so if Obnoxio and Devil's Kitchen get drunk and have an on line spat, followed by crashing hangovers, the Stock Market will crash, cobblers!', it would appear to be slightly more scientific than that. And more interesting.
The Derwent Fund has been running since the beginning of July with surprising results, all based on an academic paper by a Professor Johan Bollan.
The originator of the Fund, Paul Hawtin, was interviewed by Mathias Knab. Knab with an 'a'. Got that?
What do you make of it?