Walk the plank, Mr Shapps!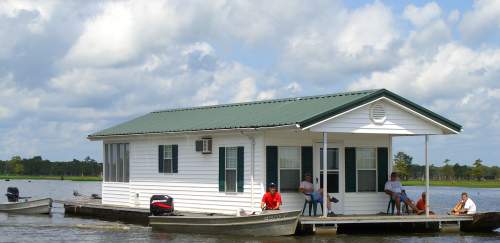 While perusing the news in a most cantankerous frame of mind, I was suitably annoyed to come across this mindbendingly stupid idea from our Minister of Housing:
The government is offering councils financial incentives to allow more moorings for houseboats on waterways.

Housing Minister Grant Shapps says new moorings could be eligible for the New Homes Bonus, which sees the government match council tax from new-build homes.

He says houseboats could allow people to live in areas that otherwise might be out of their financial reach.

"Landlords, councils and communities all have a clear incentive to get more mooring sites in their areas," he said.
This had me reaching for my Prozac for so many reasons.
Firstly, I am quite certain that moorings are subject to planning permission, much like anything else involving a potential residence. So there are bound to be pretty much as many moorings available already as current planning regulations will allow. So now he is suggesting that councils either relax their planning regulations, which will lead to a firestorm of NIMBYism protest, or that people try to get planning permission for places where there aren't facilities or access roads or things like that. Which is pointless, because you need roads to get to shops or schools or whatever, waste disposal and so on and so forth. Unless, of course, Mr Shapps is suggesting that boaters can use the waterways as their personal toilet and dumpling ground?
Secondly, why in the name of all that is holy does the government have a New Homes Bonus, which means that taxpayers are refunding the council tax of new home buyers? Why not just have Councils not levy the council tax in the first place? Why is the long-suffering taxpayer helping people to buy newly-built homes? What possible reason could there be to justify this?
If the the government paid bankers a New Branch Bonus for building new branches of their banks, there would be an national outcry.
Thirdly, there is a reason why more people don't live in houseboats already. They are relatively cramped, sanitary facilities are primitive and they are not as nice to live in as houses. Some people, it is true, really enjoy the lifestyle, but for most people it is a totally impractical option. If you've ever been on a boating holiday, it may well be that you've idly considered buying a boat for high days and holidays, as I have, but the thought of going to live on a boat did not even cross my mind for a second.
This "idea" is Blairite in its complete lack of viability and commonsense. I suppose we should just be grateful that there isn't the money to promote it to a nation that neither wants nor needs it.
The true answer to Britain's housing shortage is discussed here.
August 29, 2011 at 19:26







August 29, 2011 at 18:40




August 29, 2011 at 14:49







August 28, 2011 at 19:41







August 29, 2011 at 11:36




August 28, 2011 at 16:59




August 28, 2011 at 12:39







August 28, 2011 at 12:14







August 28, 2011 at 12:03




August 28, 2011 at 10:31







August 28, 2011 at 11:11




August 28, 2011 at 08:10