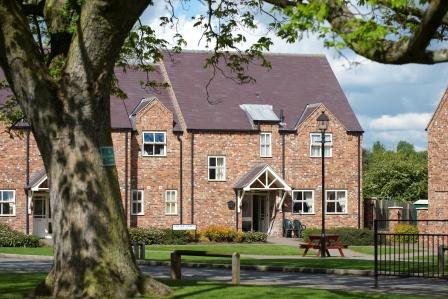 One of the defining features of Autism is the obsessive nature of repeat actions. Autistic children are quite capable of maintaining a week long smashing, grabbing, and screaming rage if they are prevented from carrying out some repetitive task that they have decided is essential to their well being.
I am beginning to wonder whether Autism afflicts some of our local councils.
Yet another local council is heading to the Court of Protection, stamping their feet, red in the face, demanding to have their repetitive way…
Young Liam Brunskill – he is not yet under the auspices of the Court of Protection, so can be named – has just become an adult. Liam is autistic, has obsessive compulsive disorder, and is considered to suffer from the ubiquitous 'learning disability'.
He had the good fortune to be born into a loving supportive family, along with his sister Amy. He was never an easy addition to the Brumskill family – he not only compulsively controlled his own behaviour in ritualistic fashion – he sought to control the rest of the family too; insisting on crossing the road when the lights were at green not red, demanding to decide what his sister ate…
At 12 years old he had reached physical maturity and the family reluctantly decided that they needed professional help to care for him.
Wilsic Hall was some 50 miles away from the family home, but the Brumskills never resented the travelling involved for they were impressed with the care Liam received and the way in which he had responded to the stable and calming environment of Wilsic Hall.
The Hesley Group, which runs Wilsic Hall, also has a nearby facility, Hesley Village which you can see in the picture at the top of the page. There Liam, to their delight, mastered several crafts, pottery and jewellery making. He is now a relatively tranquil individual who has many interests.
He is also now 18. An adult.
Hesley Village have offered him supported living accommodation in Hesley Village, where he would remain amongst the community he knows, continue with the activities that he has learnt to enjoy, and be able to turn to the staff he has learnt to trust.
A happy ending to a difficult situation? Hold fast. We haven't heard from the Local Authority yet!
They determined that Helsey village didn't tick one of their required boxes. There was a problem with one of their recent CHQ inspections. A problem which was subsequently resolved, but that hasn't changed their minds.
The Local Authority has decided that Hesley Village is 'not appropriate' for Liam. What they think is appropriate for him is to be transferred to a new placement, with new staff, to live with a group of individuals he has never met before, in a completely new town. Anybody with any knowledge of Autism will query just how appropriate this action is.
The problem with Hesley Village was not just one of cost. Hesley Village had been rated only "adequate" by the Care Quality Commission (CQC), the council argued, and it was also worried about "safeguarding concerns" there. Those concerns have now been fully addressed.
Still the Local Authority stamp their feet. It is not, they argue, for the family, or for Liam, to decide where is best for him to live. That is their prerogative, and they will have their way.
So after a year of wrangling, with all the associated worry involved, yet another family waits to see whether the Court of Protection will award the Local Authority an order giving them both financial and welfare control of young Liam and thus the ability to decide where he lives.
Naturally the family have to raise the money themselves to pay for legal advice – Liam is entitled to representation by the Official Solicitor, but the family, as with Mark Neary and 'DJ' can only make their views heard if they have the money or the courage to represent themselves in the High Court.
I will let you know what happens.
Would you, especially those linked in to the Twitter network of Autistic carers, please be kind enough to retweet this post?