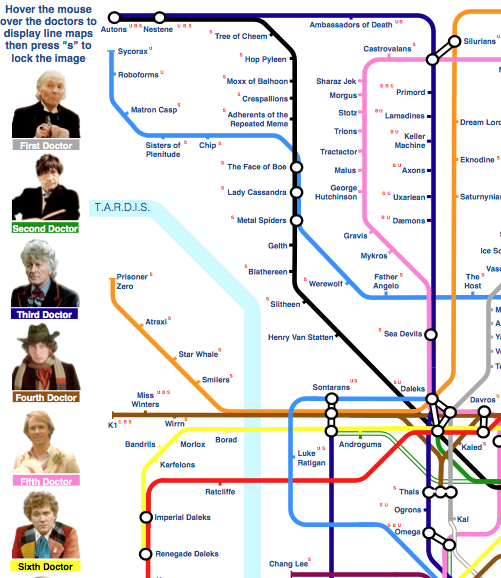 What happens if you decide that you can replace London tubelines with different incarnations of Dr Who, and 270 station names with Dr Who's enemies?
This happens:
Crispian Jago, who designed the map, has more, including a shop where you can buy posters.
Best of all, there's an interactive version, with pop-up pictures:
I'd better stop, or someone will think I'm a nerd.