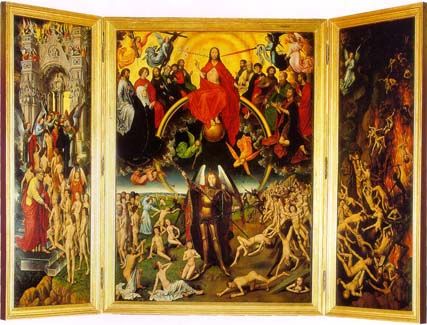 Once again, the High Court is being asked to quantify 'enjoyment of life'. This time the vanishing point has been moved forward from the 'futility' of the Bland case.
I am at a loss, as ever, to imagine how even those nearest and dearest to the 'patient' can make such a judgement. How an objective judgment can be made by the Court of Protection, based on written evidence, is beyond me.
I have had the advantage – and privilege – of having met hundreds of close relatives of those who dwell on the outer reaches of life as we know it. I have only ever met two individuals who had even countenanced deciding whether life for their loved one was futile or not; for obvious reasons I cannot discuss an individual case.
However 'close' you are to someone, you only have your own subjective opinion as to their enjoyment of life. I cannot climb Everest – does that make my life less enjoyable than Edmund Hillary's? I can not do what he could do, yet I am completely content with my life as it is – if for no other reason than that I cannot imagine what it would be like to climb Everest and yet not be able to.
The Bland case was ground breaking in that the High Court were satisfied that Tony Bland had reached the vanishing point of absolute zero in terms of enjoyment of life. He was not asking to be relieved of his life – his parents were, on his behalf.
I will not pass judgement on how much of that request was objective and how much subjective – I have expended too many boxes of Kleenex listening to the tortuous arguments that those given the task of caring for someone who society says they should love and cherish for life, but who no longer resemble the person they were once moulded into, conduct within themselves.
If you are a young girl of 24, married for six months to someone you promised to cherish 'till death us do part', but who now lies immobile and insensate in a rest home, how do you come to terms with his parents who turn against you when you contemplate divorce? Should you really spend the rest of your life caring for someone who bears no relation to your husband, give up hope of having children, a normal life, in order to avoid the judgement of society (and his parents) that you have 'run out' on your marriage vows, that you are a disgrace, a heartless bitch? These are unfair pressures.
Yet what are we saying when the court agrees to such a 'divorce' on behalf of the patient? We are saying surely, that it is unreasonable to expect their partner to diminish their potential enjoyment of life because of what has happened to the patient.
That society is that judgemental was brutally illustrated to me once. A young woman, I shall call her Alice, suffered from Down's Syndrome. She was around 30, a happy laughing soul, content with her life within a small unit containing maybe three or four companions similarly abled. I enquired about family, visitors. No, there were none. She had no brothers or sisters. '
'They never risked the same thing happening again' sniffed the woman in charge. 'Doctors, both of them, he drove down here with Alice the day after she was born and we've never seen them since, just a card at Christmas'.
Her disapproval was palpable, even after 30 years. I got the impression she would cheerfully have seen them tarred and feathered for their abdication of parental duties – and yet, and yet.
Somewhere, several hundred miles North of Alice's home, a pair of childless Doctors continue to go about their business, saving lives, benefiting the community they live in – and scorned for not giving Alice, what? What exactly would they have given her? How, precisely, has their wish to remake their lives, been to her detriment?
The decision that the Court of Protection has to make in the current case of 'M' is far more serious than divorce or the permanent fostering of a child – and yet part of the principle is the same – it is the wish of the parents or carers to 'move on', in that ghastly American phrase.
Now we are potentially talking of the death of the patient being required in order that the rest of the family can 'move on' – and I recoil. It is a price too high, to me at least.
I know not why. I came, albeit reluctantly, to terms with the Bland decision along the same lines as I came to terms with the decision of the parents of Alice, or the many young men and woman who wished for a divorce in similar circumstances.
The partners and family had their rights too, social constructs of what a marriage should be, or how a Mother should behave, were not relevant when you could discern no tangible benefit to the patient.
The case of 'M' is different though – for the goal posts have once more moved beyond my understanding.
'M' is not in a permanent vegetative state, unable to discern any quality of life, 'M' is 'minimally conscious', she has likes and dislikes, responds to her immediate carers – or at least, they believe that she does.
The High Court is no longer considering whether an absolute zero quality of life is to be preserved, but whether a lesser quality than you or I enjoy is worth preserving – I do not know any way in which you can make that decision, beyond saying 'that this is not our decision to make'.
I await the final judgment with trepidation. Truly Judgment Day.
July 29, 2011 at 00:38




July 27, 2011 at 21:32




July 27, 2011 at 18:03







July 27, 2011 at 21:08




July 27, 2011 at 17:55




July 27, 2011 at 17:41







July 27, 2011 at 16:40







July 27, 2011 at 15:01







July 27, 2011 at 15:05







July 27, 2011 at 14:31




July 27, 2011 at 13:35